video
Tesla bull vs bear debate rages on as stock rallies
GLJ Research founder and CEO Gordon Johnson and Gerber Kawasaki president and CEO Ross Gerber debate the case for Tesla on 'The Claman Countdown.'
Tesla topped the U.S. luxury automotive sales charts in the U.S. for the first time last year with 484,351 registrations, beating its closest rivals by six figures.
Tesla doesn't report U.S. deliveries, but Experian tracks registrations to rank automakers. 
The news comes as the National Highway Traffic Safety Administration announced Thursday that Tesla is recalling 362,000 vehicles equipped with its full self-driving system, which was found to allow the vehicles to exceed speed limits or "travel through intersections in an unlawful or unpredictable manner" that increases the risk of a crash.
Tesla will address the issue through an over the air software update.
TESLA WORKERS IN NEW YORK LAUNCH UNION DRIVE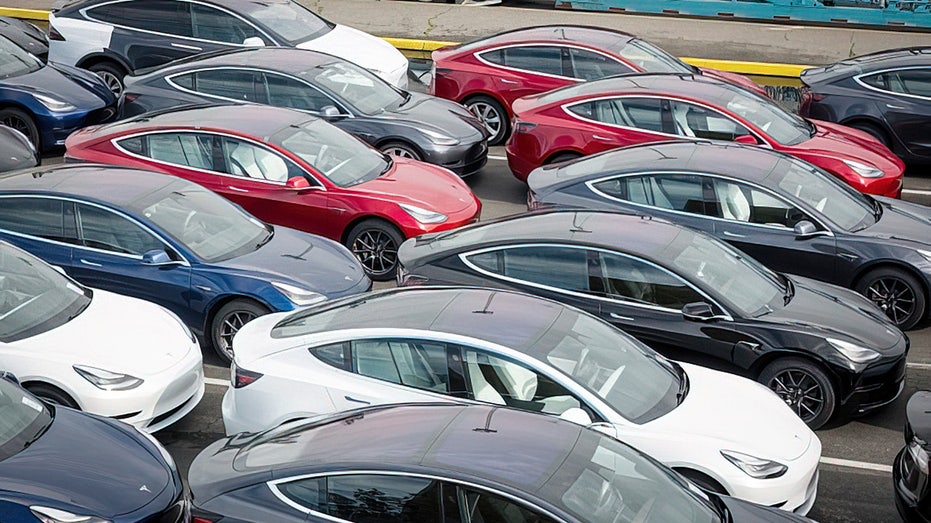 Tesla outsold BMW in the USA in 2022. (David Paul Morris/Bloomberg via Getty Images / Getty Images)

The registrations represent a 41% year-over-year growth for the all-electric automaker, Automotive News reported.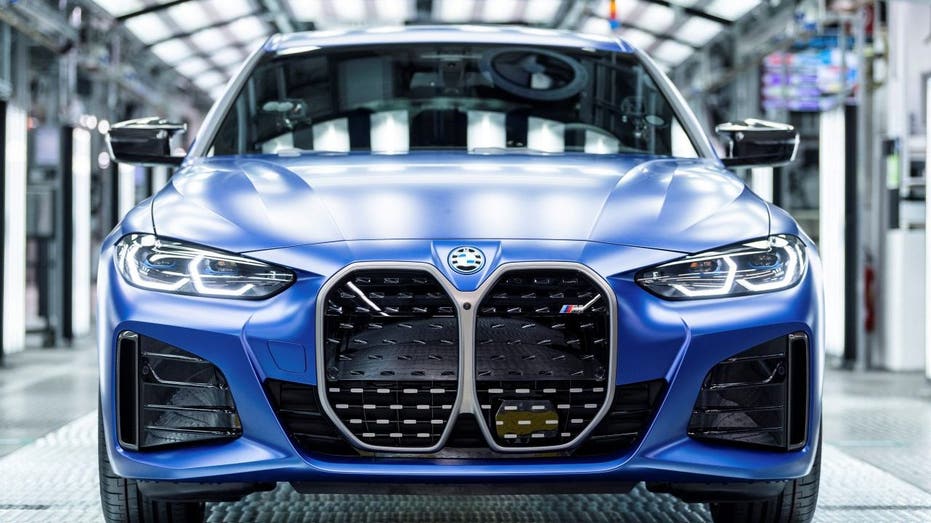 BMW has added several electric models to its lineup including the i4. (REUTERS/Lukas Barth/File Photo / Reuters Photos)

BMW finished in second with 327,929 registrations, down 5.3% from the previous year. The 2021 result was 347,453 for BMW to 342,412 for Tesla.

Mercedes-Benz trailed its German rival in a distant third with 269,511 registrations, just edging out Lexus' 260,668 total.

TESLA TAKES BIDEN'S $7.5 BILLION SUBSIDY, AGREES TO OPEN UP CHARGING NETWORK, WHITE HOUSE SAYS

Lexus and its parent Toyota were among the hardest-hit by the recent automotive parts shortages.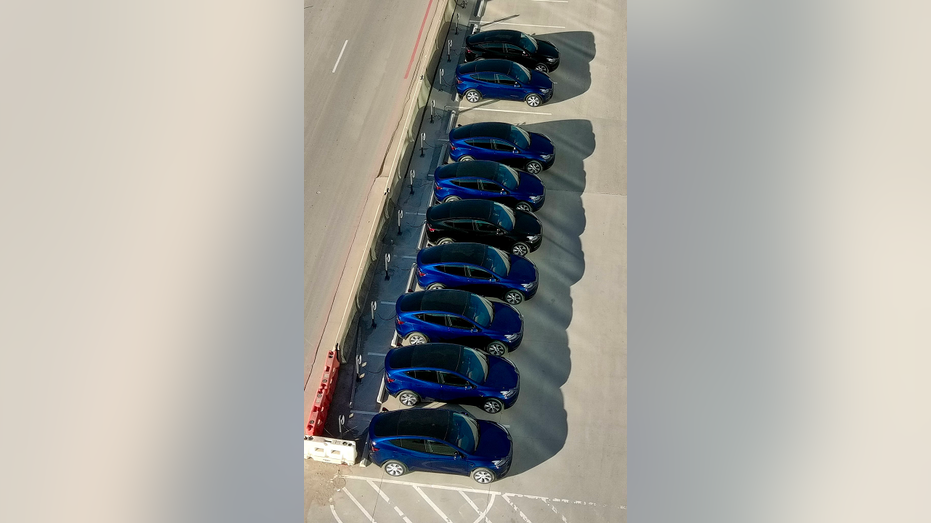 The Model Y was the fourth-best-selling car in the world in 2022. (Courtesy Jeff Roberts Twitter)

Another registration-based report from the Califorrnia New Car Dealers Association released earlier this week also found that the Tesla Model Y and Model 3 were the two best selling vehicles in the state last year, while Tesla was second only to Toyota in total sales.

GET FOX BUSINESS ON THE GO BY CLICKING HERE

The Model Y also accounted for approximately 760,000 deliveries globally in 2022, according to Motor Intelligence, making it the world's fourth best-selling vehicle.

Source: Read Full Article