2021 has been one of the most successful years for podcasting to date. With many people working from home, and others abiding by the continual safer-at-home orders being issued, podcasters have become close friends with a diverse and growing audience of listeners. This has resulted in a top 10 list where no podcaster makes below $1 million annually.
The recent transitions of podcasters finding platforms specific to their content have also helped usher in the successful year. Joe Rogan made headlines when he announced his more than $100 million Spotify exclusive deal in May of 2020. Spotify also announced several other exclusive podcast deals with stars including Addison Rae, Kim Kardashian, and former President Barack Obama. Comedian and host Tim Dillon has utilized the Patreon platform to release exclusive podcasts and content for his listeners who at $5 a month earn him an annual revenue of over $1.3 million.
This list takes into consideration sponsorships, affiliate marketing, and the sales of accompanying products and services to determine these podcasters' revenue. While some iconic programs have maintained their positions on the list due to the sustainability of their production models, there are also several new additions featuring up and coming hosts, comedians, and journalists that have forged their way onto the list, showing the malleability of the modern medium. Here are the top 10 podcasters of 2021, ranked by annual income.
10

Andrew Schulz & Akaash Singh: Flagrant 2, $1.2 million

A post shared by FLAGRANT 2 PODCAST (@flagrant2pod)

Flagrant 2 is a Patreon-specific podcast that provides three tiers of accessible content for its subscribers. The podcast prides itself on "unapologetic" and "unfiltered" discussions. Within the context of cancel culture, Flagrant 2 provides a respite for fans and followers looking to avoid the many pandering podcasts.

Andrew Schulz, known for his recent Netflix mini-series Schulz Saves America, teams up with fellow stand-up comedian Akaash Singh, where they discuss a variety of hot button topics with controversial guests like Alex Jones. Their contentious nature to the abject mainstream has provided content for a niche audience, making them two of the richest podcasters of 2021 at $1.2 million in annual revenue.
9

Pat Flynn: Smart Passive Income, $1.2 million

A post shared by Pat Flynn (@patflynn)

Available on a variety of platforms including YouTube and Apple Podcasts, Pat Flynn hosts Smart Passive Income, a podcast featuring weekly interviews focused on outlining strategies and providing advice for people building their own online business.

Flynn originally started out as an architect, working for a firm as a Job Captain. But after the financial crisis of 2008, he was laid off and forced to create his own online business. He shares his first-hand experiences with his weekly viewers and includes interviews with several business owners and self-starters who share their knowledge.
8

Patrick Hinds & Gillian Pensavalle: True Crime Obsessed, $1.2 million

A post shared by TrueCrimeObsessed (@truecrimeobsessedpodcast)

With a plethora of true crime podcasts available, it takes unique personalities and engaging stories to become one of the most successful in the field. Patrick Hinds, legacy podcaster known for his shows Theater People and Broadway Backstory, teamed up with actor and fellow podcaster Gillian Pensavalle, known for hosting The Hamilcast: A Hamilton Podcast and the co-creator and star of the comedy series The Residuals.

Together, the team of energetic hosts has created a viral podcast available on several platforms focusing on true crime, contemporary conspiracies, and celebrity mysteries. With iconic episodes dedicated to Ted Bundy and Jonestown, the group has become one of the most successful true crime podcasts to date, earning $1.2 million annually.
7

Tim Dillon: The Tim Dillon Show, $1.3 million

A post shared by Tim Dillon (@timjdillon)

A stand-up comedian who rose from the ashes of the 2008 financial crisis when he was a subprime mortgage salesman, Tim Dillon has climbed his way to the top of the podcast industry by producing consistently funny content that attempts to tackle some of the most ambitious and convoluted mysteries of the day.

Specializing in practical conspiracy, Dillon has explored some of the darker themes of humanity ranging from human trafficking inspired by the 2014 documentary Who Took Johnny to the recent mystery surrounding the death of financier Jeffrey Epstein. Originally joined by his conflagrant confidante Ray Kump, Dillon hosts the show solo now, accompanied by inappropriately-timed giggle punctuations from producer Ben Avery.

With shows released through YouTube weekly and regular appearances on the Joe Rogan Experience, Tim Dillon has also demonstrated the benefits and capabilities of subscriber-based sites like Patreon. He has forged a new path within the entertainment industry, bypassing the gatekeepers of a bygone era.
6

Will Menaker, Matt Christman, Felix Biederman, Amber A'Lee Frost & Virgil Texas: Chapo Trap House, $2 million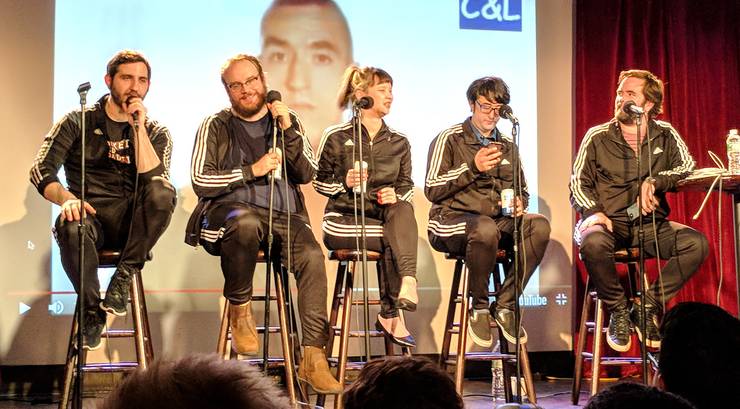 One of the most provocative podcasts on the list, Chapo Trap House gained traction when they were banned from Reddit and Twitch in 2020, citing hate speech and copyright laws. Frost, co-host of the program, coined the term "dirtbag left" in her 2016 article 'The Necessity of Political Vulgarity' which is now used to define several podcasts within their genre including Red Scare and Cum Town.
The bi-weekly podcast made headlines again in 2020 when they called out political candidates of the election like Elizabeth Warren, Pete Buttigieg, and Joe Biden, resulting in the New York Times referring to the group as a "touting political rally" supporting Bernie Sanders. The podcast expanded its empire in August of 2018 when they released The Chapo Guide to Revolution: A Manifesto Against Logic, Facts, and Reason, a book that went on to become a New York Times Best Seller.
5

Bill Simmons: The Bill Simmons Podcast, $7 million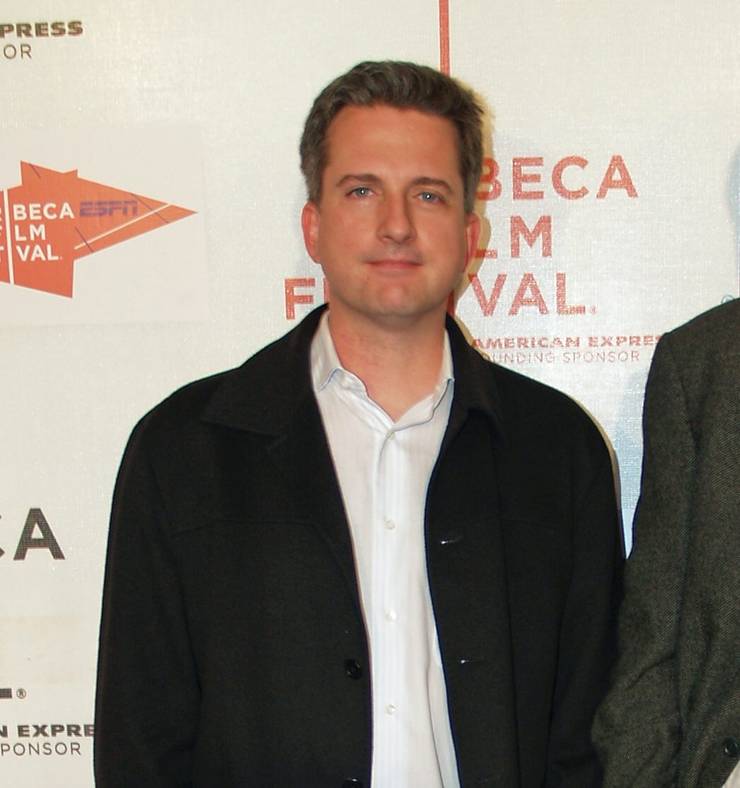 Founder and CEO of the sports-related media network The Ringer, Bill Simmons hosts his eponymous show that dives deep into the world of sports and culture. Touted as the replacement to ESPN, where Simmons was once a former employee, Spotify also took notice of the podcasts' success and offered a $200 million deal for exclusive rights.
Guests of the program have ranged from writers to commentators consisting of Sal Iacono, Chuck Klosterman, and Nathan Fielder. The show is sponsored by State Farm and earns somewhere between 400 and 800 thousand listeners an episode.
4

Dax Shepard: Armchair Expert, $9 million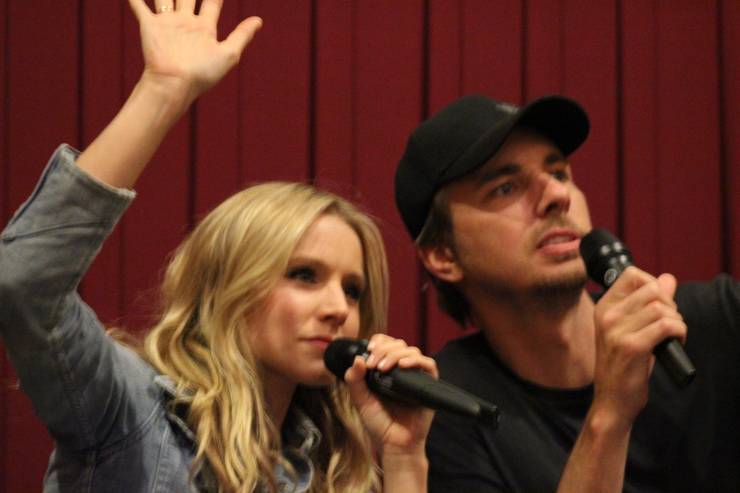 With an emotional intuition that matches his level of engagement, Dax Shepard has created some of the most vulnerable moments in podcast history. Armed with a degree in Anthropology, a decade of sobriety, and experience working with some of the top directors in Hollywood, Shepard guides listeners through human experiences that arrive at the universal truths we are all here to learn.
Some of his monumental episodes include moments with Ashton Kutcher when they outline his goals to stop human trafficking and child abuse, with his wife Kristen Bell where they delve honestly into their relationship and struggle through accountability, and with Emilia Clarke where she discusses multiple brain hemorrhages and other tribulations that plagued her career. His carefully crafted dialogue and thought-provoking questions have culminated in becoming one of the most successful podcasters to date.
3

Dave Ramsey, The Dave Ramsey Show $10 million

A post shared by Dave Ramsey (@daveramsey)

Originally debuting as a radio program, The Ramsey Show focuses on helping listeners get out of debt, gain control over their money, and make financially sustainable decisions that provide peace of mind. Dave Ramsey's program relies heavily on people who call in, making the viewers feel as though they are a part of the show themselves.

Debuting in Nashville in 1992, the show has grown to over 18 million viewers weekly, placing him in the top three podcasters of 2021.
2

Karen Kilgariff & Georgia Hardstark: My Favorite Murder, $15 million

A post shared by My Favorite Murder (@myfavoritemurder)

The top true-crime podcast is My Favorite Murder. The duo has cultivated a fan cult that rivals some of those which they discuss, calling themselves "Murderinos" who support the podcast through live shows, merchandise sales, and subscriptions.

Debuting as part of the Earwolf network, the duo went on to launch their own podcast network, the Exactly Right Podcast Network. The bi-weekly podcast began in 2016 and has shown no signs of slowing down since. Receiving over 35 million downloads a month, the podcast pushed itself to the forefront of crime-solving, hosting a conversation with investigators Billy Jensen and Paul Holes who, in real-time, captured and arrested the Golden State Killer in 2018. The investigative duo now has their own podcast on the Exactly Right network.
1

Joe Rogan: The Joe Rogan Experience, $30 million

A post shared by Joe Rogan (@joerogan)

Joe Rogan has earned the top spot on the list as the most successful podcaster of 2021. Rogan, with the help of producer young Jamie Vernon, runs one of the most efficient and engaging podcasts to date. His episodes have helped shape the culture, with guests like Elon Musk and Kanye West. His ideas have converged contentious groups, building bridges between conservatives and liberals, fighters and pacifists, and vegans and hunters. His successful podcast has allowed him to buy million-dollar mansions and build a private home gym.

His range of interests explains his diverse audiences with millions of listeners per episode. His estimated annual income is reported by Forbes to be almost double his next closest competitor. Rogan's thesis of no editing has given glimpses into some of the most controversial, culturally relevant, and compelling subjects to date.

With new podcasts forming daily, and a variety of networks to take them in, this list will continue to change drastically throughout the years, adjusting to changes in culture and interest. But while many hosts will engage new audiences with conversations focused on providing insight, humor, and discussion, few will have the impact that these podcasters have provided to the emerging art form.

Sources: Forbes, RainNews, GrooveWallet, MSN, Patreon, OwlTail, Entrepreneur, SPI, TheBalance, DigiDay, YahooNews, InsideRadio, Oxygen, CNN, Graphtreon, Stylist, IMDb, Buzzfeed, DailyDot, Vox, CurrentAffairs, Bloomberg, Variety, Ranker, FitnessVolt, IBTimes

Source: Read Full Article