Staying up to date with sneaker trends can feel like a full-time job (and for sneaker editors, it is). There is a lot to keep up with. For one, trends move fast. One minute, it's about the Stan Smith, the next it's about the orthopedic sneaker. On top of the fast-moving trends, there are countless styles to pick from and even more colorways to choose between. To top it all off, let's not forget the exclusive sneaker drops happening on the reg. Depending on your sneaker literacy, it's clear why staying up to date with the sneaker world can take a lot of time and energy.
That being said, you don't need to be a sneaker editor, let alone a sneakerhead, to rock the coolest sneakers on the market right now. To help you navigate the waters, we've created a "cheat sheet" with some of our favorite of-the-moment sneakers. Whether you're ready for a bold, high-concept trend, or want something more classic and easy, the picks below will get you into the sneaker game without expending more of your time and energy than necessary. Take a look and feel like a pro. We got you.
1. Vans Sk8 Hi Platform 2.0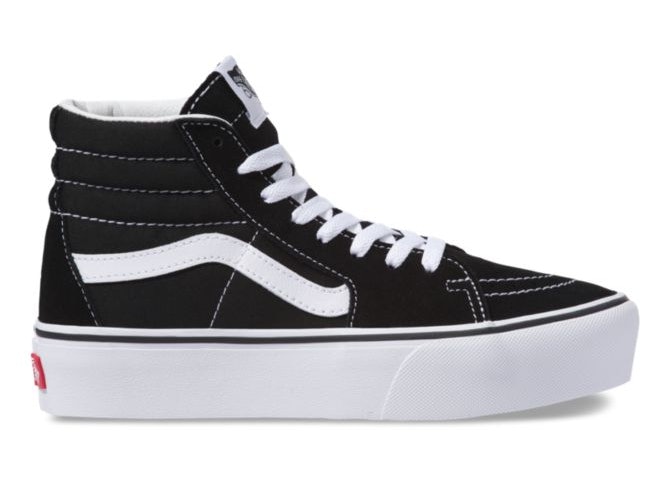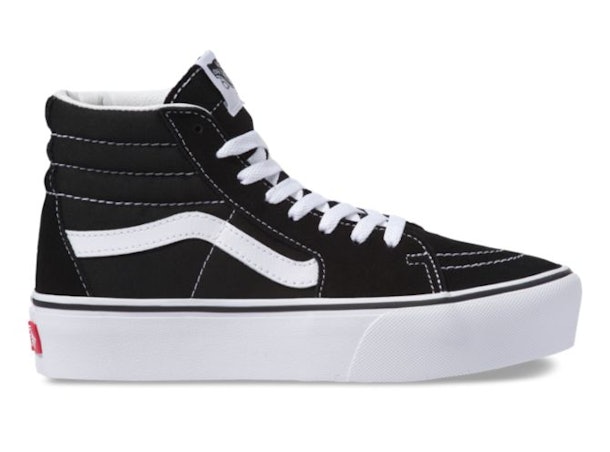 Vans Sk8 Hi Platform 2.0, $70
This is the ideal sneaker for those who want something on-trend and digestible. The Sk8 Hi Platform 2.0 is a fresh, trendy take on the Vans classic Sk8 Hi sneaker. Wear it with trousers, jeans, shorts, skirts, and even dresses. This is a versatile option you truly cannot go wrong with.
2. Eytys Angel Suede Dune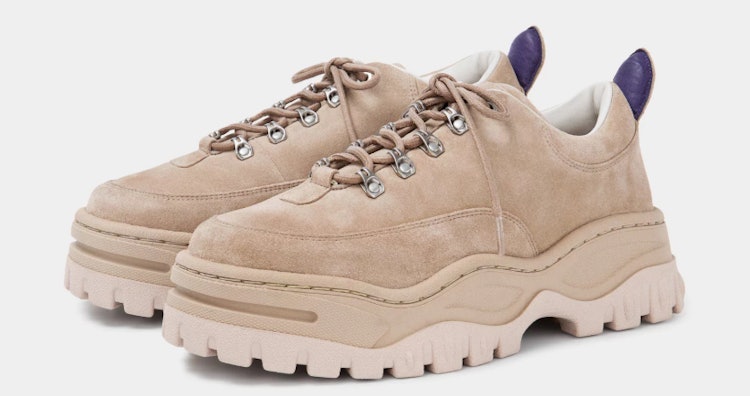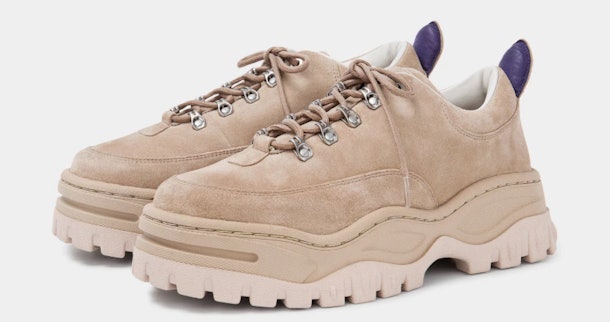 Eytys Angel Suede Dune, $330
Eytys is a super cool, up-and-coming brand we're loving. This hiking-boot-meets-sneaker hybrid is the ideal shoe to rock as we head into sweater weather. Instead of investing in a new pair of boots this fall, switch it up and go for these instead.
3. Nike Zoom Fly SP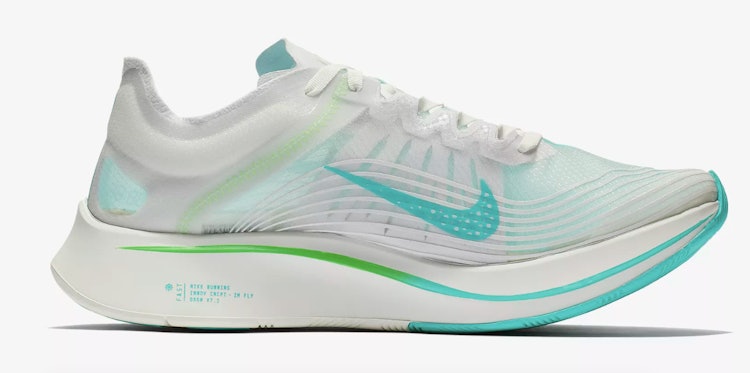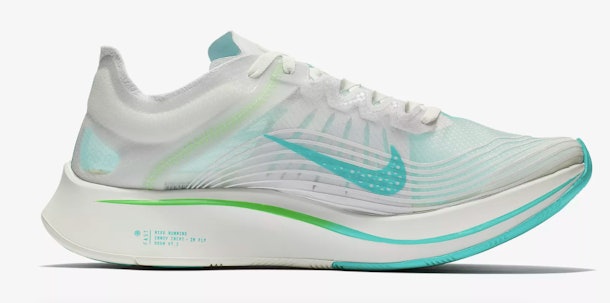 Nike Zoom Fly SP, $89.97
This running shoe tops our list because they're where form meets function. Nike's Zoom Fly is meant for long-distance runs, but we love that these sneaks are stylish enough to wear in our day-to-day life, too. The semi-transparent material adds a sophisticated touch that takes them to a new level.
4. JW Anderson White Converse Chuck Taylor All Star 70 High-Top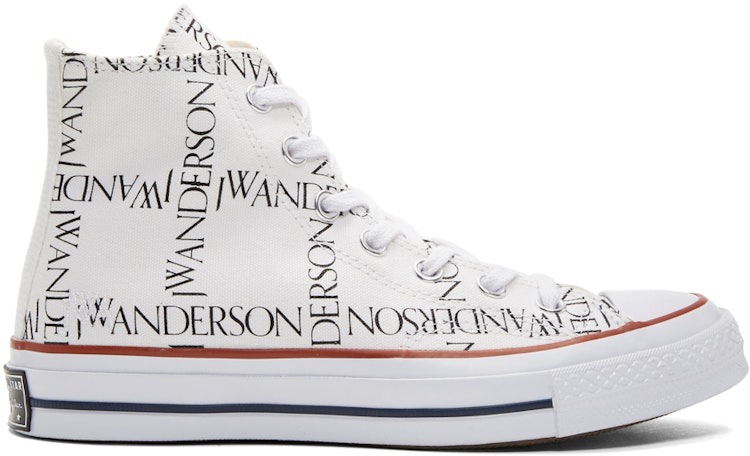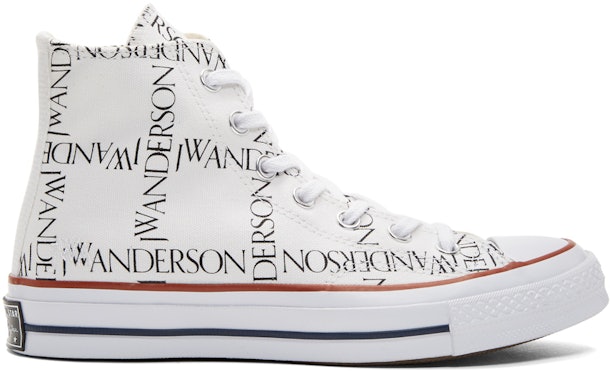 JW Anderson White Converse Edition Grid Chuck Taylor All Star 70 High-Top Sneakers, $120
No sneaker is more classic than a high-top Chuck Taylor. This collab between JW Anderson and Converse updates an old classic in an epic way.
5. Prada Black Tonal Cloudbust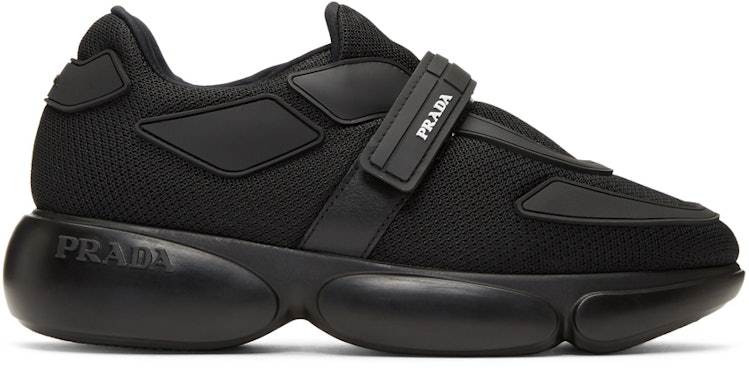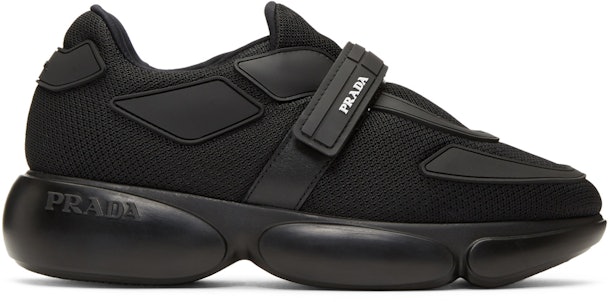 Prada Black Tonal Cloudbust Sneakers, $750
Prada's Cloudbust is one of the defining sneakers of 2018. While we can't avoid the fact that they're super pricey, they're also a seminal shoe that had to make the list. If you're looking to invest in a pair of Cloudbusts, the all-black colorway makes it easier to drop cash on these certifiably cool sneakers. You can wear them with anything and dress them up or down easily.
6. Nike Air Force 1 Jester XX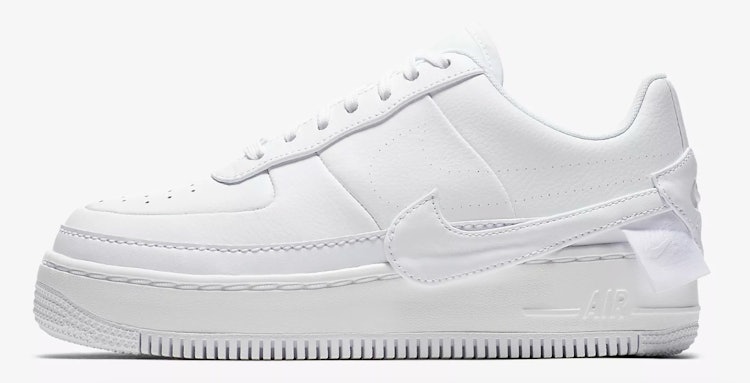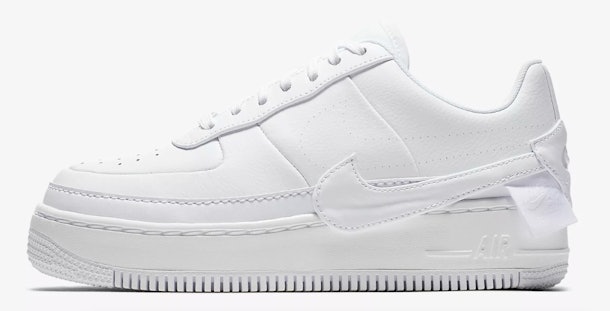 Nike Air Force 1 Jester XX, $110
Nike's Air Force 1 is a bonafide classic sneaker. The newly released Jester XX is a modernized iteration that will seamlessly integrate with your closet, no matter your style.
7. Asics Jet PTG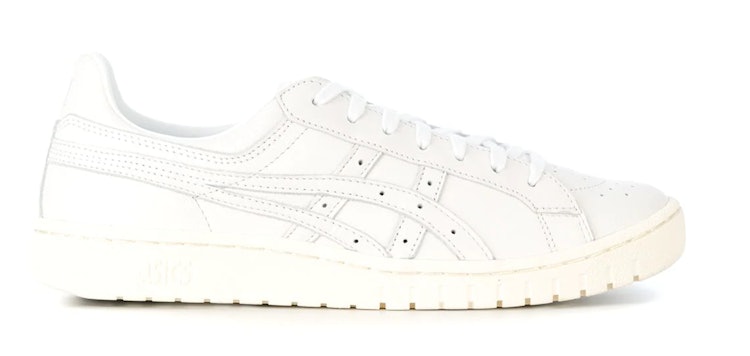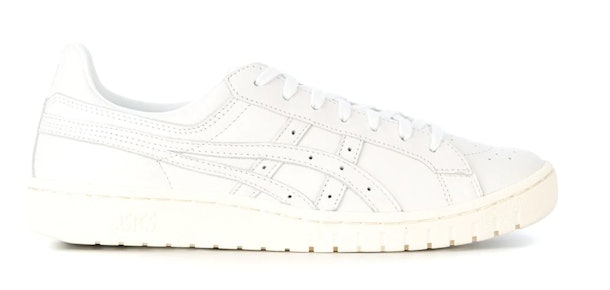 Asics Jet PTG Sneakers, $125
When we think Asics, we think performance running shoes. The truth is Asics is no longer a destination just for comfy shoes to wear to the gym. In fact, some of the most well-respected sneakerheads wear Asics as a fashion statement, not just because they're practical.
8. Reebok Aztrek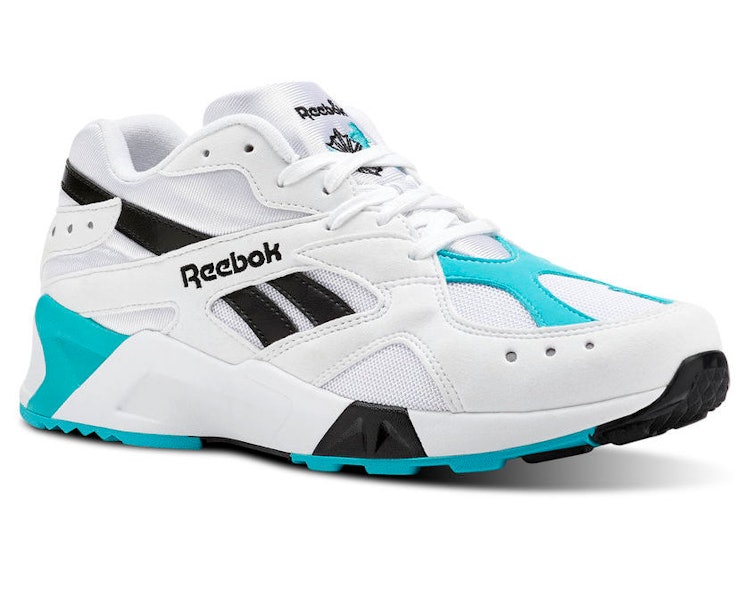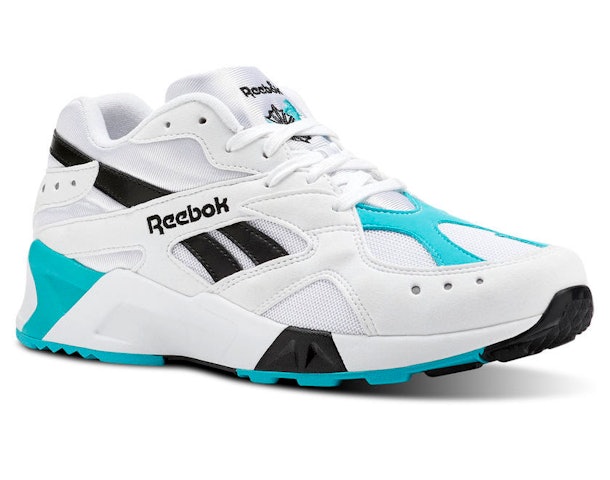 Reebok Aztrek, $90
Many of hottest sneaker styles right now reference the '90s, and the Reebok Aztrek is no different. If you're looking for something that feels retro but not obvious, this sneaker is for you.
9. Puma Thunder Desert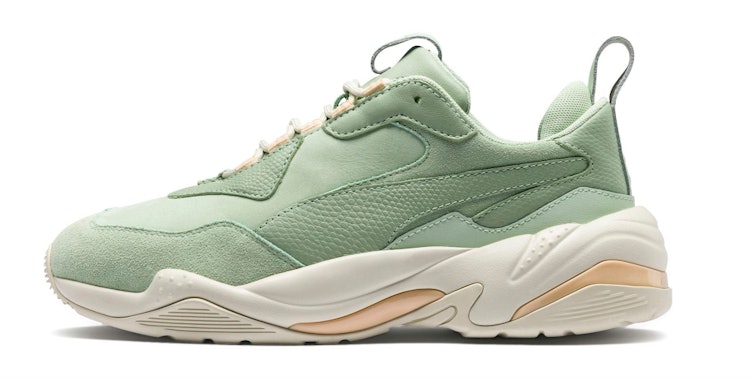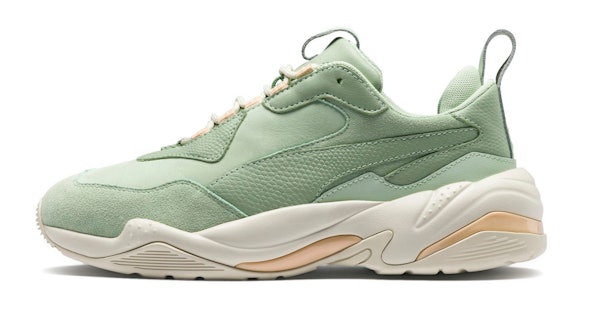 Puma Thunder Desert, $120
These monochrome sneaks are a riff on '90s silhouettes and the Puma X McQueen collaboration. With an intentionally bulky look and feel, these shoes are definitely a statement. They may be polarizing, but this style tends to sell out fast, so go ahead and get your hands on a pair before it's too late!
10. Low Mondo Plain Woven White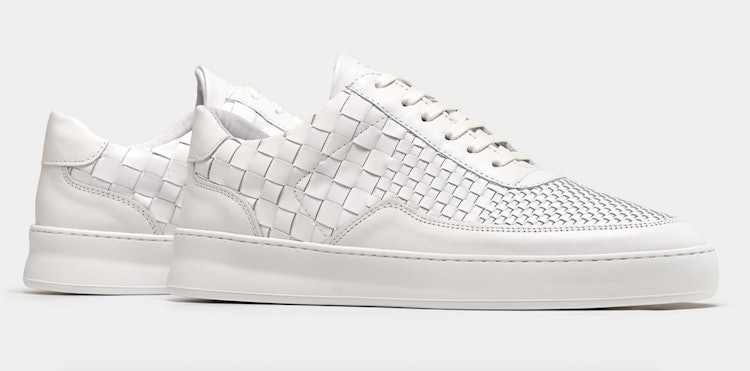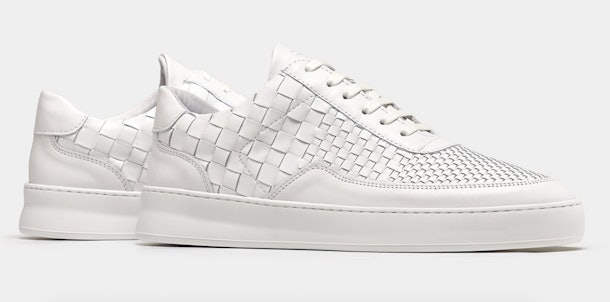 Low Mondo Plain Woven White, $290
If you're looking for a new pair of sneakers from somewhere other than the big name brands you're so used to (read: Nike, Adidas, Reebok, Puma), then Filling Pieces may be the right choice for you. They have a plethora of awesome styles that feel on-trend, luxe, and sophisticated.
11. Nike Air Max 98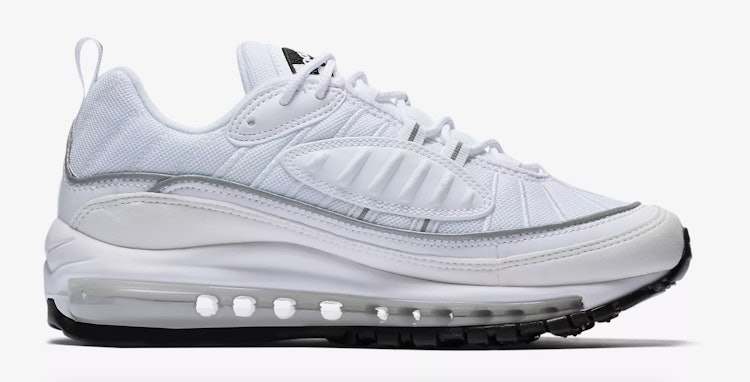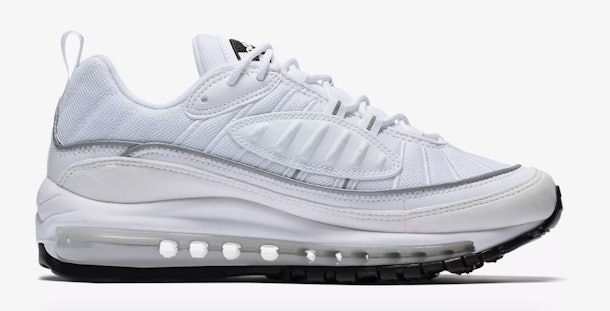 Nike Air Max 98, $160
Nike Air Max sneakers have always been a fan favorite, especially when their throwback styles were re-released. The first style we couldn't get enough of was the Air Max '95s, then it was the '97s. While you can't go wrong with a throwback Air Max, we're going to suggest the '98s. Pair them with a simple jeans-and-tee look for optimal results.
12. Adidas By Raf Simons Detroit Runner Low Tops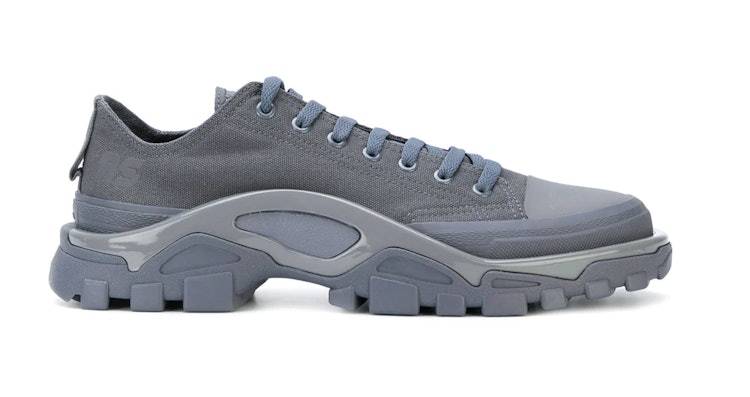 Adidas by Raf Simons Detroit Runner Low Tops, $287
One shoe that's missing from this list is a pair of Adidas by Raf Simons. While these sneakers tend to be super high concept and fairly polarizing, they're definitely well respected in the sneakerworld.
Source: Read Full Article