So many shootings have taken place across the U.S. lately, even the president can't keep up. A shooting rampage across Northern California left four people dead and at least 10 injured on Nov. 14. Hours later, President Donald Trump tweeted condolences to Sutherland Springs, Texas. That demonstrates something more sinister than Trump's inability to keep facts straight.
The rampage started with a murder close to home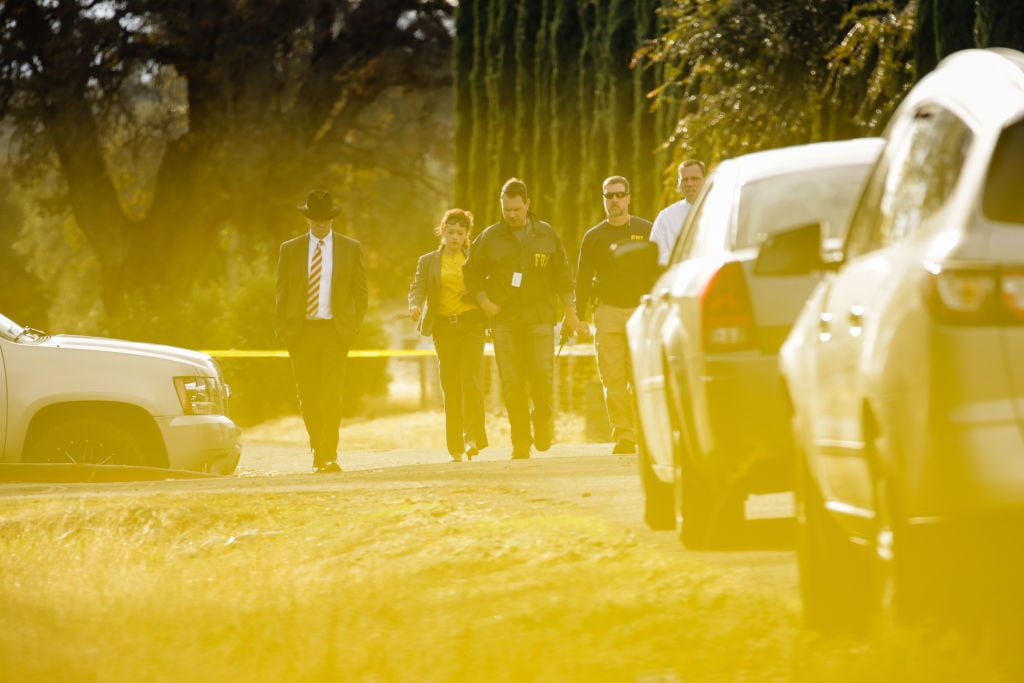 FBI agents outside Rancho Tehama Elementary School | Elijah Nouvelage /AFP/Getty Images
Earlier that day, Kevin Neal went on a deadly, random rampage through the small town of Rancho Tehama. According to CNN, Neal had shot and killed his wife the previous night and concealed her body under a floor in his home, the assistant sheriff said. "We believe that's probably what started this whole event," Tehama County Assistant Sheriff Phil Johnston explained.
Before police shot him dead, Neal also injured at least 10 others in a string of shootings that spanned at least seven sites. Those locations include an elementary school where teachers locked students in classrooms, preventing further carnage.
Next: Neal displayed warning signs.
The shooter had an assault charge on his record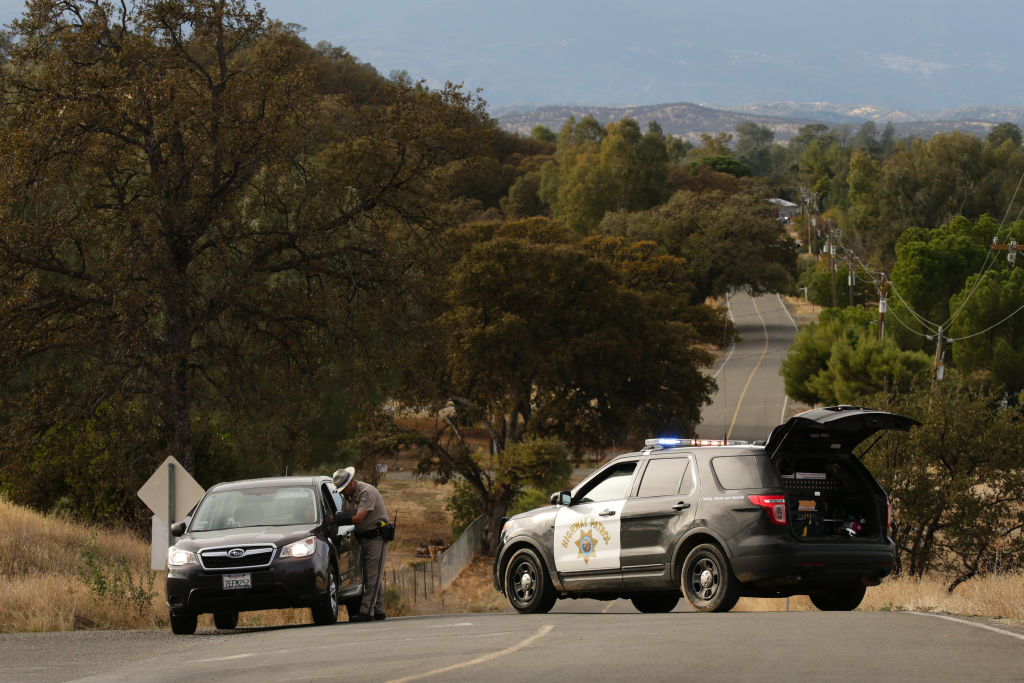 A highway patrol officer blocks a road in Rancho Tehama, Calif. | Elijah Nouvelage/AFP/Getty Images
Neal had been charged with assault with a deadly weapon in January, and was out on bail. His first victim, a female neighbor, had taken out a restraining order against him, along with another woman.
According to The New York Times, Neal had allegedly robbed the two women and stabbed one. The surviving victim said he held them against their will and shot at them through a fence. USA Today says Neal allegedly fired an AR-15 during the January attack. The restraining order, issued in February, specifically prohibited Neal from owning firearms, although the sheriff told a different story.
Johnston said law enforcement was aware of Neal. "I don't know him to be a felon," he added. How Neal obtained the guns he used in the rampage points to a flaw in the system.
Next: A violent conviction lacks one key restriction.
The killer's violent past did not prevent his gun ownership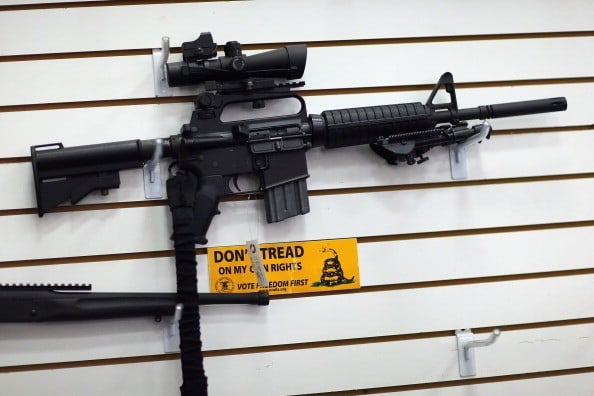 An AR-15 on the wall at the National Armory gun store | Joe Raedle/Getty Images
USA Today reports that law enforcement said Neal was "not friendly" to their agency. Even with a history of disturbances, including misdemeanors and a felony trial coming up, his gun rights were protected. Johnston said he could own firearms, provided he used them safely.
"As long as he was shooting in a safe manner, he is within the law," the sheriff said.
Neighbors reported hearing gunfire the night and morning before the attack, a sound that does not come as uncommon in that area. People fire them off at night regularly, neighbor Ronda Root told the Los Angeles Times. Another neighbor, Reta Sweeney, said she's been hearing semi-daily gunfire in the evening and at night for more than a month.
Next: Family members disagree with the law on this important point.
Even Neal's family said he shouldn't have guns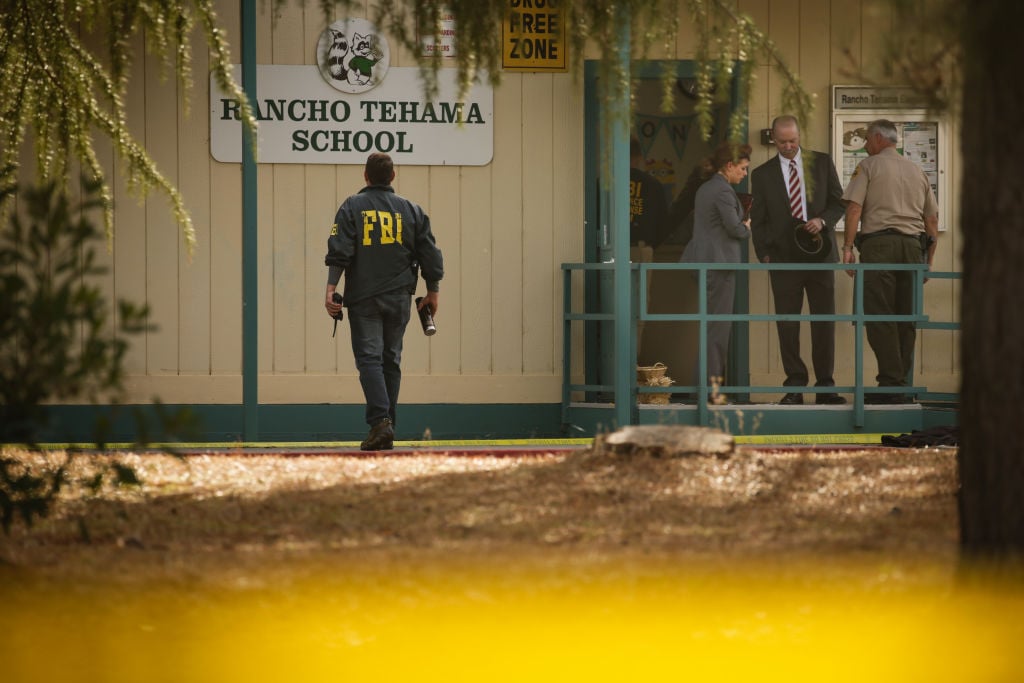 FBI agents outside Rancho Tehama Elementary School | Elijah Nouvelage /AFP/Getty Images
Neal's sister, Sheridan Orr, of North Carolina, told the Los Angeles Times her brother had a history of mental illness and episodes of rage. "There are certain people that do not need guns, and my brother was clearly one of them," she said. "It's like he had been possessed and he would often not remember or he'd feel so horrible about what he had done," Orr said, adding he often talked about government conspiracies and other paranoia.
Next: Some people in town did not blame Neal's gun access for the event.
A neighbor called it 'just one of those things'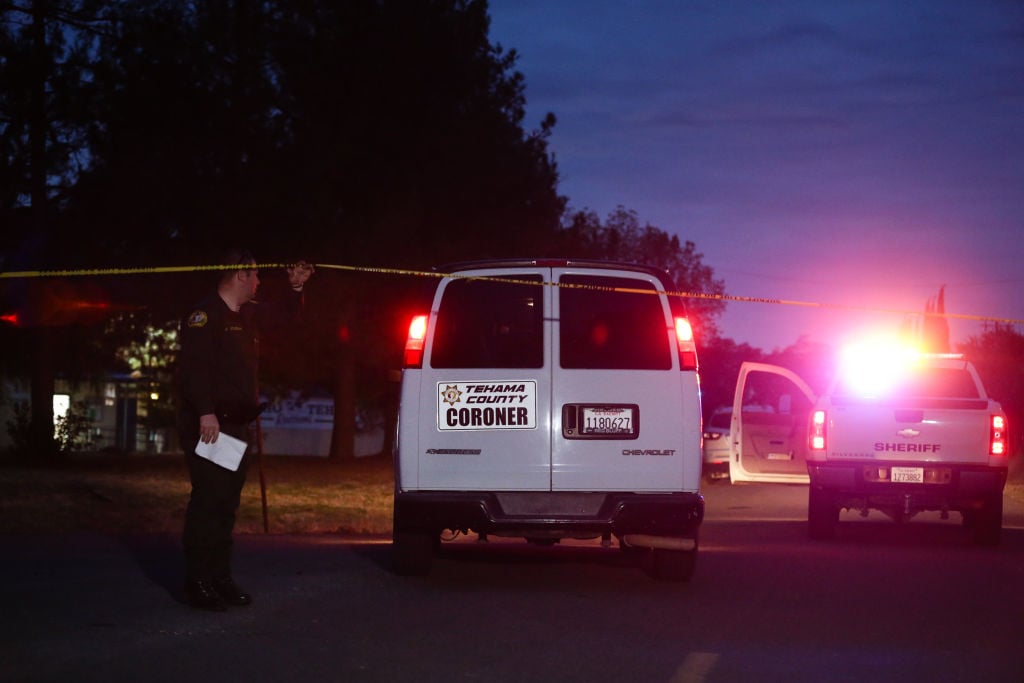 A Tehama County Coroner's van enters the Rancho Tehama Elementary school grounds. | Elijah Nouvelage/AFP/Getty Images
Even after hearing children screaming and multiple rounds of gunfire, at least one resident doesn't blame the firearms, or mental illness, for the attack. Tiffany Rodgers, 33, has lived in the close-knit community with her husband and their four children for seven years.
"I just want to make sure this town doesn't get a bad name. … [T]his happens everywhere," she said. "And I'm really hoping they don't go for the gun violence portion of this, either, because it's not a gun. I own guns. I take my kids shooting. It's the person. … It's not the gun, it's not mental illness. It's not anything, it's just life, unfortunately."
Next: Similar past events might disprove Rodgers' assessment.
Neal joins a long list of others like him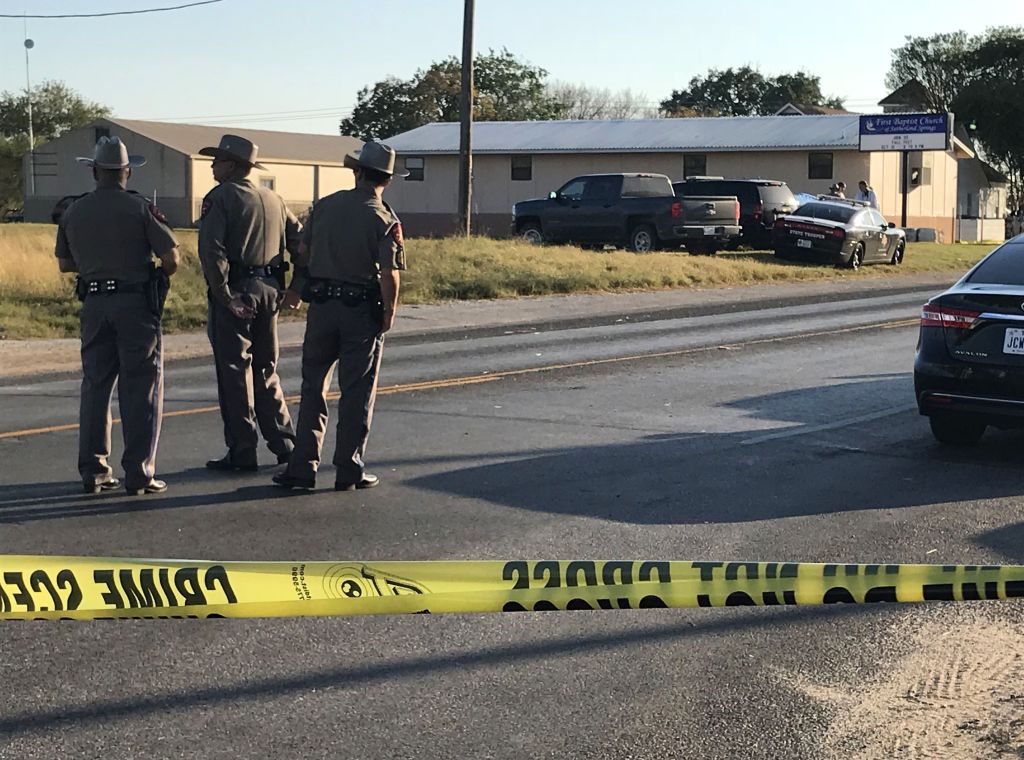 Police block a road in Sutherland Springs, Texas, after a mass shooting at the the First Baptist Church. | Suzanne Cordeiro/AFP/Getty Images
ThinkProgress points out that domestic violence creates a strong indicator for mass shootings. Adam Lanza, who gunned down 26 people in Newtown, Connecticut, in 2012, first shot and killed his own mother. The ex-wife of Omar Mateen, who killed 49 people in Orlando, Florida, last year, said Mateen beat her and held her hostage.
Earlier this year, Spencer Hight, who allegedly had a violent relationship with his wife, killed eight people at a party in Plano, Texas. And Devin Kelley killed 26 people in a Sutherland Springs, Texas, church, including his grandmother-in-law. Before the shooting, Kelley reportedly sent "threatening texts" to his mother-in-law. Additionally, in 2012, Kelley attacked his then-wife and stepson, breaking the infant's skull.
Next: When we look at violence against women in general, the field gets even broader.
Violence and anger both act as strong predictors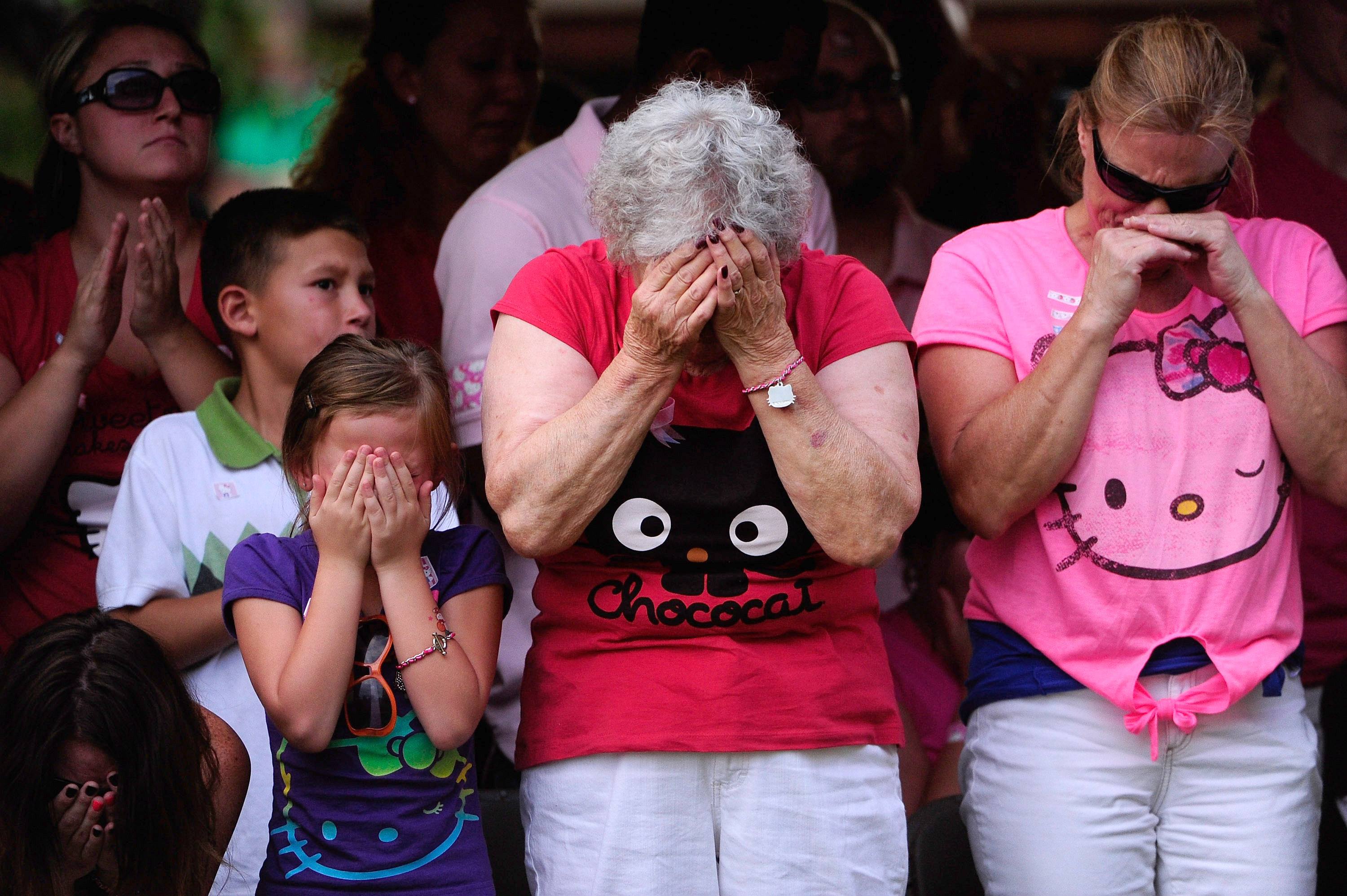 Family members react as the names of the victims of the mass shooting at a Colorado Springs movie theater are read aloud. | Aaron Ontiveroz-Pool/Denver Post via Getty Images
The Chicago Tribune notes that past violence toward women strongly predicts future mass shootings. Seung-Hui Cho, who killed 32 people in the massacre at Virginia Tech in 2007, had been investigated for stalking two female classmates. Elliot Rodger, who killed six and wounded 13 in Isla Vista, California, in 2014, was obsessed with rejection by women. Cedric Ford, who shot 17 people last year at a Newton, Kansas, plant stood accused of abusing his ex-girlfriend. Robert Dear, who shot and killed three people at a Planned Parenthood in Colorado Springs in 2015, had a history of domestic violence and harassment.
A Huffington Post analysis of mass shootings from 2009-2016 concluded that at least 54% of mass shootings involved a current or former intimate partner or family member as a victim. Other research found those who abuse their partners become more likely to abuse children and animals. In addition, 68% of men in a sample of batterers exhibited other "problem behaviors," such as fights, previous arrests, or drunken driving.
Next: Gun violence doesn't have to be "just life."
If we can predict gun violence, can we stop it?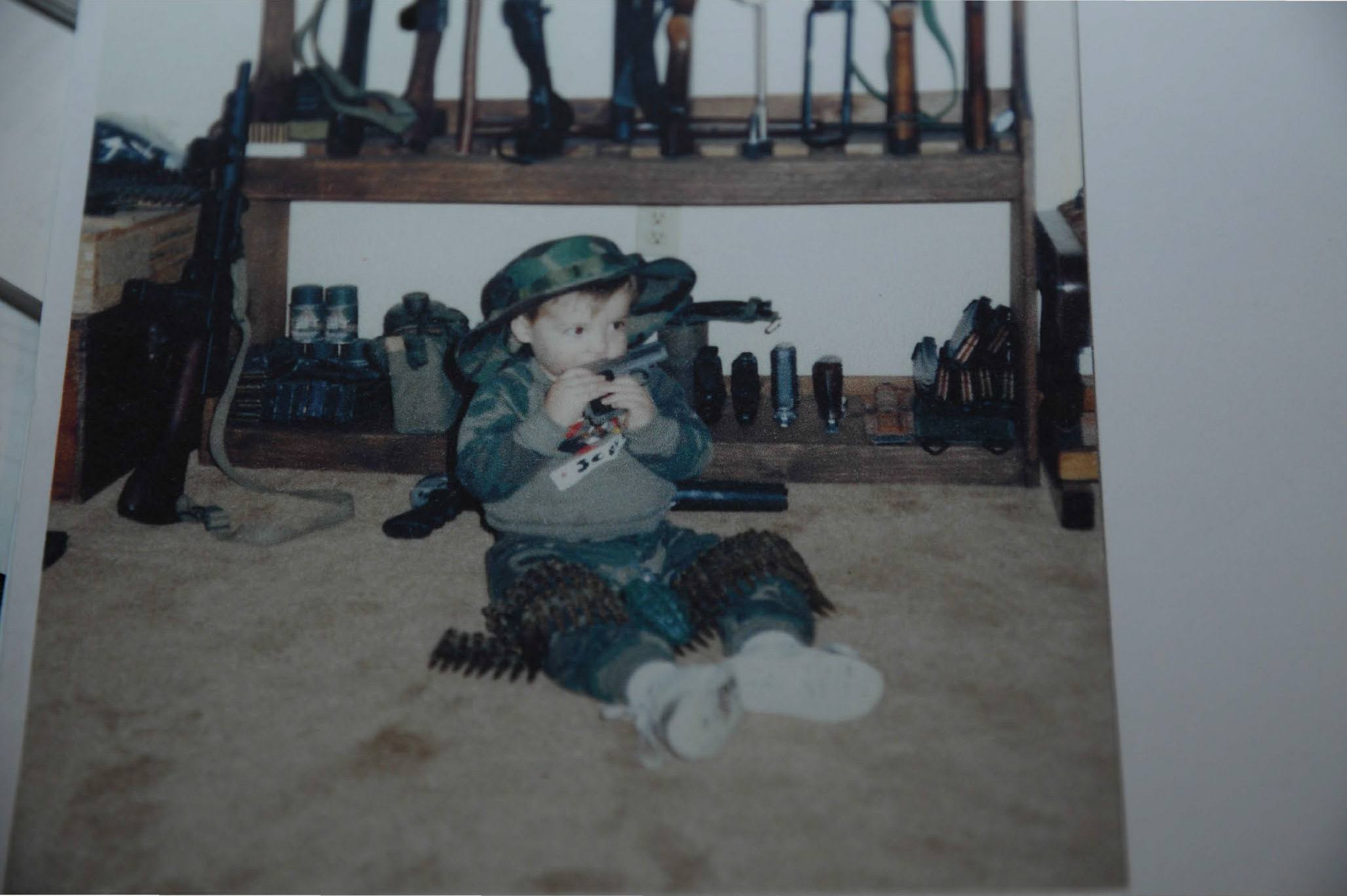 This crime scene evidence photo provided by the Connecticut State Police, shows a child Adam Lanza, who committed a mass shooting at Sandy Hook Elementary School. | Connecticut State Police via Getty Images
Pamela Shifman and Salamishah Tillet wrote for The New York Times, "Men who commit violence rehearse and perfect it against their families first. Women and children are target practice, and the home is the training ground for these men's later actions." If Neal didn't have access to guns after the January incident, would he have carried out this massacre?
According to Vox, federal law bans the sale or possession of guns for anyone convicted of a domestic violence misdemeanor or with a domestic violence restraining order. Some states also give police the ability to seize any guns found at the scene of such incidents. Some states allow police, friends, or family to request a gun violence restraining order for someone believed to pose a danger to himself or others. The court can prohibit the person from buying or owning guns until the danger passes. Some research links this policy to fewer gun deaths.
Next: Of course, elected officials shied away from policy talk after the shooting.
Trump and Pence reacted very differently to the attack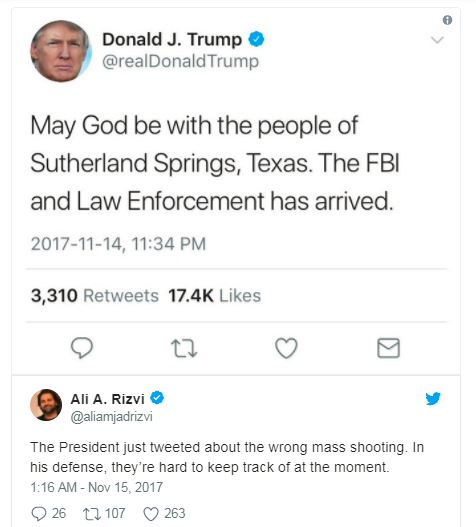 Trump tweeted about the wrong mass shooting, demonstrating a very real problem. | Donald Trump via Twitter
"May God be with the people of Sutherland Springs, Texas," Trump tweeted. "The FBI and Law Enforcement has arrived." After more than a week, we'd certainly hope so. The fact that Trump mixed up the latest mass shooting and this one points to their tragic prevalence.
Vice President Mike Pence also posted on Twitter. "Saddened to hear of the shooting in N. California, the loss of life & injuries, including innocent children," he tweeted. "We commend the effort of courageous law enforcement. We'll continue to monitor the situation & provide federal support, as we pray for comfort & healing for all impacted."
Prayers, comfort, and monitoring the situation have never stopped a mass shooting, to date. It's time to take measurable action to prevent these tragedies from happening in even quicker succession.
Follow The Cheat Sheet on Facebook!
Source: Read Full Article