To All the Boys I've Loved Before star Noah Centineo is coming under fire for supporting controversial YouTuber Logan Paul, and people are pissed. Logan—who himself has come under fire for his racist and homophobic comments, not to mention his mockery of suicide—recently posted this musing about starting 2019 with a clean slate:
2018. you son of a bitch. What a year. So many lessons learned, so much GROWTH as a human being, i GUARANTEE this will be the most important year of my life… i could go on and on.
Point is, we did it. Chapter closed.
Dear 2019…
Let's get this fkn bread 😈 pic.twitter.com/rCG9IFdPnw
And, um, apparently Noah went ahead and RT'd him along with this comment: "Beautiful man. It's not just about overcoming adversity, it's about overcoming yourself in the face of adversity. We can all learn a lot from this growth."
Noah's tweet has since been deleted, but screen shots are making their way around Twitter thanks to disappointed fans:
anyways noah centineo is trash for supporting logan paul, a man who is racist, homophobic and laughed at suicide victims while recording for views. noah centineo damn well KNOWS how awful logan is yet still chose to openly support him. the tweet has since been deleted. pic.twitter.com/uVThMvSHBT
@noahcent you defended logan then deleted it? yoooo grow some fkn balls man
noah centineo after deleting his tweet about supporting logan paul pic.twitter.com/3XB5Ef8uxX
noah centineo please reconsider i love u u bad bitch so dont stand up for trash like logan paul my dude
noah centineo really defended logan paul,, time to unstan bc yikes pic.twitter.com/MjFmL9FI7G
noah centineo just got dragged for quoting logan paul's tweet and I'm fucking screaming because this is most 2019 thing to happen in 2019 even though we've only been here for 15 days
I really hope you reflect on this, Noah. Logan Paul didn't grow at all. I respect you a ton, but this is pretty disheartening. You're obviously entitled to your own perspective, but I think there are certain "adversities" of Logan's that cannot be overcome.
Noah Centineo: *has one of the hugest platforms right now on social media to young girls and teens in general*
Noah Centineo: *tweets his support towards Logan Paul, a man who wants to go gay for a month and filmed a suicide*
As of now, Noah hasn't tweeted an explanation of his support for Logan Paul, but, uh, stay tuned.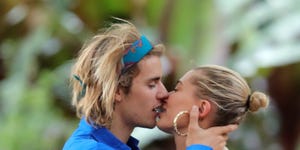 Source: Read Full Article