video
High taxes, rising costs, crime spur exodus to red states: Jonas Max Ferris, Danielle DiMartino
Fox News Contributor Jonas Max Ferris and Quill Intelligence CEO Danielle DiMartino discuss the population exodus from Democrat states to GOP states over taxes, cost of living and crime on 'Cavuto Live.'
The U.S. population center is on track to take a southern swerve for the first time in history.
In 2022, the South outgrew other regions by more than a million people, with births outpacing deaths and domestic and international migration, according to U.S. Census Bureau population estimates. 
The Northeast and Midwest lost residents, and the West grew by 153,000 people. The West would have lost population if not for immigrants and births outpacing deaths.
Comparatively, the South grew by 1.3 million new residents. 
NEW YORK, CALIFORNIA SUFFER BIGGEST BLOW AS MORE AMERICANS FLEE TO LOW-TAX STATES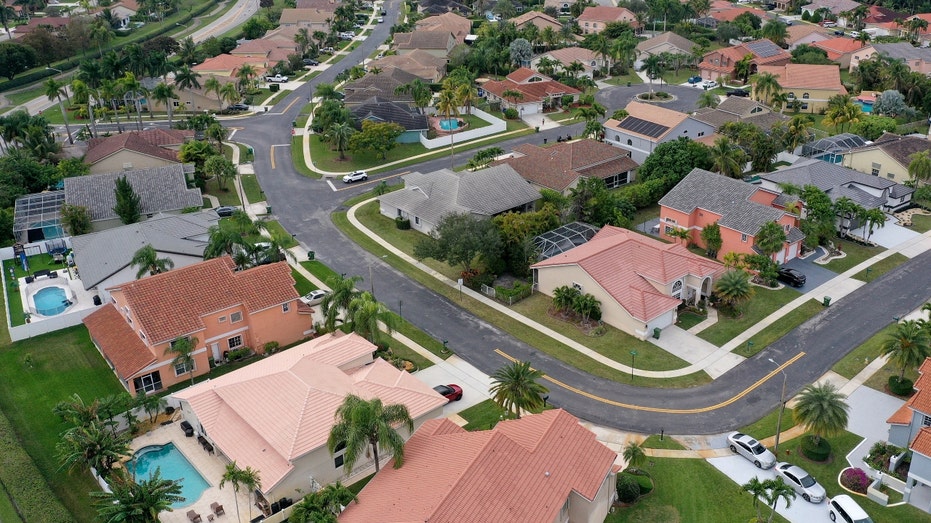 In an aerial view, homes sit on lots in a neighborhood on January 26, 2023, in Boca Raton, Florida.  ((Photo by Joe Raedle/Getty Images) / Getty Images)

Six of the 10 states with the biggest growth last year were in the South. Those were led in order by Texas, Florida, North Carolina and Georgia.

Notably, due to COVID-19 pandemic-related delays, changes were made in how the Census Bureau has calculated the estimates this decade. 

According to the Associated Press, experts say the migration has to do with housing affordability, lower taxes, the popularity of remote work and Baby Boomer retirement. 
Owen Glick gets ready to play pickle ball at Phelps Park, Tuesday, Jan. 17, 2023, in Winter Park, Fla. Glick was among the 233,000 people who left a Western state for another U.S. state out of the region. The U.S. population center is on track this d ((AP Photo/John Raoux) / AP Newsroom)

GET FOX BUSINESS ON THE GO BY CLICKING HERE

Owen Glick, 56, moved from California to Florida more than a year ago. 

"You're in better financial shape in terms of prices here, but there are more expenditures to maintain properties," Glick told the agency.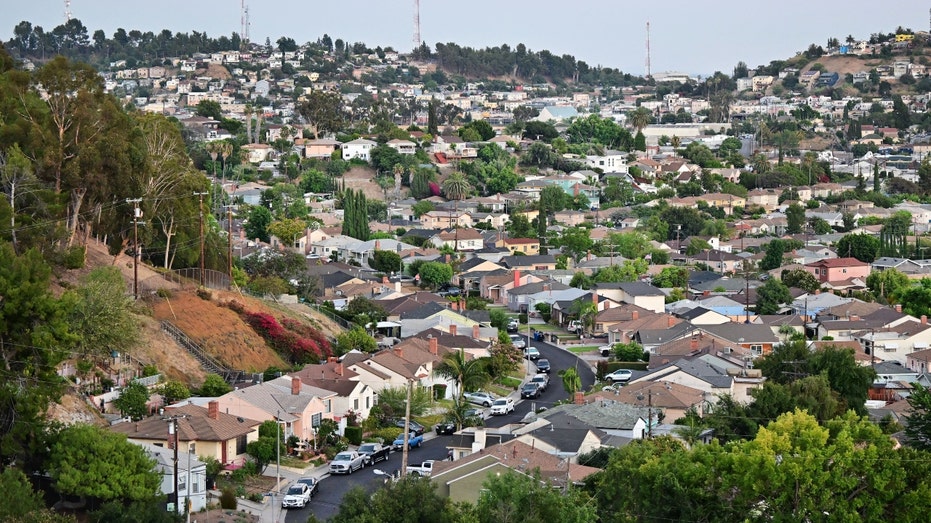 A view of houses in a neighborhood in Los Angeles, California, on July 5, 2022.  ((Photo by FREDERIC J. BROWN/AFP via Getty Images) / Getty Images)

The departures from the West started in 2021. Before then, domestic migration had increased each year since 2010.

While a good chuck of those departures was due to people leaving California, states like Alaska, Hawaii, New Mexico, Oregon and Washington also had year-to-year losses in domestic migration from 2021 to 2022. 

CLICK HERE TO READ MORE ON FOX BUSINESS 

Furthermore, in several western states that had year-to-year increases in domestic migration – including Arizona, Idaho, Montana, Nevada and Utah – those gains were smaller than in the previous year.

The Associated Press contributed this report.

Source: Read Full Article