While there is a great deal of speculation about whether Kate Middleton is jealous of Meghan Markle or if she's driving a wedge between Harry and William, the one thing no one can deny is that she is the light of her husband's life.
Long before Harry and Meghan started dating, Harry had multiple long-term relationships with women many felt were perfectly right for him. So, what does Meghan Markle have that Prince Harry's other girlfriends didn't?
What Meghan Markle had that Prince Harry's other girlfriends didn't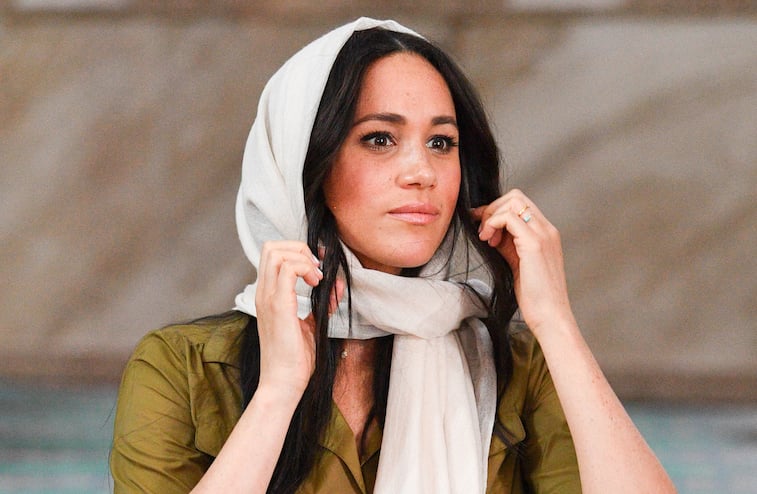 Meghan Markle is beautiful, she's talented, and she is a warm person, but so were most of Harry's previous girlfriends. One of the big things that really set her apart from the women he dated in the past was her humanitarian efforts.
Long before she met Harry, Markle was a firm believer in doing everything in her power to make the world a better place. When it comes to completely selfless humanitarian efforts, Harry's previous girlfriends can't touch Markle with a ten-foot pole.
Prior to meeting her prince, Markle was active with:
The Myna Mahila Foundation
World Vision
One Young World
Markle has always been passionate about gender equality and voting.
Her acting career was one of the things Markle gave up when she agreed to become Prince Harry's wife, but instead of seeming to resent the sacrifice, she embraced how working as actor would provide her with even more opportunities to do good deeds and promote organizations that promote a healthier, happy, and more harmonious world.
The various charities Meghan Markle supports
While Markle has always wanted to change the world, and had made great strides in that direction, her new position as the Duchess of Sussex is allowing her to dive into humanitarian efforts in a way she was never able to before she fell in love with her handsome prince.
She is currently the patron to no less than four different organizations, which include:
The National Theatre
The Association of Commonwealth Universities
Mayhew
Smart Works
While those four organizations certainly benefit from Markle's patronage, they are far from the only organizations she helps with and endorses. Markle appears to have a special place in her heart for programs that promote equality, feminism, and children. She is an active supporter of
Children's HIV Association (CHIVA)
Crisis
Scotty's Little Soldiers
Surfer's Against Sewage
Myna Mahila Foundation
StreetGames
The Wilderness Foundation UK
Before marrying Prince Harry, Markle would speak about the causes she held dear, visit and help at various events, and even wrote well-received papers that outline the challenges people, particularly children and women, face in less privileged parts of the world.
There's every reason to believe that as a duchess, she'll become more important than ever to various humanitarian causes.
Prince Harry isn't a slouch on the humanitarian front
While his wife's good deeds seem to draw the most attention, it's worth noting that Prince Harry has never been a slouch when it comes to good deeds and humanitarian work. Inspired by how hard his mother, Princess Diana, worked to improve the world, he has always strived to follow her example. His humanitarian efforts include:
Canine Partners
Children in Crisis
Diana, Princess of Wales Memorial Fund
Dolen Cymru
Free the Children
Global Angels
HALO Trust
Help for Heroes
Joining Forces
National AIDS Trust
PeyBack Foundation
Prince's Rainforests Project
SkillForce
The Countryside Foundation for Education
The Foundation of Prince William and Prince Harry
The Warrior Programme
Tusk Trust
UNICEF
Walking with The Wounded
WellChild
Given the pair's interest in humanitarian work, it's easy to understand why this couple works so well together! It will be exciting to see what humanitarian work they take on in the future.
Source: Read Full Article