A lot happened during Bachelor in Paradise last night—Joe Amabile (finally!) told Kendall Long it was over! Kenny Braasch and Mari Pepin are discussing an engagement! Ivan Hall and Chelsea Vaughn have coupled up! But then there's something in the promo for next week's episode about a whole… something with Ivan that happened at the hotel everyone was evacuated to that left people with tons of questions.
ICYMI: The entire cast and crew was evacuated from the set during filming thanks to Tropical Storm Dolores hitting the western Mexico coast, before they returned to filming as usual. Suddenly, Ivan started getting cozy with Chelsea, who previously had a thing with Aaron Clancy, in a move that seemed out of nowhere.
Aaron even pointed that out when he spied Chelsea and Ivan kissing, saying, "He's never talked to her one day in his life until today."
Fast forward to next week's promo that shows Ivan and Wells Adams having a talk, where Wells heavily implies that Ivan may have worked on his relationship with someone (side eye, Chelsea) while they were in hotel lockdown.
"Ivan do you have anything to tell me?" Wells said. Ivan's answer: "I shouldn't have gone around the system. You know, love makes you do like weird, crazy things." Then, there's a shot of Chelsea, suggesting that something <gestures broadly> happened between the two when filming was halted.
So, what happened at the hotel on Bachelor in Paradise?
Here's what we know so far… . Yep, pretty much nothing. (Sorry!) Reality Steve doesn't have any answers, and even Chelsea's mom has questions. "Wait what are they talking about that happened at the hotel?" she texted her daughter, which Chelsea later shared on her Instagram Stories. "When your own mother wants the tea," she joked.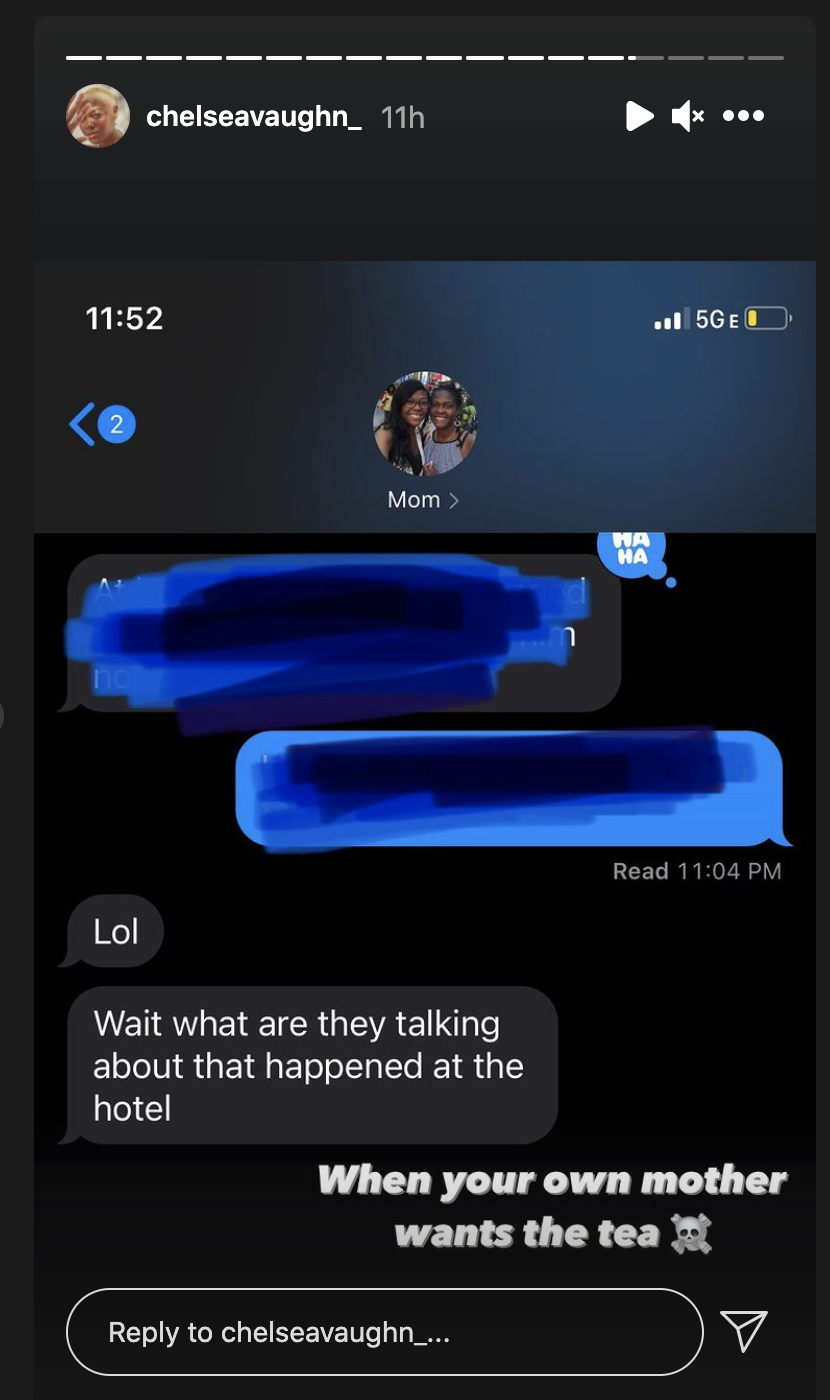 But, there are plenty of fan theories about what Ivan did at the hotel.
One is that producers didn't make sure that cast members stayed in their hotel rooms, leaving plenty of opportunities open for secret meet-ups:
Source: Read Full Article