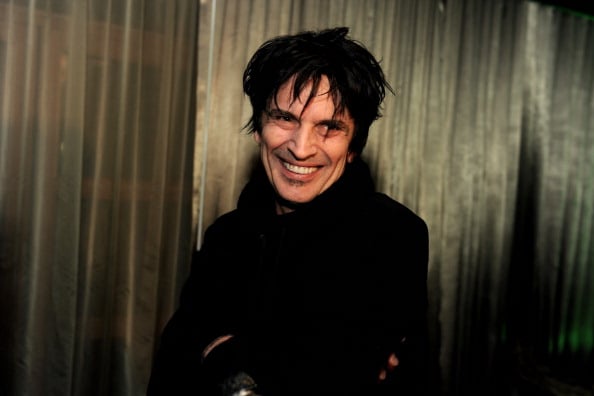 Known for his outrageous behavior onstage and sometimes even more outrageous behavior offstage, Tommy Lee has made a sizeable living as a musician. Learn just how much money Lee has made being in one of the most famous bands of the 1980s and 90s.
Lee's early life

View this post on Instagram
Happy Father's Day fellas! I'm not gonna sit here and post some fluffed up bullshit for the public to read…. I'm gonna be honest- Being a father ain't easy! I'm so tired of the fake shit I keep seeing all over IG… let's get real: It's a rollercoaster ok? My father taught me to respect everyone and everything and to take care of those that I loved. He taught me to appreciate my possessions, and to be grateful for the things I was given. I've fucked up at times but I've always bounced back. When I had a child, my first child, I wanted to instill those same virtues into him. Sometimes I feel like I failed as a father, because my kids don't know the value of things. If they break something, they don't care because they know they'll just get a new one, if they hurt someone, they don't care because so many people tell them it's OK. I never wanted this for my kids. I know I'm not fully to blame, because their mom has a lot to do with it, enabling bad behavior and buying them things when they weren't good, but I guess I hoped at the end of the day they would end up kind. I love them dearly, don't get me wrong, but man, sometimes it's really tough to watch your kids grow up without those morals. Nothing can really prepare you for fatherhood …. I love my boys but they can be assholes too…and that's the truth (Cue Honest Guy music)
A post shared by Tɱɱ¥ ᒪEE (@tommylee) on
Born Tommy Lee Bass (he later changed his name to Tommy Lee) in Athens, Greece, on October 3, 1962, to an American and a Greek national, Lee grew up in California, according to Biography. Music became part of Lee's life at an early age. He received his first drum set at the age of four. Lee quit high school to pursue his music career.
Success with Motley Crue

View this post on Instagram
Happy 38th Birthday my dudes!!!
A post shared by Tɱɱ¥ ᒪEE (@tommylee) on
In the 1970s, Lee met those who would become the members of the heavy metal band, Motley Crue, while he was performing with the band, Suite 19, according to Celebrity Net Worth. The band included Lee on drums, Nikki Sixx on bass, Mick Mars on guitar, and Vince Neil on vocals. They got their start touring with KISS in the 1980s. Lee is credited as the founder of the band.
Motley Crue has released a total of 20 albums together. Of those albums, six have gone platinum. Their hit albums include Girls, Girls, Girls, released in 1987 and 1989's, Dr. Feelgood. Some of their most famous hit songs are "Shout at the Devil" and "Theater of Pain."
His personal life

View this post on Instagram
Did it, I do A LOT
A post shared by Tɱɱ¥ ᒪEE (@tommylee) on
Lee left the band in 1999 amid trouble in his personal life. At the time, he was married to Pamela Anderson and was in prison after she accused him of hitting her in front of their two children, Dyland and Brandon. Lee was married twice before being married to Anderson, most notably to Heather Locklear.
Lee's experience with domestic violence appeared in the news again when his son, Brandon, allegedly burst into his bedroom and assaulted him while he was in bed. Both Lee and his son, Brandon, shared conflicting stories about how the altercation happened, according to Billboard.
One part of Lee's personal life that was widely covered in the media was his sex-tape scandal with Anderson. Their marriage was short-lived, lasting from 1995 to 1998. Now he's married to social media personality Brittany Furlan, who rose to fame posting videos on the app, Vine.
How he makes money now

Lee garnered success with a memoir, Tommyland, in 2004. He's also created music as a solo artist and reunited with Motley Crue to record a greatest hits album and go on tour in 2005. Lee has opened up his life to the public by appearing in reality shows. The first, Tommy Lee Goes to College, and the second, Battleground Earth with the rapper, Ludacris. He made a minor appearance in the Netflix documentary, The American Meme, with his wife, Brittany Furlan, who was his girlfriend at the time.
What is Tommy Lee's net worth?

Lee's net worth is estimated to be $70 million, according to Celebrity Net Worth. His success with Motley Crue makes up the majority of Lee's wealth. Lee made his millions on album sales, live performances, and royalties.
Source: Read Full Article