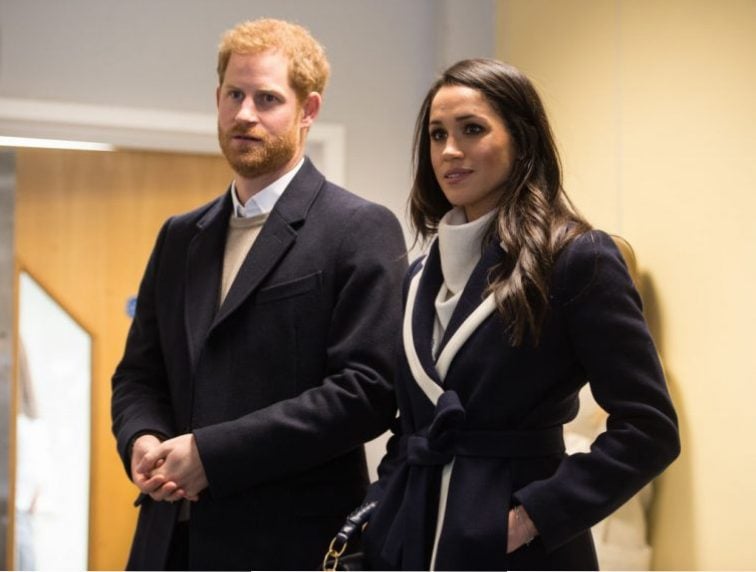 Prince Harry And Meghan Markle are expecting a baby soon | Oli Scarff – WPA Pool/Getty Images
A new royal baby is on the horizon, and the whole world is buzzing about the impending arrival of Prince Harry and Duchess Meghan's bundle of joy. The Duke and Duchess of Sussex tied the knot in May 2018 and ever since the baby watch was on.
Harry and Meghan Markle had been very vocal about wanting to start a family right away, and they certainly didn't have long to wait – they announced the pregnancy in October 2018. While lots of questions linger about how exactly Duchess Meghan plans to give birth, how she and her husband will raise the baby, and so much more, the new baby, due in Spring 2019, will combine the best traits of his or her father and mother.
Duchess Meghan's Zodiac sign is a Leo
While the Duchess of Sussex is a retired actress and gave up her Hollywood career upon marrying Prince Harry, she retained her commitment to charitable causes and philanthropy, hallmarks of her Leo zodiac sign. Born on August 4th, 1981, Meghan Markle is described by her friends as warm, kind to a fault, and generous. These are all characteristics of the Leo.
Interestingly enough, part of the pattern of behavior that forms Leo's dislikes includes being treated like royalty. This fits with what is known of Duchess Meghan's personality, as she often strikes people as being very humble, present, and grounded, in spite of her elevated status. This trait, combined with her dedication to charity and humane causes, often draws comparisons between the Duchess and her mother-in-law, the late Princess Diana. Will the new royal baby, Diana's grandchild, also have these admirable qualities?
What is Prince Harry's Zodiac sign?
Unlike his royal wife, Prince Harry's star sign is Virgo. The red-haired prince was born on September 15th, 1984, and often made headlines in his teenage years as playful, fun-loving, and always up for a good time. Notable traits of the Virgo include loyalty, a kind nature, with a particular fondness for animals and nature. All of this lines up with what we know of Prince Harry, the youngest son of Princess Diana.
The Virgo is often practical and organized, something that would be ingrained into the everyday life of a royal. Surely the child of Prince Harry and Duchess Meghan will have a very strict routine, but with Prince Harry's fun-loving streak, it's likely that he or she might be a bit of a rule-breaker as well.
When will the royal baby be born?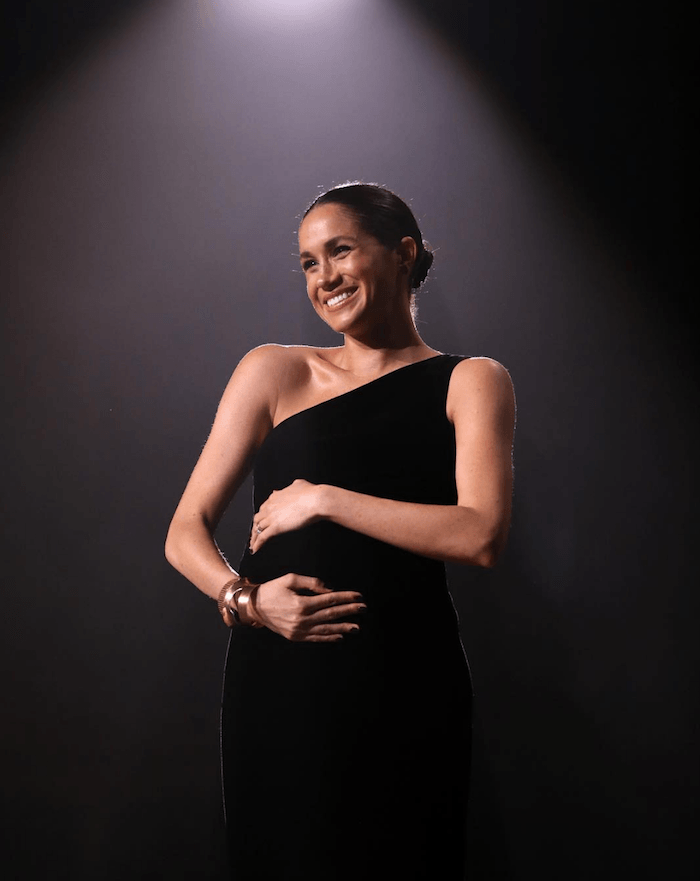 Meghan Markle British Fashion Awards | E! News via Instagram
When the pregnancy news was released, the due date announced as Spring 2019. It's common practice for the palace to not give exact due dates. However, experts speculate that Duchess Meghan will likely be giving birth sometime in mid-April 2019. The baby's zodiac sign could well be either Aries (March 21st – April 19th) or Taurus (April 20th – May 20th).
Both of these star signs combine many of the traits of both the Duke and Duchess of Sussex. Hallmarks of Aries include an optimistic nature, honesty, and passionate about the causes they care about, which is reflective of Duchess Meghan. Taurus is devoted, with a passion for gardening (and a love for the outdoors, similar to Prince Harry's star sign) and working with their hands.
While the world watches and waits for the exciting arrival of the royal baby, the public will continue to speculate about the details of the pregnancy, and what kind of person the prince or princess will be. With such fascinating parents, it's certain that the new baby will be an incredible person indeed.
Source: Read Full Article