New mom Meghan Markle has plenty on her hands in addition to caring for her adorable newborn son, Archie. The drama with her family hasn't gone anywhere, and many royal watchers have been wondering what will happen next in the ongoing saga of the Markle family.
While Meghan Markle's father, Thomas Markle Sr. has been relatively quiet in days of late, the statement he released when Archie was born has many wondering if the palace will take steps towards a resolution in the near future.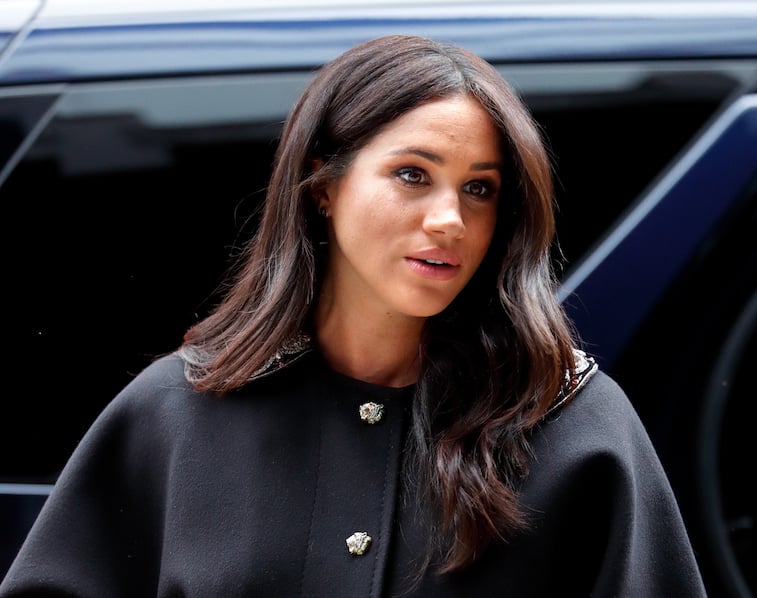 What happened between Markle and her father?
Thomas Markle Sr. and Doria Ragland welcomed Meghan Markle in 1981. Even though they split when she was still a toddler, Markle remained close to her father all throughout her childhood and teenage years.
He was very involved in her education and supported her decision to get into acting – Markle even gushed about him later, saying that he would show up to her school plays to help with lighting in order to make them look more professional.
It's not certain when exactly their relationship started to deteriorate, but it seems to have been around the time of her engagement to Prince Harry. Thomas Markle Sr. and other members of the Markle family, including Meghan's half-sister Samantha Markle, repeatedly spoke to tabloids, providing them with details about Meghan Markle's life, personality, and upbringing.
Reportedly, this was all a giant embarrassment to the palace. Meghan Markle even reached out to her father, asking him to stop talking to media outlets, but he responded by publishing the contents of the heart-wrenching letter. This was likely the nail on the coffin in their relationship, and reportedly, Markle hasn't spoken with her father in many months.
What was his statement after the royal birth?
Meghan Markle and Prince Harry's son, Archie Harrison Mountbatten-Windsor, was born on May 6. Shortly after the birth was announced, Thomas Markle Sr. made a statement to the press, his first in quite some time.
In part, his statement proclaimed how proud he was that his new grandson had been born into the British royal family and that he wishes the baby health and happiness. While some royal watchers saw the statement from Markle's father as a sincere expression of love, other's saw it as yet another grab for attention.
The palace didn't respond to Markle Sr.'s statement, and they aren't likely to. The royal family likes to keep things close to the vest, and they have been notoriously tight-lipped in matters regarding Meghan Markle's family. However, a recent report suggests the palace could be looking into ways to help silence Thomas Markle Sr.
Will Meghan Markle meet with her father?
A palace insider recently revealed that the palace could be looking at scheduling a face-to-face meeting between Thomas Markle Sr. and a member of the royal family. The source claims that the royal family is starting to believe that nothing will ultimately silence him unless he is spoken to directly.
However, if such a meeting does happen, it likely won't be just Meghan Markle and her father – since her father is believed to be untrustworthy, there would likely be several royal staff members on hand to help monitor the conversation.
Meghan Markle has even more reasons than ever to value family these days. With baby Archie to care for, and the pressures of new parenthood to worry about, not to mention her upcoming return to her royal duties, she will need all the support that she can get – and that might include renewing her relationship with her controversial father.
Source: Read Full Article