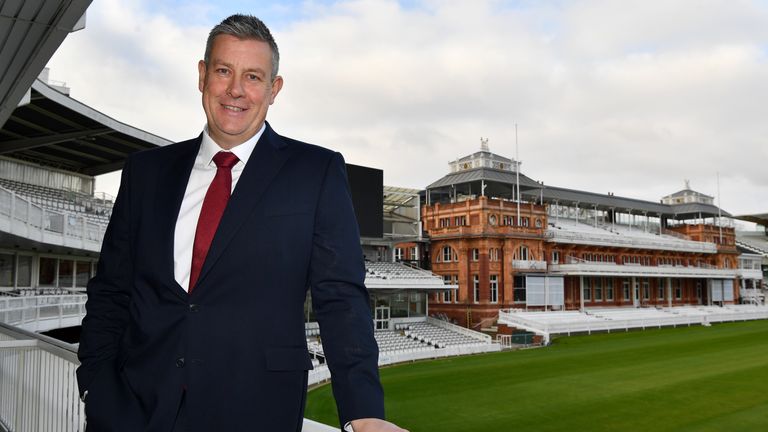 Ashley Giles, England's new managing director of men's cricket, is not ruling out appointing split coaches for Test and white-ball cricket when Trevor Bayliss leaves his post in September.
Bayliss will oversee England's World Cup campaign and Ashes series against Australia this summer – both of which are live on Sky Sports – before departing his head coach position after four years in the role.
Giles was appointed England's limited-overs coach in 2012 but was sacked in 2014 after defeat to Netherlands in the ICC World Twenty20 with then head coach Andy Flower retaking responsibility for all formats.
However, that experience has not scarred the 45-year-old, who also says he would prefer the next coach or coaches to be English if possible.
"It was not a great period for both of us," Giles told Sky Sports News reflecting on working with Flower.
"Does that mean split coaches can't work? I don't think so. We need to look at all options going forward. We will look at everything.
"It's too early – day three in the job – to make a commitment on that but everything is on the table at the moment in terms of split roles, one man with split roles underneath, a T20 head coach.
"I will think about all these things but I want to speak to a lot of people and gain some opinions from the wider group. Ultimately it comes down to my decision and it is an important one.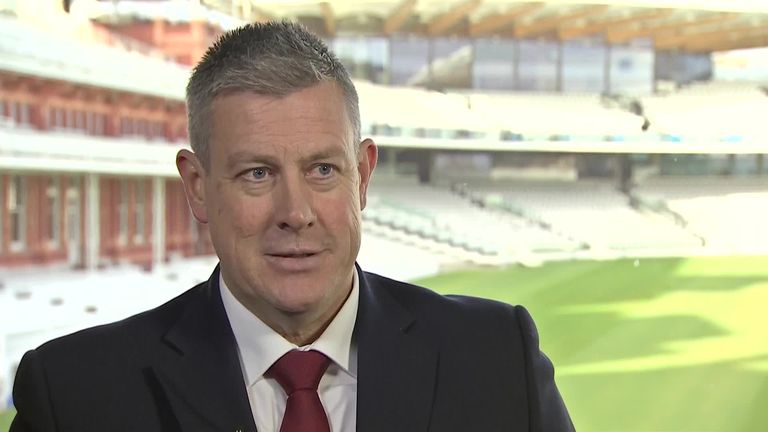 "The benefits of two coaches include workload – it allows someone to focus on one form or two white-ball forms over a period. The disadvantages, for me, are around culture and having two different voices.
"When Andy and I took the roles on we imagined two different squads developing – a white-ball and red-ball squad – but those squads are coming together now with adaptable, modern cricketers playing both forms.
"With split coaches you could run the risk of different messages at the top for the same group of players. That could be a challenge.
"I would like an English coach but we want the best person possible. It should be one of the best jobs in the world and I want someone who comes in with that sort of perspective.
"It's not a prerequisite to have an English coach. But a big part of my role is also from a coach development point of view to make sure we are developing coaches for the future.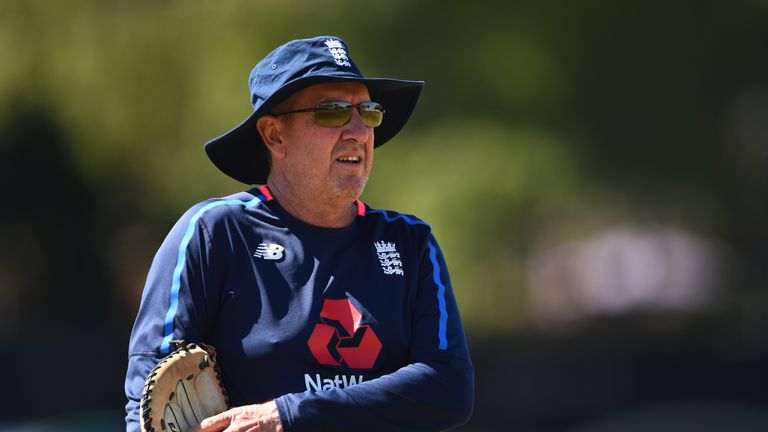 "That is something we have perhaps been weak on with one head coach of the Test team, Peter Moores, in 20 years."
Flower remains with the ECB as Technical Director of Elite Coaching and Giles says managing that relationship will be a key part of his job.
"There is no problem in mine and Andy's relationship," he added.
"We worked as the two head coaches and the timing was tricky, the cycle we were going through as a team, the unravelling of that side during the Ashes and then the Netherlands debacle when I was T20 head coach.
"Andy and I are clearly very different people. When you lead environments there are different cultures and there is going to be slightly different messaging.
"That's not 'one's right, one's wrong', we are just different people and that's another thing to think about going forward."
Watch the ICC Cricket World Cup, the Ashes and the Women's Ashes live on Sky Sports Cricket in 2019! Before then, watch every ball of England's Test and ODI series against Windies, starting with the first Test on Wednesday, January 23.
Source: Read Full Article