Most rugby players start pre-season ready to shed weight after a holiday. Tom Cusack's challenge is trying to find ways to keep the eight kilograms he's stacked on since the end of the Super Rugby season.
The ACT Brumbies back-rower has bulked up in the off-season to help him chase a spot in the starting XV and make him more durable in the collision zone next year.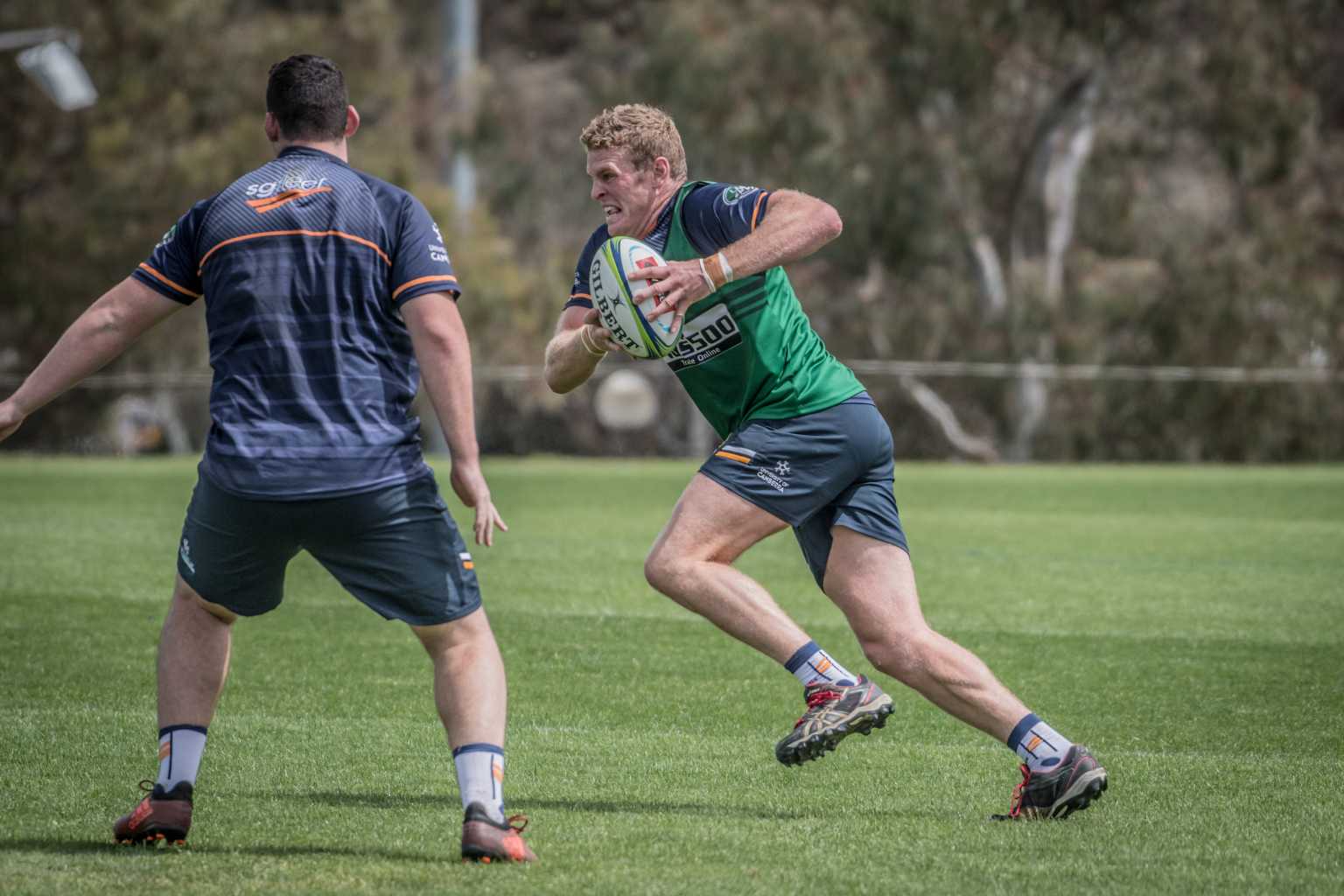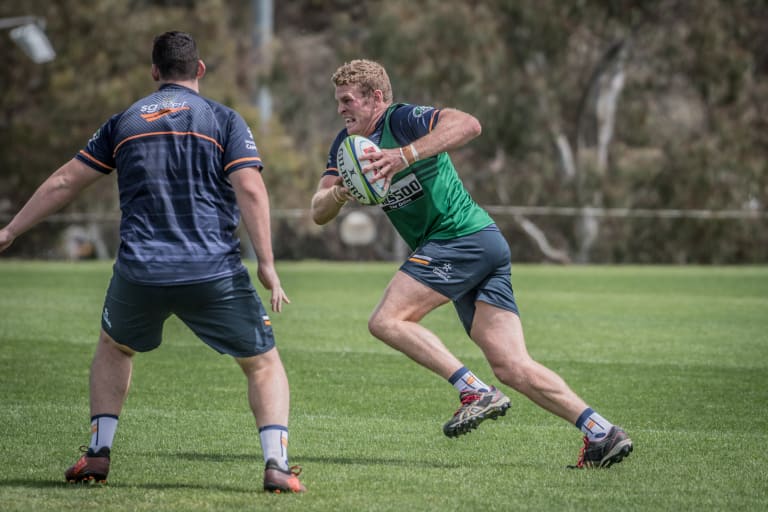 A bigger and stronger Tom Cusack is ready to throw himself into 2019.Credit:Karleen Minney
He has also pushed aside any thoughts about making a sevens comeback to compete for Tokyo Olympic Games selection in 2020 to focus on turning the final season of his Brumbies deal into a contract extension.
So at a time when are trying to get fit, Cusack is working out how to carry his bigger frame around the field and getting used to throwing his weight into contests.
"It's good weight, too, based off the body composition scans. The coaches and management asked me to do something, and to actually achieve that by putting on what's required is pleasing," Cusack said.
"I'm maintaining it as well, which has been good given we're doing a lot of fitness work. I barely did any running [to put the weight on] at all, was just at the gym and that was it.
"The main thing was to maintain the fitness to be able to last 80 minutes, but also putting on extra size to be more dominant. It's taken a while to adapt to a few more kilos, but I'm not confident it was right."
Adding weight was the easy part of Cusack's 10-week break from playing rugby. He also got engaged to partner, Amy, and graduated with a Bachelor of Business.
"It was good to get the body and mind right, and knock a few life-admin jobs as well," Cusack grinned.
Cusack played 15 games as an undersized 98 kilogram flanker last year in his first full season in Super Rugby. He will compete for selection in round one at between 105-106 kilograms.
But his new size doesn't mean he's guaranteed a spot, even if it will help his agile frame have more of a physical impact on the field.
There will be intense competition for Brumbies back-row spots next year.Credit:Sitthixay Ditthavong
The 25-year-old will be locked in competition for a back-row spot alongside the likes of David Pocock, Pete Samu, Rob Valetini, Lachlan McCaffrey and Ben Hyne.
Wallabies duo Pocock and Samu will likely start, leaving rookie Valetini, McCaffrey, Hyne and Cusack to fight for the remaining spots in the game-day squad.
That hasn't deterred Cusack from his starting mission, happy to swing between the openside and blindside flanker spots to make his mark at the Brumbies.
"I was fortunate enough to play a fair bit of No. 7 this year, so I'm confident being a back-up behind Poey," Cusack said.
"But also I'd like to start at No. 6, and there's strong competition there for that and quality all round. My main goal is to get into that starting side in round one and see how we go."
Cusack has spent the past two seasons at the Brumbies and has battled injuries in his time, overcoming four concussions in the past 12 months and wrist surgery last year.
But he's enjoying the challenge for the 15-man game after leaving sevens at the end of 2016 to chase his Super Rugby goal.
Cusack was named in the team of the tournament at the Olympics two years ago and would be a valuable asset to Australia's push for a medal in Tokyo. But he has his mind firmly set on Super Rugby targets.
"I haven't thought about beyond this year. Being a Canberra boy you want to stay at home and I'm pretty settled here," Cusack said.
"If the opportunity came to renew my [Brumbies] contract, it would be an easy decision. But we'll get through the pre-season and everything else before we get to that."
"If I was going to make the transition [back to sevens], I'd have to do it now to do it justice for myself and for the team. Right now my frame of mind is to put everything into Super Rugby."
Source: Read Full Article