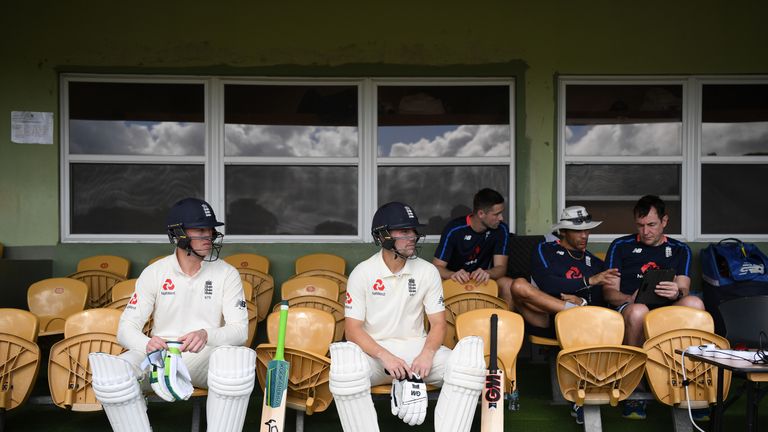 Bumble says this summer's Ashes will be in players' minds as England prepare for the Sky Live tour of Windies…
I'm enjoying some time in Yorkshire before I fly out to West Indies on Sunday ahead of the first Test.
I think this will be a good tour for England; West Indies are stronger in one-day cricket than five-day cricket right now so it's a good opportunity for England to push on in their goal of becoming world No 1.
This summer's Ashes won't be in the selectors' minds – they'll be picking a team to win the series in West Indies – but I think the Ashes will be definitely be in the players' minds, particularly those of the openers.
There will be a few saying to themselves: 'I need to step up here in order to get into the Ashes'.
Australia, for their part, have a lot to do after getting on the wrong end of terrific performance from India. Virat Kohli just gets better and better and they've got an excellent bowling attack for all conditions.
Once out in West Indies there I'm looking forward to meeting up with some of the all-time greats – lads like Desmond Haynes, Joel Garner, Viv Richards, Jeffrey Dujon.
The one man that everyone will want to talk to is Collis King – a World Cup winner in 1979 – who was caught up in Windrush.
Right now I'm in the village where he's supposed to live but last year he was 'shipped off' back to Barbados, even though this is where his home is. It'll be good to see him again.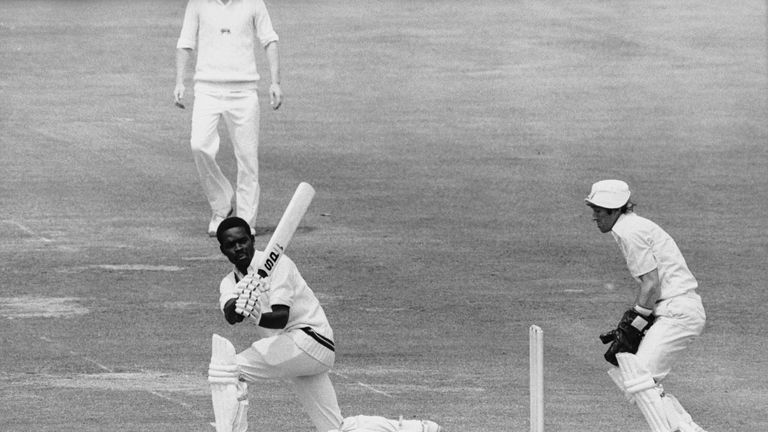 England have got an abundance of riches in their squad and there's great interest around selection for the first Test.
Barbados offers the opportunity to play with a bit of pace whereas the pitches at Antigua and St Lucia are likely to be very similar to Sri Lanka. Away from Barbados, England might have the opportunity to play three spinners again.
Jimmy Anderson said he felt a bit of a spare part at times in Sri Lanka and it might be a case of 'as you were' in the coming weeks, although West Indies do use a Duke's ball so that might influence selection.
England could line up for the first Test like this: Jennings, Burns, Bairstow, Root, Stokes, Buttler, Foakes, Ali, Rashid, Broad, Anderson – but that means leaving Sam Curran out of the team! How can you possibly do that?! He's been bloody terrific so far.
Some may argue that if you put Bairstow as wicketkeeper you can create a space by leaving Foakes out, but then I ask the question 'how can you leave Foakes out of the team?' He starts, for me.
It may be that if they are playing seamers they'll have Bairstow keeping wicket and if not, then Foakes keeps wicket – which is not satisfactory, because you want to get your wicketkeeper in. That's it.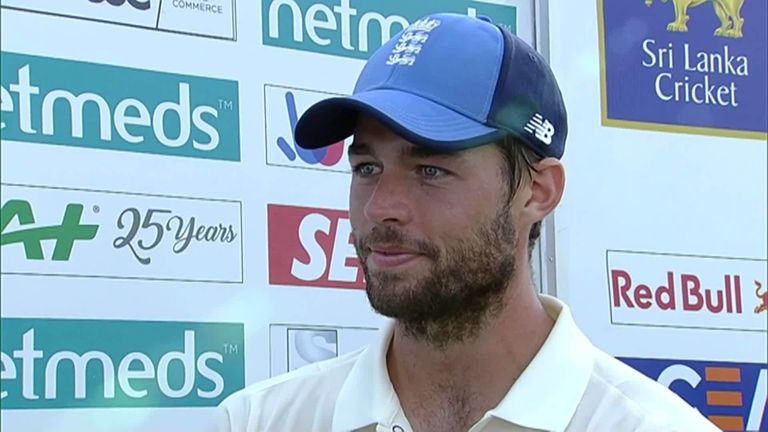 So somebody is going to be bitterly disappointed.
The openers did ok in Sri Lanka – nothing flash but they'll be given another opportunity.
For now Jason Roy is waiting in the wings. It may be that Ed Smith, who gets very radical and likes a bit of explosion in his teams, thinks again; if anybody slips up, Jason Roy will be waiting. He'll be one that the selectors are thinking of.
Because he's so good, the one person we keep talking about is Jonny Bairstow. Can he open in Test match cricket? He opens in one-day cricket after all…
So where can we bat him? One, three, four, six? That's not really fair on him. There are plenty of questions to answer!
Watch England's tour of the Caribbean live on Sky Sports this winter, starting with the first Test in Barbados from Wednesday, January 23.
Source: Read Full Article