Great Britain take on Canada in their third and final group stage fixture on Tuesday, already through to the knockout phase but now trying to secure top spot.
Six points taken so far, courtesy of a two-goal victory over Chile and a late win over hosts Japan, leave Team GB able to rotate the squad for this fixture if head coach Hege Riise wants to, though in theory a first-place finish in the group should yield a better fixture in the quarter-finals. If Great Britain finish top, they will play third place from either Group F or G – China PR or Australia at the start of play on the final round of games – while a second-place finish sees them play F's runners-up, likely Brazil or Netherlands.
Canada still need a point to guarantee their own progression, though with the two best third-place sides also going through, they look in a strong position to reach the last eight regardless.
Follow live updates of Canada vs Great Britain at Tokyo 2020, as well as major updates from other events below:
Recommended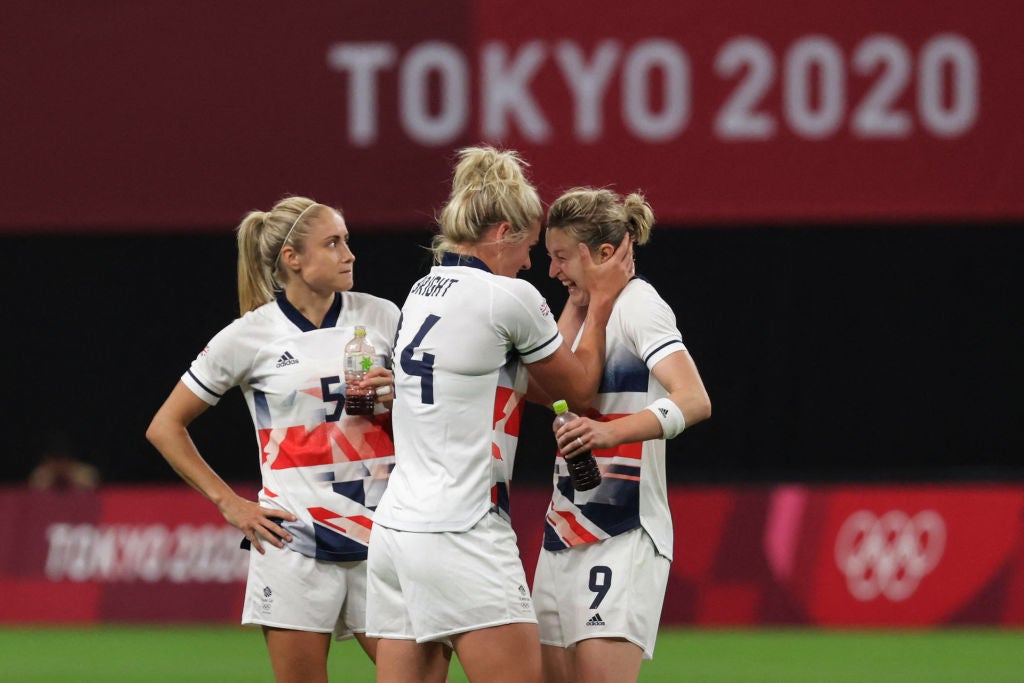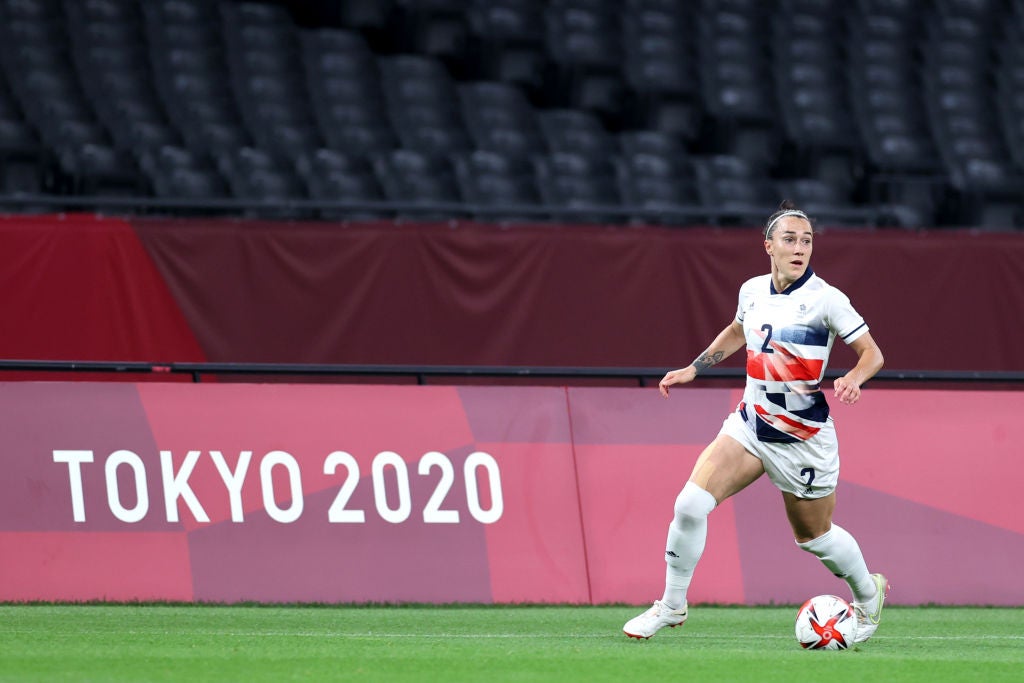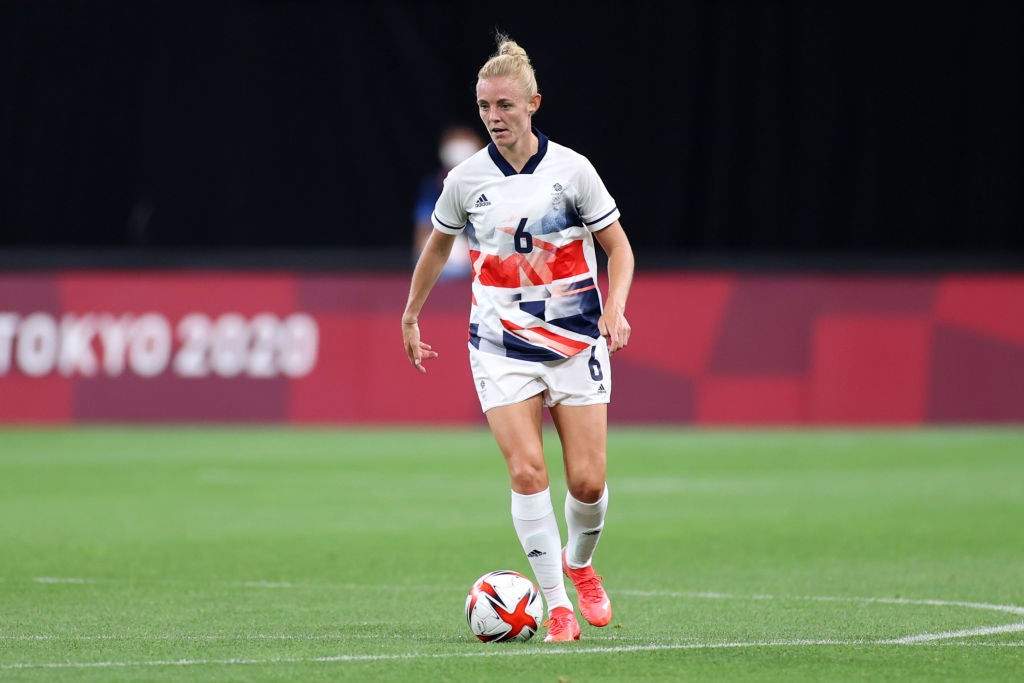 Simone Biles: How many medals has Team USA gymnast won?
Simone Biles already arrived at the Tokyo Olympics as one of the most successful and dominant athletes of her generation – and the 24-year-old American gymnast has the chance to create even more history at these 2020 Games.
Biles, who is aiming to win an unprecedented six gold medals in Tokyo, takes to the floor alongside her world champion USA team in the women's artistic gymnastic team event final on Tuesday, where she will have the chance to get off the mark at her second Olympics.
But how many medals does she have already?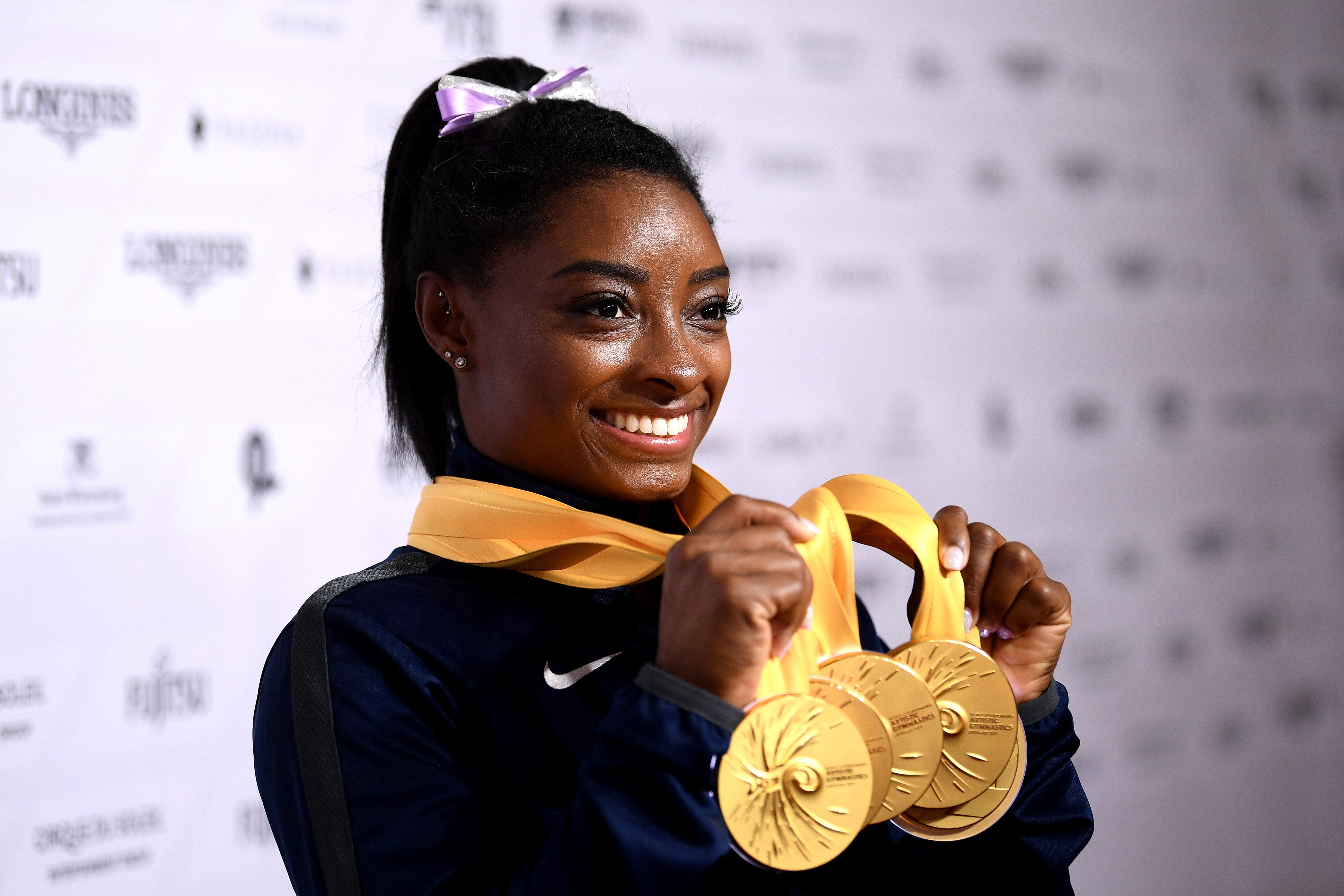 How many medals has Simone Biles won?
The American has the chance to create even more gymnastics history at the Olympic Games in Tokyo
Tokyo 2020: When is Simone Biles competing at Olympics today?
It's almost time for Simone Biles and the women's gymnastics finals. How many of the six golds on offer will she win? Worth checking out the times that the world's greatest gymnast will be in action for.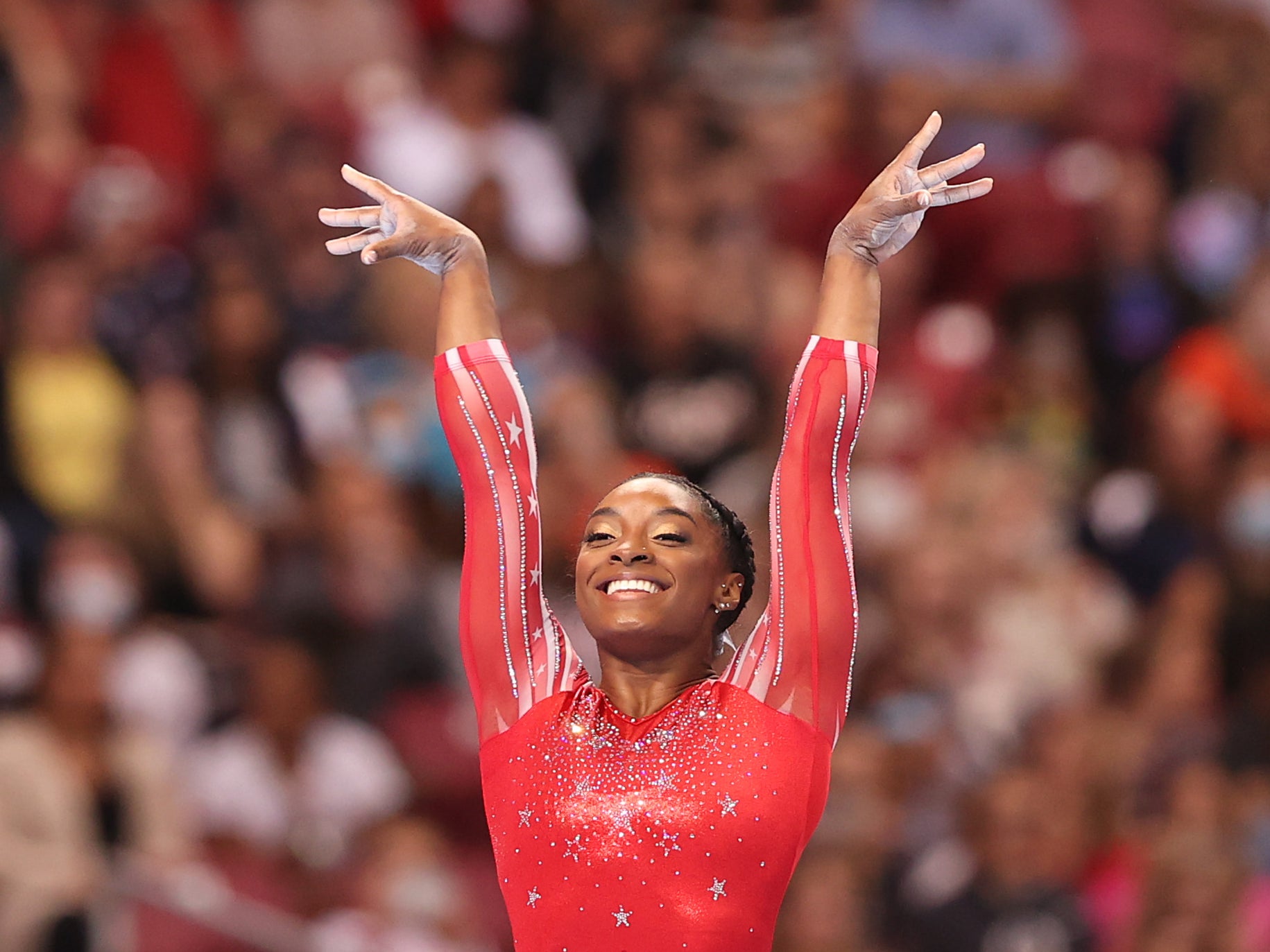 When is Simone Biles competing at Tokyo 2020 today?
Simone Biles: When is the gymnast competing at Tokyo Olympics today?
Team GB starting XI for Canada clash
Here is Team GB's starting line-up for their final group game against Canada. The Brits have already qualified for the quarter-finals but will want to make it three wins from three.
Kick-off is at 12pm BST.
Canada vs Great Britain team news
The third and final group stage match for Great Britain in the women's football kicks off in around 45 minutes. Team GB are already through to the last eight, but a point or more here confirms top spot in the group – and would mean they face Australia in the quarter-finals. If they finish second, it will be Brazil or Netherlands, barring any shocks in the final matches of the day.
Here are the confirmed line-ups:
Canada XI – Labbe; Buchanan, Quinn, Rose, Riviere, Leon, Lawrence, Viens, Gilles, Beckie, Schmidt
Great Britain XI – Roebuck; Bronze, Williamson, Stokes, Bright, Ingle, Weir, Daly, Scott, Stanway, Parris
Argentina shock South Africa in rugby sevens
A remarkable match in the rugby sevens has just seen Argentina stun South Africa 19-14 to reach the semi-finals of the Olympic Games.
The Argentines were 7-0 down when Gastón Revol received a red card in the first half.
But they fought back superbly and against the odds clinched victory in thrilling fashion and will now play Fiji or Australia for a place in the final.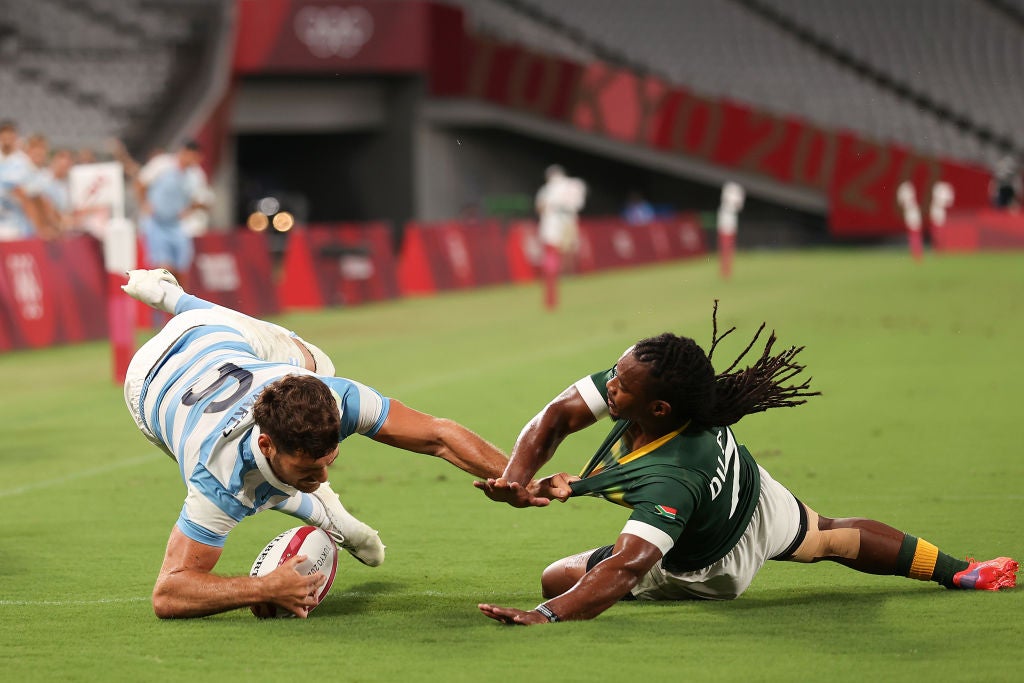 Chinese diplomats furious over 'shameless' photo of weightlifting gold medalist
Chinese diplomats were left furious after a photo was published of gold-medal winning weightlifter Zhihui Hou.
The embassy blasted Reuters as "ugly" and labelled the photo of Hou competing on her way to gold in the women's 49-kg weightlifting as "shameless".
A statement from the Chinese embassy of Sri Lanka read: "Among all the photos of the game, Reuters has chosen this one, which only shows how ugly they are.
"Don't put politics and ideologies above sports, and call yourself an unbiased media organisation. Shameless. Respect the spirit of Olympics."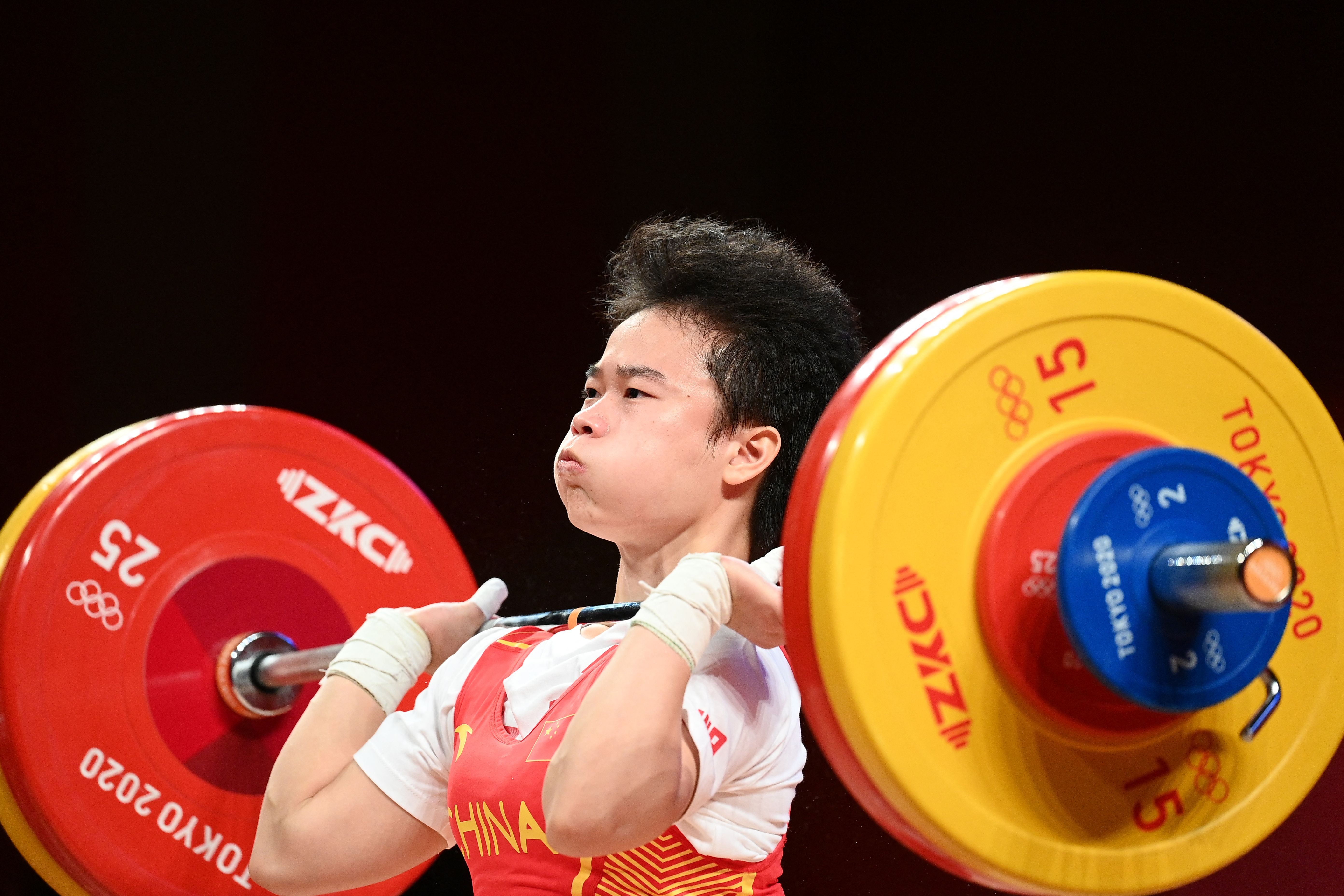 Chinese diplomats furious over 'shameless' photo of weightlifting gold medalist
Zhihui Hou took gold in the women's 49-kg weightlifting at the Tokyo International Forum
Broady stuns Hurkacz to move into third round
Great Britain's tennis hope Liam Broady has stunned Herbert Hurkacz 7-5, 3-6, 6-3 to reach the third round of the men's singles at Tokyo 2020.
What a performance from the British No. 5! He will now face Frenchman Jeremy Chardy for a place in the quarter-finals.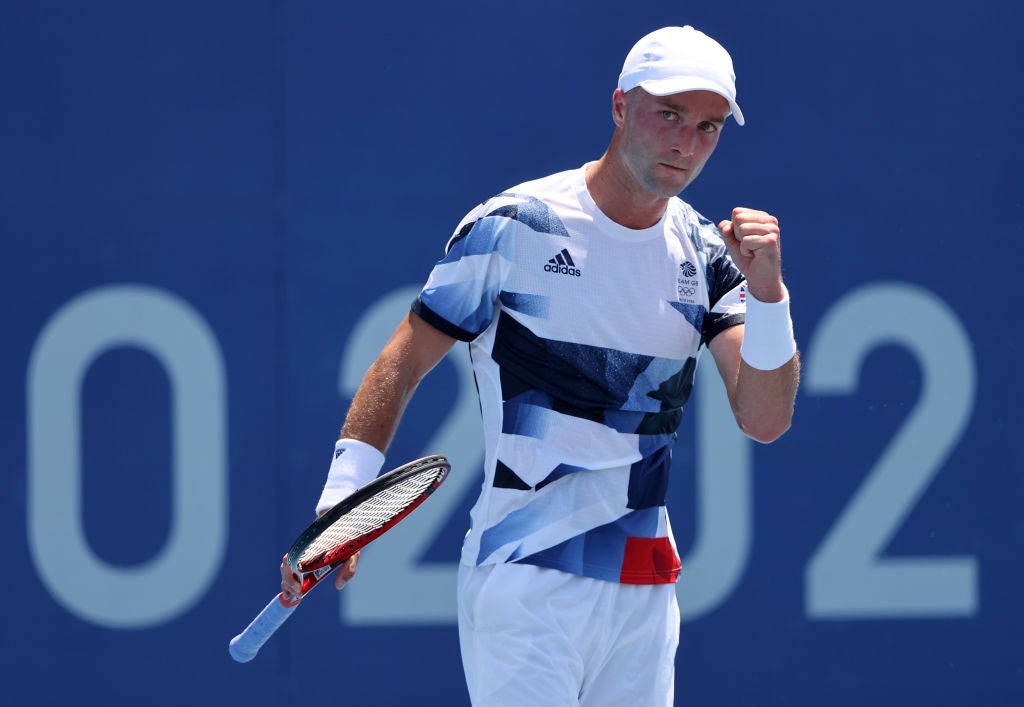 Great Britain produce sensational comeback to reach rugby sevens semi-finals
Great Britain have sensationally fought back from 21-0 down to beat the USA 26-21 and reach the semi-finals at Tokyo 2020.
The British side lost captain Tom Mitchell in first few minutes of the match through injury and paid the price straight away as they conceded three quick tries.
But a try of their own at the end of the first half saw GB reduce the gap to 21-7 at the break.
And a wonderful recovery in the second half saw them score three tries against a USA team who were temporarily reduced to six men due to a yellow card.
The GB outfit held on to clinch victory in a thrilling encounter and move into the last four.
Final score: Great Britain 26-21 USA
Walkden's gold hopes disappear in three wild seconds as taekwondo curse goes on
The semi-final is paused with there three seconds left on the clock. Top seed Bianca Walkden has a two-point lead over her opponent, the Korean fifth seed Lee Dabin. There are various way to earn points in taekwondo, but in the dying embers of a contest split by only two points it usually boils down to a body kick to draw and force sudden death, or a head kick to win.
The referee, Jamaica's highly poised Conrad Jenkins, drops his arm to resume. Lee comes forward and Walkden kicks to cancel the move. Two seconds. As they land back on their feet, Walkden kicks to the body while Lee simultaneously throws her left leg as high as she can. One second. Walkden sees Lee's foot coming but she's off balance and now it's too late, connecting with the side of her head guard with enough force to awaken its electronic sensor. A blue light flashes. Time up.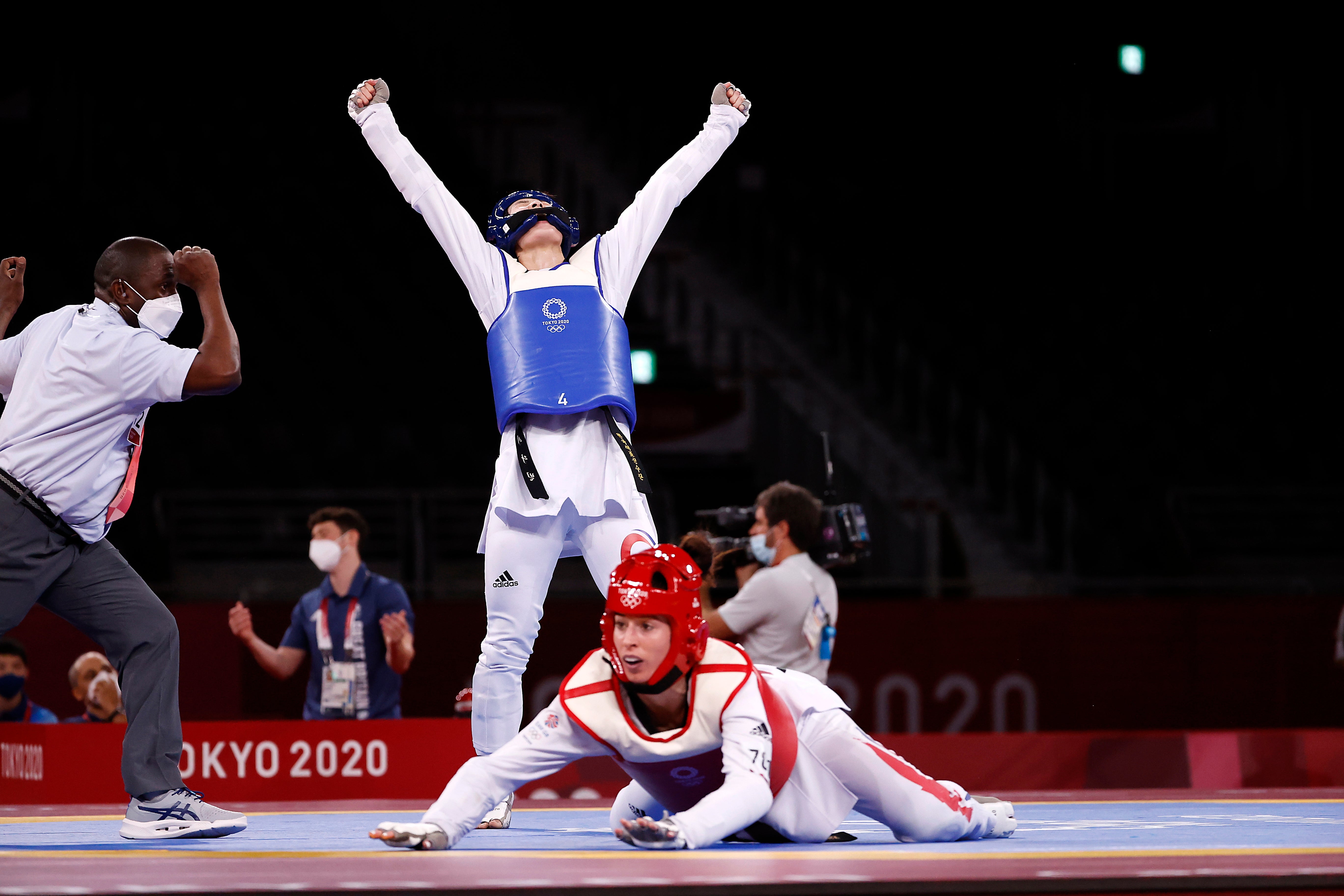 Bianca Walkden's hopes of Olympic gold disappear in three wild seconds
Time and again British fighters have had one hand on an Olympic taekwondo medal in Tokyo only for it to change colour in their grasp
Source: Read Full Article