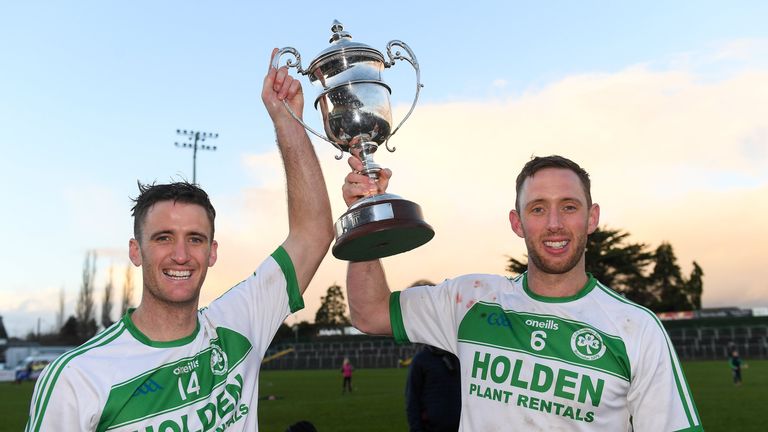 Ballyhale Shamrocks star Colin Fennelly hailed the importance of family within the club following their Leinster triumph.
Ballyhale's latest provincial triumph saw new stars come to the fore. Just seven of the side that won the All-Ireland title in 2015 remain, but there's no air of unfamiliarity about the surnames when glancing down the team-sheet. Reid, Shefflin, Fennelly. For a small community, the hurling club is a family affair.
"We're a very small parish," commented intercounty star Fennelly. "I suppose it's huge now with the city teams, the population they have, but Tommy Shefflin said it there in training on Friday night, 'You can't beat breeding'. And we have the breeding. You have the Shefflins, you have the Reids, you have the Fennellys, it's all just passing through. Our fathers did exactly what we did. And we're nearly in competition with them."
Ballyhale Shamrocks 2-21 0-11 Ballyboden St Enda's
The full-forward knows that while some of the marquee names are driving the side, they wouldn't be where they are without the younger stars.
"Young lads are coming up and pushing for places and they're earning the places.
"We knew they had the potential two years ago. They weren't bringing it on but with Henry (Shefflin) over us this year he's made a massive difference, to be fair. He's able to bring them on.
"Eoin Cody wasn't on the team at the start of the year and now he's a crucial man. There's a few lads on the bench, you see in training, and you're wondering 'how are these lads not playing?' But the young lads, their potential is massive so it is. Hopefully winning games like this will stand to them in the future."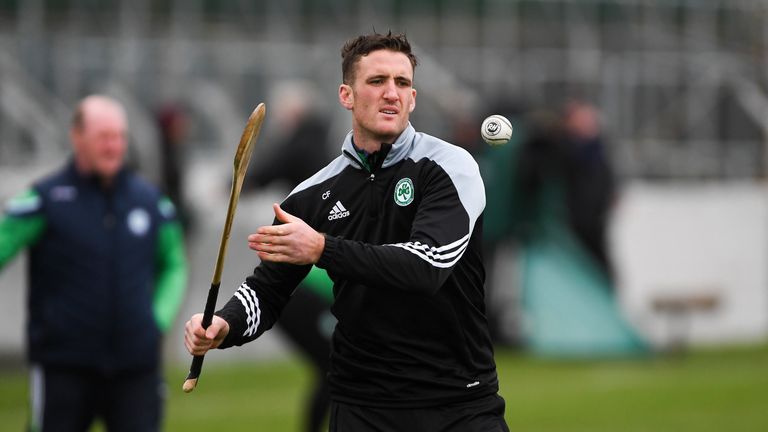 "In every single game there's probably been a different top scorer."
Fennelly
Fennelly bagged 4-4 against Naomh Éanna in the semi-final, but it was Adrian Mullen who led the scoring charge in the win over Ballyboden with 2-1, showing that this side boasts weapons all over the field.
"It's absolutely massive," he added. "In every single game there's probably been a different top scorer. You had Eoin Cody in the county final I think. He scored one-something. You had Adrian there today (Sunday) and you'd have TJ (Reid) then in a lot of games. It's just amazing, it's brilliant that we have that. We have the youth and the older lads, we all combine. We shout each other on. That's a massive part of the game so it is."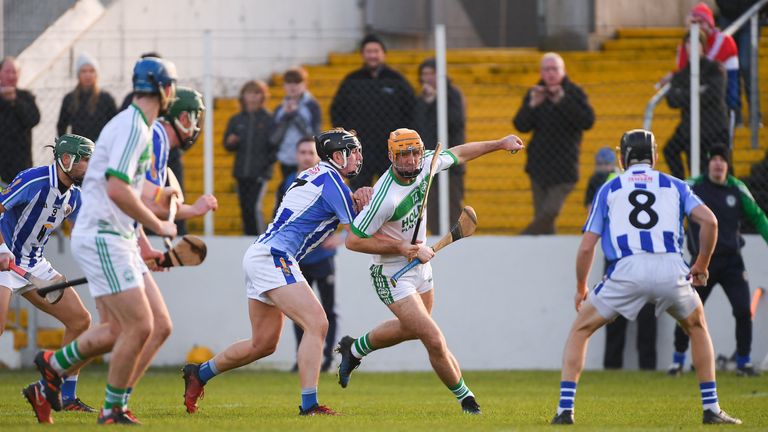 For Fennelly, Sunday's game was a bit of a culture shock, as the second half was played in monsoon-like conditions.
"Between the Lebanon (with the Defence Forces) and Sydney (for the World Geese Trophy), I actually don't think I played in the rain yet this year," he laughed. "So it was a fair bit of a shock, especially in at full-forward, if you're not getting ball inside you will get cold pretty quick. To be fair to the lads in the second half they got on the ball and we got a few scores.
"Luckily enough the 15 lads on the field stood up to it and we kept going and kept fighting for every single ball. That was the difference I suppose. We were waiting to break through, the first-half was touch and go, the second-half we really came together as a team and we broke through thank God."
This team are now looking ahead to the All-Ireland campaign, as they are just two wins away from claiming the Tommy Moore Cup for a record seventh time.
"I've been talking to lads already and they're saying, 'Ballygunner next', straight away they're thinking about it," commented the 2014 All-Star. "They're a massive team, they've been knocking on the door the last few years so it will be a massive game. We'll be keeping in touch over Christmas and then as soon as that is over it will be hell for leather and you'll be looking forward to an All-Ireland semi-final which is exactly what you want."
Make sure to keep up with all the latest GAA news and analysis via skysports.com, the Sky Sports mobile app and @SkySportsGAA on Twitter.
The Sky Sports mobile app will keep you up to date with the latest news from Gaelic games – here's how to receive the alerts you want.
Source: Read Full Article