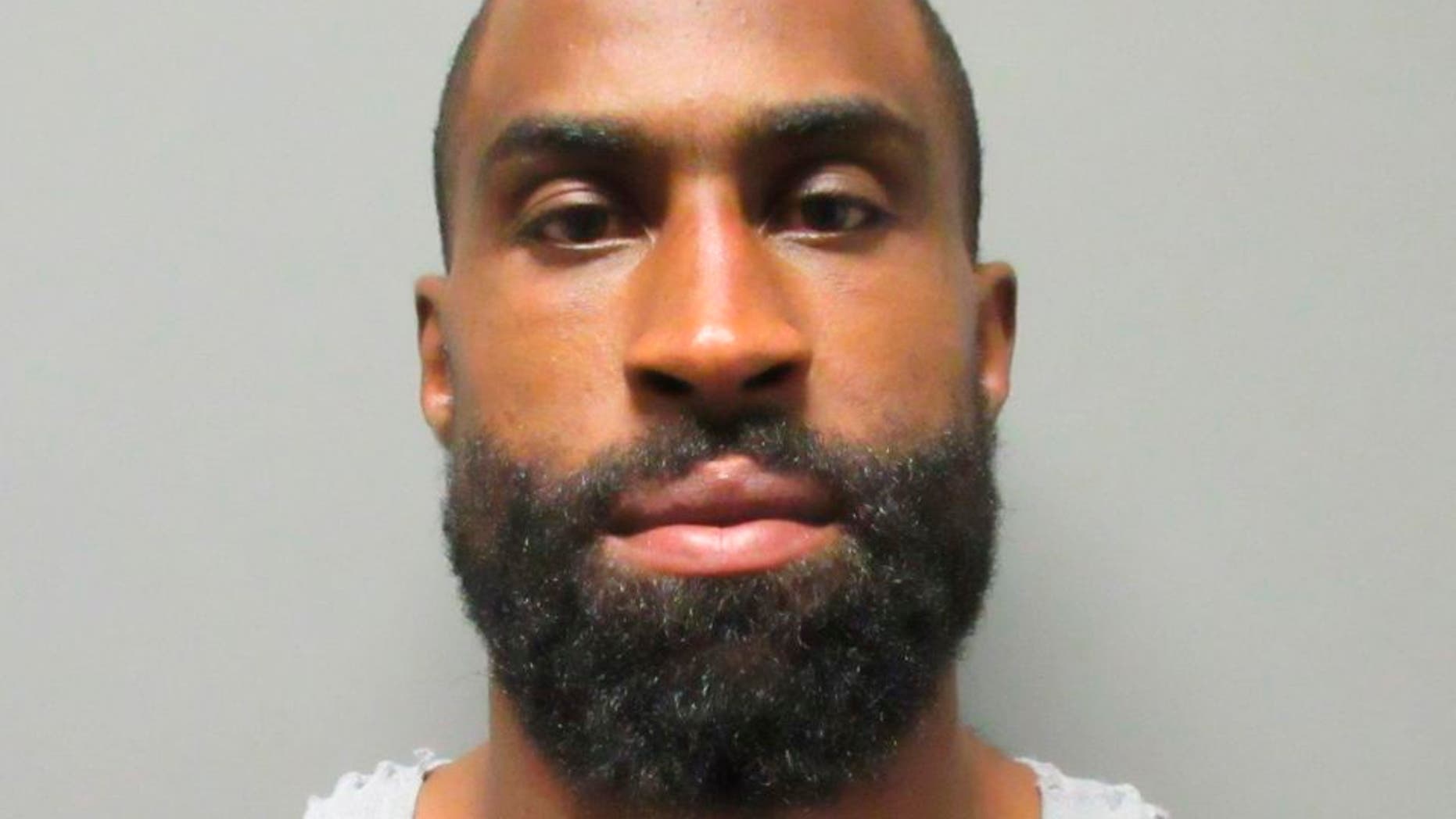 Brandon Browner was arrested in July for allegedly breaking into the Southern California home of his ex-girlfriend and threatening to kill her. 
(La Verne Police Department)
A former NFL player for the New England Patriots and Seattle Seahawks was sentenced Tuesday to eight years in prison after pleading no contest to charges of attempted murder, prosecutors said.
Brandon Browner, an original member of Seattle's "Legion of Boom" defensive unit, was arrested July 8 for allegedly breaking into his ex-girlfriend's home near Los Angeles and threatening to kill her, TMZ reported. Police said the woman had obtained a restraining order against him.
SUPER BOWL CHAMPION ARRESTED AFTER KIDNAPPING WOMAN AND HOLDING HER AGAINST HER WILL, POLICE SAY
Police said Browner prevented the woman from leaving, dragged her, and attempted to smother her in a car while her two children were present. Browner reportedly then fled the residence with the woman's $20,000 Rolex watch.
Per Browner's plea of no contest on the attempted murder charge, prosecutors dropped other charges – including two counts of child endangerment, TMZ reported.
Browner played for Oregon State University before joining the NFL. He was with the Seahawks during their Super Bowl win in February 2014 and was signed to Patriots later that year.
The Associated Press contributed to this report.
Source: Read Full Article