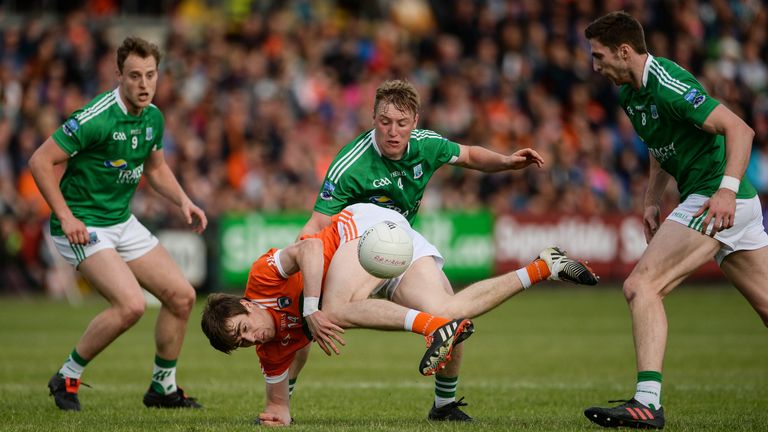 Fermanagh footballer Cian McManus says that should provincial championships be scrapped in any restructure, they don't want to go down as the only Ulster county to not win a title.
With the prospect of a B championship on the horizon, the debate has been ongoing as to the merits of a tiered system. It has divided opinion amongst those in counties who would be downgraded to a second tier, with appetite still high for the provincial championships.
Fermanagh are a side who have been trading between Divisions 2 and 3 in recent years, and would be close to the potential cut-off line.
"Seeing as we were in an Ulster final and we upset a big top-six team (Monaghan), I think it would take away from the underdogs," McManus said of a restructure. "You had the likes of Carlow and Laois this year too, another couple of big upsets. I think the provincial part of it is key, as long as the provincial [championship] is around and hopefully Fermanagh can some day win one.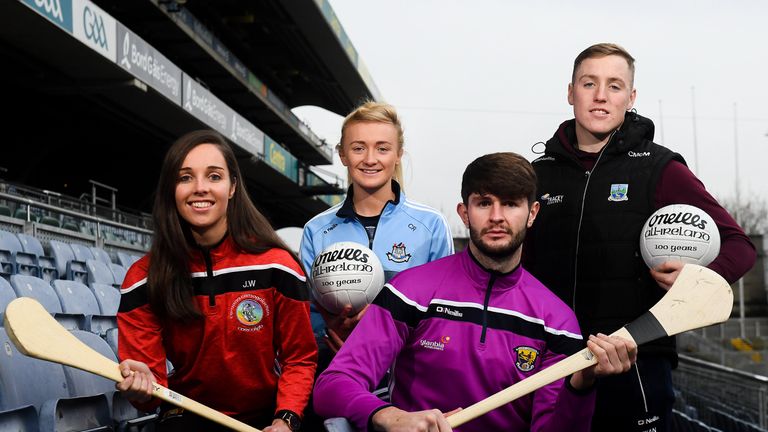 "It's going to be interesting to see what Congress do on it. They have to listen to players from all around the country as well, it's not just the big teams, it's the smaller teams as well and the middle teams."
Fermanagh are the only Ulster county not to win the provincial title, lost six finals. McManus is reluctant to see the current structure scrapped as that would cement such an unwanted record.
"It would be at the back of your mind I suppose. You want to win medals when you're playing football. You want to go out on the big days and win trophies. That would be always at the back of your mind, if you never won one, going down as the only Ulster county that never won an Ulster Championship."
Their latest attempt to secure the Anglo-Celt Cup was a credible one, as they beat Armagh and Monaghan en route to the decider, which they lost against Donegal. McManus acknowledged the pressure of going for the county's first ever title may have been telling.
"It was a big occasion," he reflected. "I suppose it probably kind of got to us, and Donegal were there [before] and had been there a couple of years and at underage they had always been winning. They just set the tone, we conceded two goals and after that it was an uphill battle.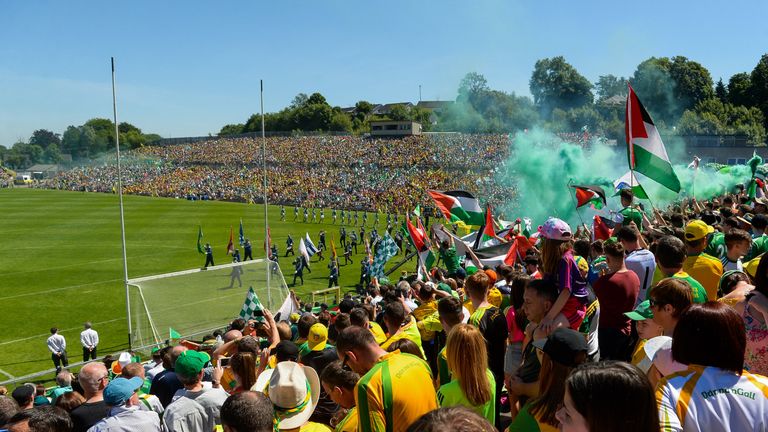 "Donegal were very impressive. We kind of underestimated them let them play and they played all round us. They proved themselves to be a good team all year.
"Some people might think it's Michael Murphy or Paddy McBrearty or a couple of others.. Leo McLoone and that. All round they are very good footballers. People have this stigma that Donegal are negative but they are as skilful footballers as I have come across anyway.
"You have to take it (the final) as another match. And hopefully if we get another chance this year or any other year or any other Fermanagh team that gets to it hopefully that won't play on their minds too much and inevitably some day we will cross the line.
"If you're ever going to win an Ulster Championship, you're going to have to beat at least two of the big teams."
For a small county like Fermanagh, they're doing their level best to punch above their wight and mix it with the big guns.
"A lot of people wouldn't realise, Fermanagh would probably have one of the smallest playing populations of all 32 counties in Ireland," McManus explained. "You're up against it.
"We've a pitch and we've footballs and we've a good management team. We've a gym and that. Everything could be improved, it could always be improved. You're never going to have the same resources as Dublin or Kerry, the financial backing they have. We're proud of what we have."
Make sure to keep up with all the latest GAA news and analysis via skysports.com, the Sky Sports mobile app and @SkySportsGAA on Twitter.
The Sky Sports mobile app will keep you up to date with the latest news from Gaelic games – here's how to receive the alerts you want.
Source: Read Full Article