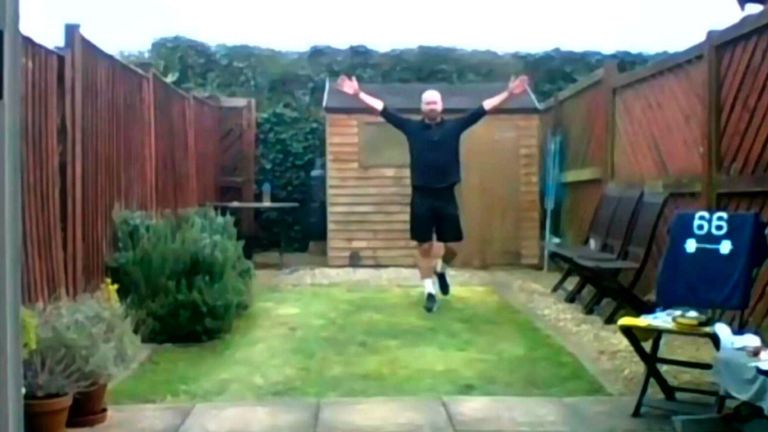 Former professional javelin thrower James Campbell spent his 32nd birthday running a marathon in his garden.
Faced with the prospect of being stuck at home as a result of the coronavirus pandemic, on his birthday, Campbell promised Twitter he would run a marathon if his post received 10,000 retweets.
On Wednesday, he took on the challenge performing six-metre (20-foot) shuttles from one end of his small garden to the other.
By the time Campbell completed the marathon in just over five hours, he had raised more than £18,000 for the Association of NHS Charities to help battle COVID-19, towards a target of £26,200.
Everyone who retweeted, everyone who's been so supportive & donated, I'm blown away by the response & can't thank you enough. Can't believe the amount of money raised! Over £20k so far. Please keep donating for our NHS! [email protected] @JustGiving @VincoSport https://t.co/NxEDEi34pA pic.twitter.com/y7RYJCXfSN
The effort, labelled the #6metregardenmarathon, was live-streamed with former England football great Sir Geoff Hurst among the viewers.
Neighbours poked their heads over the backyard fence to give Campbell encouragement.
Campbell ran across a patch of grass, some stones and a small patio in 20-foot stretches.
Source: Read Full Article