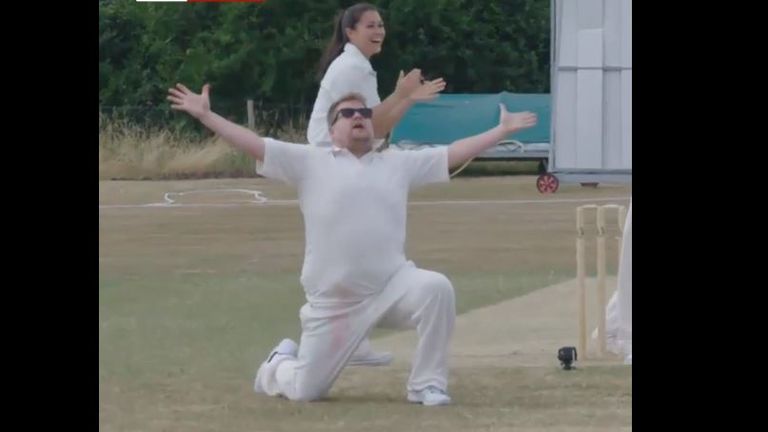 James Anderson maybe England's leading Test wicket-taker of all time but even he couldn't spot James Corden's magic ball in the League of their Own Christmas special!
Anderson – who has a Test-best of 81 for England and is nicknamed the Burnley Lara for his exploits at No 11 – was no match for the wily comedian and, to cap an infamous dismissal, was caught at slip by fellow Lancastrian Andrew Flintoff after inside-edging the ball into his leg!
Click on the video above to see Corden, complete with run-up (vaguely) reminiscent of Graham Dilley in his pomp before swapping to spin, in creases after knocking the left-hander over before being swamped by team-mates.
"I cannot believe what I've just seen," exclaimed Sky Sports Cricket's David Gower, as Corden got down on bended knee to celebrate in true Flintoff style!
All hail the new king of swing!
Don't forget to watch 'A League of their Own' Christmas Party on Sky One and NowTV at 9pm on Thursday.
Source: Read Full Article