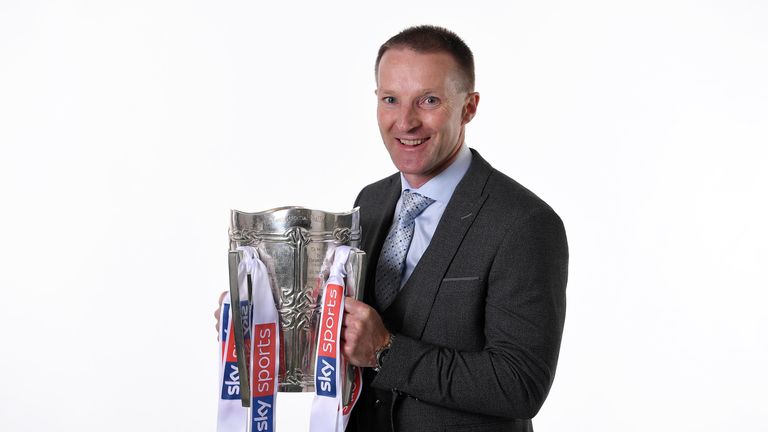 Sky Sports analyst Jamesie O'Connor looks at the state of play in the Leinster Hurling Championship ahead of Wexford's trip to Galway on Sunday.
Off the back of last year, there's been an assumption that teams must win their home games. There was just one away victory in the entire 2018 Munster Championship. However, this season it's been turned on its head, with three of the four games in Munster thus far being won by the away side.
Sometimes the importance of home advantage can be overplayed.
But nonetheless, Sunday's trip to Pearse Stadium is a tricky assignment for Wexford.
Galway don't want to be messing around. They're going out to make it two from two, with four points on the board.
If they want to prove they're All-Ireland contenders, they need to be laying down a marker. Particularly given that they must go to Nowlan Park and Parnell Park in their final two games in Leinster.
Dublin have shown they're going to be competitive and hard to break down in Donnycarney.
The Tribesmen are heading to both of those places without Joe Canning. We all know the loss that he's going to be.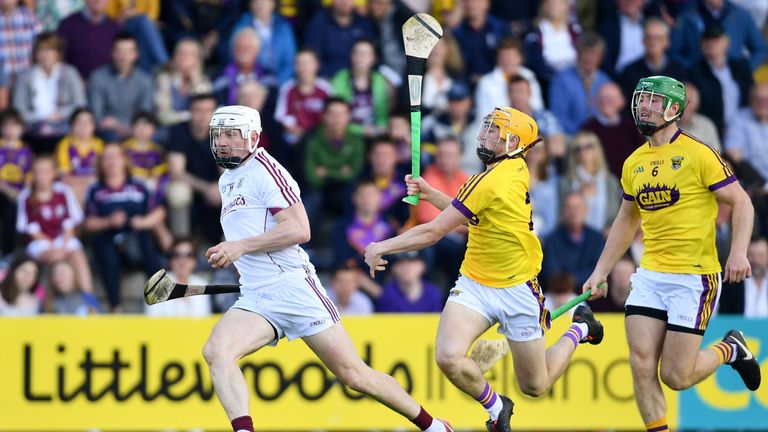 In a way, Sunday afternoon is a perfect match for Galway. This is a game they'll target, this is a game they're going to say, 'we've got to be ready for'. Micheál Donoghue and Co also had the opportunity to get a good look at the Model County.
Galway will be fresh, rested and ready.
They've pretty much had Wexford's number since Davy Fitzgerald came on board, winning four of the last five encounters and crucially the two championship meetings in that period.
By and large, they've figured out how to play and beat Wexford. But knowing how to do it, and actually going out to do it are two different things.
The Yellowbellies will feel Galway are a far less formidable proposition without Canning.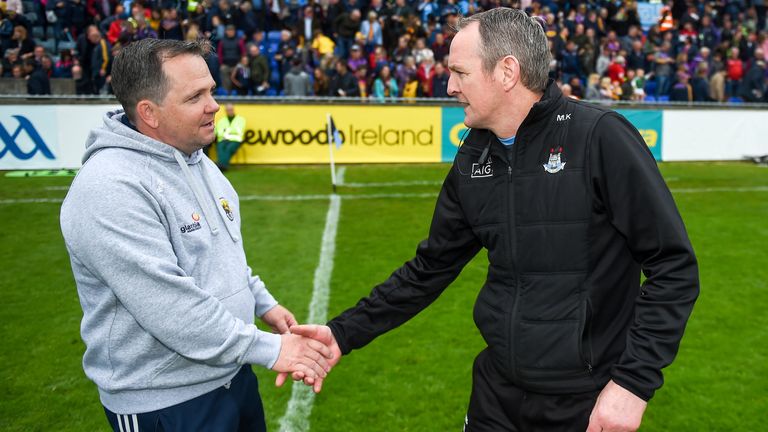 But in Salthill, I think Galway will be up for it big time. I don't see the Tribesmen losing there – they boast too many good players, too much firepower and they can score enough to win the game.
Wexford won't score goals as easily as they did last weekend.
This isn't a gimme for Galway, but I think they'll be ready for it, I think they'll be right and I think they'll win.
Dublin are still alive
Last Sunday, Dublin were five points up against Wexford, and you thought they'd really kick on
Credit to Wexford for turning the deficit around, but the Sky Blues will be the happier given the circumstances, having trailed by three points in the dying embers of the game.
Dublin's season was hanging by a thread if they didn't get something out of Sunday's match. Sometimes, the manner of it is more important. They really had to dig deep.
If you take the two dressing rooms, there was probably greater disappointment in the Wexford dressing room that they didn't see it out.
Everything will be to play for heading into the last weekend. That's what we were all hoping for.
Can Carlow finish with a flourish?
The draw between Dublin and Wexford (Carlow's two remaining opponents) means both of those sides could be looking to build up a significant scoring difference in the table.
Leinster Hurling Championship table
This now becomes an issue for Carlow. They need to make sure that they're as well prepared as they can be. On the evidence so far, that's the challenge for the teams coming up from the Joe McDonagh Cup.
There simply aren't any easy matches. The schedule is so condensed and you don't get time to lick your wounds. You have to reset and go again.
It's up to Colm Bonnar and Carlow to make sure they're not cannon-fodder for anybody. They're playing for their own pride. They're going to be as competitive and as hard to break down as they possibly can.
Colm Bonnar and his players will know there's nothing easy. I think they'll prepare and perform accordingly.
Source: Read Full Article