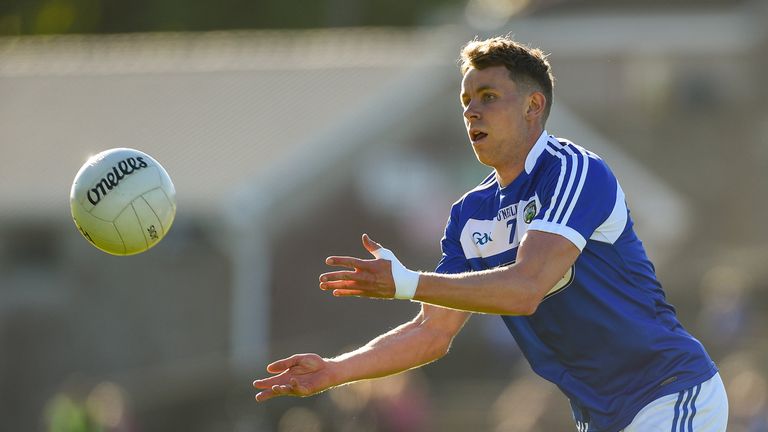 Laois football captain Stephen Attride has a busy few weeks ahead of him – his county is in a battle for promotion to Allianz League Division 2 while his Knockbeg College side play the Masita McGirr Cup final at the end of the month.
It's a hectic time but he welcomes the craziness of it all. Last year, he had some time looking on from the sidelines and that's not where he wants to be anytime soon.
In the midst of that spell, the talented Killeshin man missed the Leinster final after he suffered a double fracture to his skull in the dying minutes of Laois' semi-final win over Carlow in Croke Park.
Attride picked up the injury deep into stoppage time when, typically, he thrust himself bravely on a breaking ball to deny a Carlow attack.
While he won the ball, his head accidentally collided with the leg of Carlow player Ciaran Moran.
The Laois skipper was knocked out and instantly treated by the Laois medical team before being taken from the field on a stretcher. The game was held up for a number of minutes before the O'Moore County eventually held on to win 0-12 to 0-8 to book their place in the Leinster final for the first time since 2007.
He has since made a full recovery from that incident now and is busy planning ahead for a period packed with regular game time.
"It's a really busy time," he says. "But I love playing and I love the management side of it too. We have a huge amount going on with the county and the school, but it keeps everyone energised."
In the Allianz Football League Division Three table Laois stand gamely in joint-third place with just two points splitting themselves, Down, Louth and Westmeath. On Saturday they travel to O'Connor Park to play Offaly – it's a game that will tell a lot about their season.
"Yeah, you'd love to talk about a promotion battle but really there is too much football to be played before we can have that conversation," Attride stresses.
"We want to get a second successive promotion – no doubt about that – but the way this league is going you cannot get sucked into that way of thinking.
"The truth is that we have been too topsy-turvy so far, playing five games, winning three and losing two, so right now we need to just focus on Offaly, I would think."
Laois captain for the third year in a row, Attride was first handed the honour in 2017 under manager Peter Creedon and John Sugrue's decision to leave him in the role paid dividends as Laois enjoyed their best season in a number of years in 2018.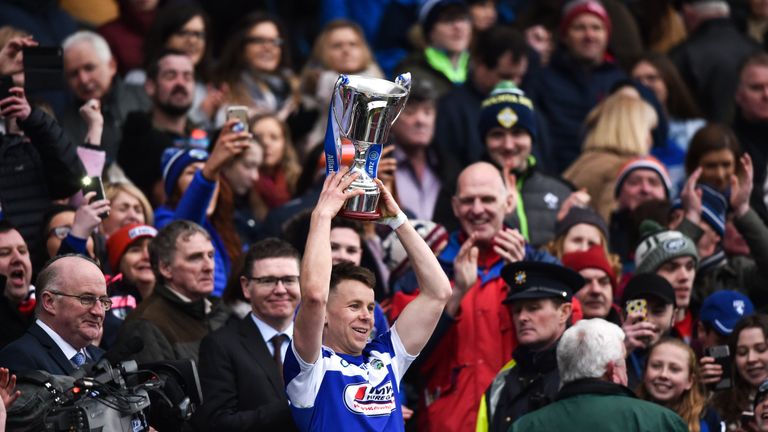 Indeed last spring, Attride became the first Laois captain since Ian Fitzgerald to climb the steps of the Hogan Stand to collect a trophy when Laois won Division 4 of the National League by defeating Carlow. He'd dearly love to repeat the trick in the coming weeks and says manager Sugrue will do all he can to help get them into the frame for second-tier football.
"John's a really good manager, he has his head screwed on and the players give everything for him," the captain acknowledges.
But if the challenge of climbing the league tables isn't enough, Attride also has a Masita GAA All-Ireland Post Primary decider to look forward to at the end of March.
His side have taken a long and complex route to reach the McGirr Cup final, but they are finally in the last two following a great win over Killorglin in the semi-final, having navigated a successful but taxing Leinster campaign before that.
A Physical Education and Science teacher at Knockbeg College, the fast-moving defender says his school team has really earned its final appearance and has improved with every game.
"We started off in the South Leinster series and went all the way in that. We got into a Leinster final, beating Colaiste Eoin but before that we had games against St Peter's (twice), Good Counsel, Naas CBS, Newbridge and Maris Athlone," he recalled.
"We had three players sent off in our first game against St Peter's and I guess the lesson we learned from that was how important discipline is.
"But I could not ask any more of the lads – they have played their hearts out for us in every single game."
An Ian Shanahan second-half goal proved crucial in the McGirr Cup semi-final when Knockbeg College defeated Killorgan at the University of Limerick last weekend.
While Shanahan's goal was the difference in the end, it was a complete team performance and also something of a tactical masterclass from Attride and his fellow mentor, Conor Ronan, who worked the oracle at half-time back at the drawing board.
Knockbeg had played with a strong breeze in the first half but though they scored 12 points, the concession of two goals meant they only led by a point.
So, they introduced Oisin Nolan to operate as a sweeper in the second half and his presence confused the Killorglin attack and confined them to 0-3 in the second half.
Though busy with his teaching and an intercounty roles, Attride is enjoying his foray into management and enjoys all aspects of it – from the tactical side of things to the logistical demands.
"I love it," he admits.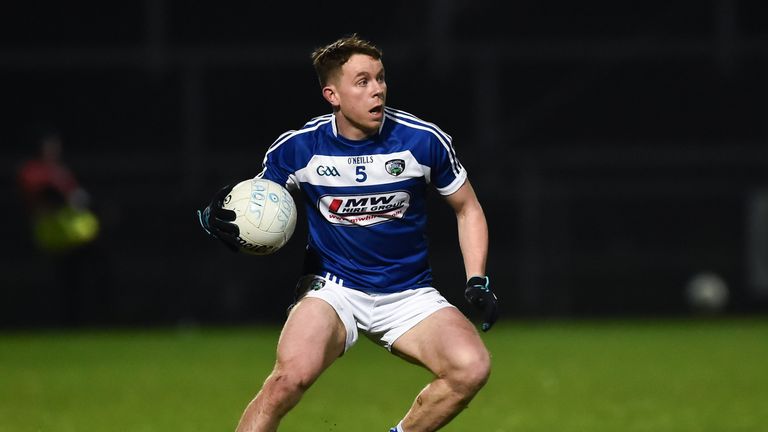 "Conor and I are lucky in that the school operates an hour-and-fifteen-minute lunch breaks on Tuesdays and Thursdays, so we use that window to train and it means we get a lot done inside school hours.
"Other teams would train before school, etc, but this is a help to us.
"We have a population of about 420 in the school and the group we have is hugely committed. There is great banter in the school with the run we are on and the lads enjoy that.
"But it's been a while coming – we won the Hogan Cup in 2005 but we have had some barren times since."
Drawing heavily from Carlow and Laois, three of the Knockbeg panel play rugby at a high level and some more are involved with hurling teams too, but Attride says the commitment towards Gaelic football in the school has been huge.
"Yes, it's mostly football that the students here play and they have given us everything.
"It's been a long road, but we have one more game to go."
Before that he has more pressing duties with Laois. But no better man to handle the variety of roles.
Source: Read Full Article