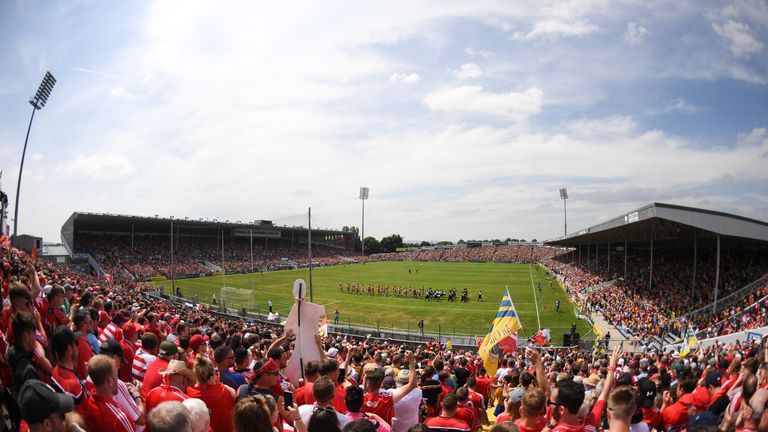 Nicky English feels Tipperary do not enjoy a major advantage while playing at Semple Stadium.
Under the new round-robin format of hurling's provincial championships, the importance of home advantage is key.
In 2018, none of the top three teams in Munster lost a game at home, and all sides will be eager to pick up maximum points in their own stadia this year.
However English, a former All-Ireland winner with Tipp as both player and manager, fears that the Premier are at a disadvantage, given how comfortable all Munster counties are with a trip to 'The Home of Hurling'.
"That's been a misconception for years that Thurles is a fortress for Tipperary," opined the Sky Sports commentator.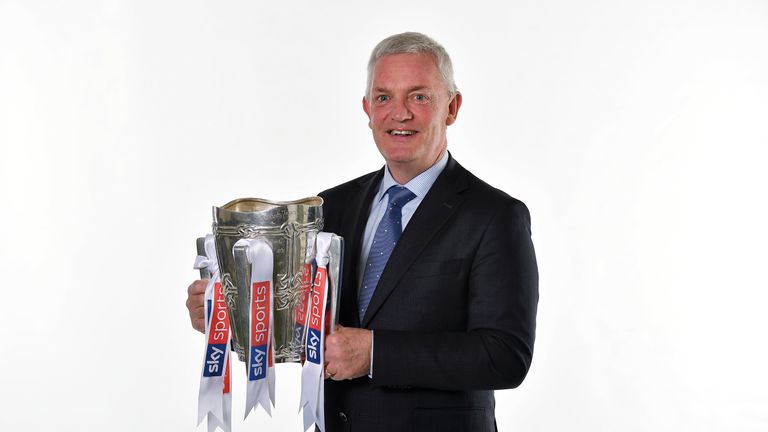 "It's very hard to create an advantage in Thurles."
English feels teams have no fear of Semple Stadium
"All the teams are so used to playing in Thurles, even going back into the 80s and 90s. We never felt Thurles was a fortress to be honest with you. We were as comfortable playing anywhere else, and everyone else is comfortable playing in Thurles. I think that has continued.
"In some ways, it's some bit of a disadvantage to Tipperary even though people think you're at home in the Munster Championship in Thurles.
"It's very hard to create an advantage in Thurles."
Nonetheless, English is backing his former side to get off to the perfect start when they travel to Páirc Uí Chaoimh for their opener on May 12:
"I think the first match this year for Tipp is absolutely crucial. The fact that it's Cork, and that they're away to Cork, takes off some of the pressure. I think if I was involved myself, I'd be as happy playing them in Cork as I would be in Thurles. I think Tipperary are well capable of beating Cork in Cork. I'd nearly expect Tipperary to win that match."
Upcoming live GAA games on Sky Sports
There are serious question-marks hanging over the Premier right now. Having won just two of their last 11 competitive games, they're in dire need of ending this woeful run of form.
"We probably learned from the league that they don't have a lot of strength and depth," continued English. "They're there or thereabouts with any of the teams, but their win-loss ratio over the last 12 months is not good.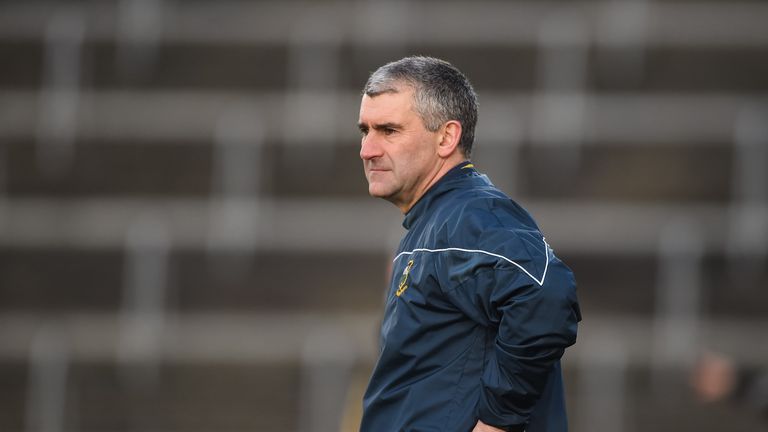 "At the same time, on a given day they're capable of putting it up to anyone.
"The new championship format is possibly seven games. Whether Tipp have the strength in depth for seven games is what I would question."
With Limerick sitting top of the hurling pile at present, English feels the Treaty remain the team to beat.
"Limerick were underestimated last year really," he said. "I think being in the [2018] league semi-final, they should have beaten Tipperary, they passed under the radar. I don't think there's anyone under the radar [now].
"I think Dublin are capable of improving their position. But as regards to who is going to be in the top three in Munster, Limerick for me are by far the best panel. At their own peer group, age, they're far ahead of the pack.
"But they have to deal with winning the All-Ireland for the first time in 45 years, that can dissipate energy which you don't actually notice until July or August. Limerick for me are deserving favourites, I think they have the best players.
Source: Read Full Article