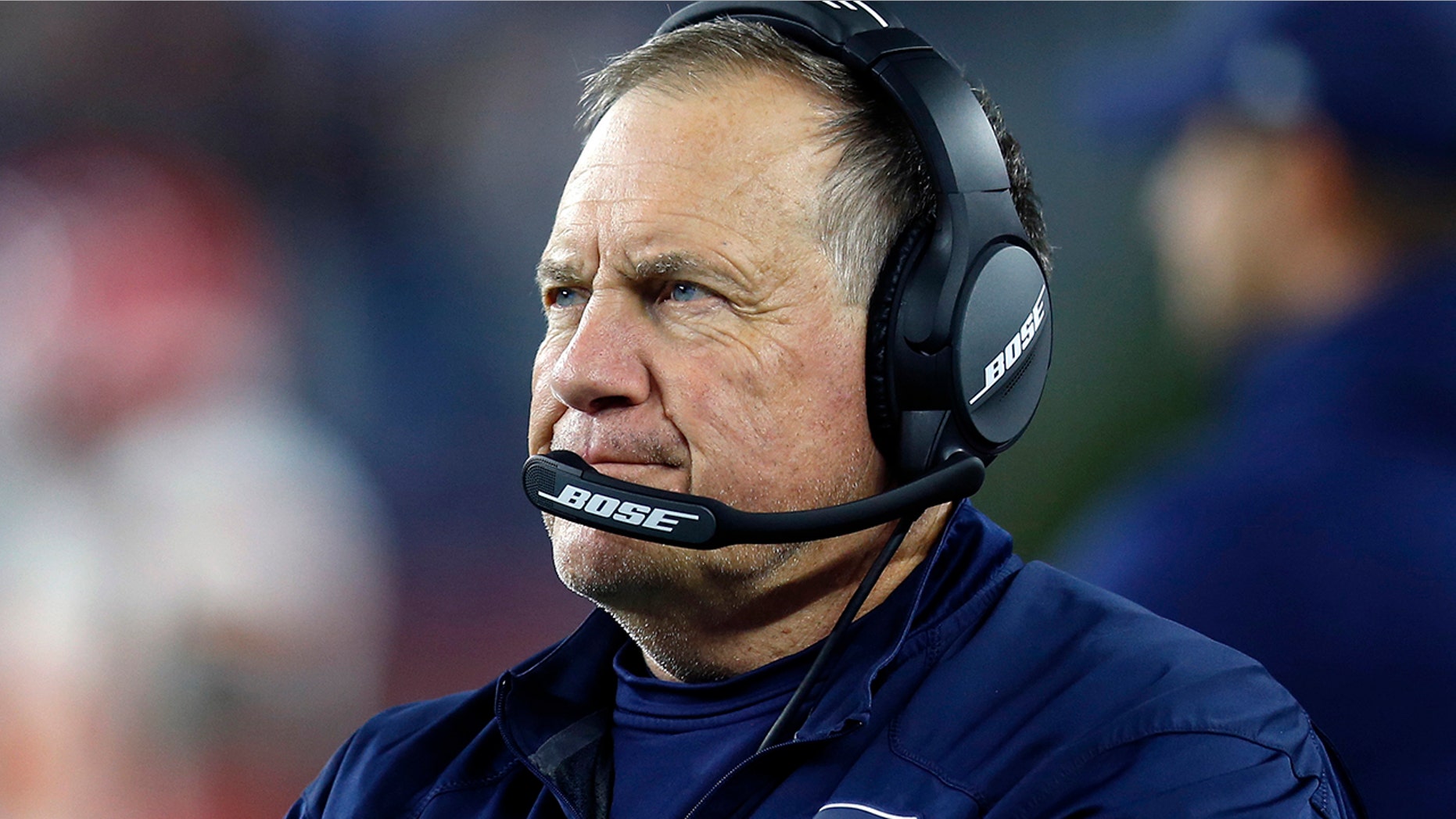 Bill Belichick was caught getting into a screaming match with a Minnesota Vikings wide receiver on Sunday.
(AP Photo/Michael Dwyer, File)
New England Patriots head coach Bill Belichick and Minnesota Vikings wide receiver Adam Thielen were caught yelling at each other during the fourth quarter of their game Sunday.
The Vikings were attempting to stage a comeback against the Patriots in the frame when Patriots defensive back Patrick Chung appeared to be injured and fell to the ground. The extra time gave the Patriots a chance to decide whether they would like to challenge a play that gave the Vikings a first down, according to the Boston Herald.
Thielen was then spotted having a verbal altercation with the five-time Super Bowl-winning coach. It appeared Belichick told the Vikings player to, "Shut the f—k up."
Thielen told reporters after the game he thought it was a "cheap" play by New England.
"I just thought the play was cheap. I wasn't directing it towards [Belichick]," he said, according to the Boston Herald. "I just thought the play was cheap. But, like I said, I let my emotions get the best of me. It's a smart football play — if you are in that situation, why not? It's not cheating. There's no rule against it, from a guy going down. I don't know if he was hurt or not. He might've been hurt. That's fine, it is what it is. Just interesting timing for a guy to go down when it's a close play."
The Patriots ended up challenging whether the Vikings got the first down, according to Boston.com. The ruling stood and cost the Patriots a timeout.
New England ended up winning the game, 24-10. The Patriots are now 9-3 on the season. The Vikings drop to 6-5-1.
Source: Read Full Article