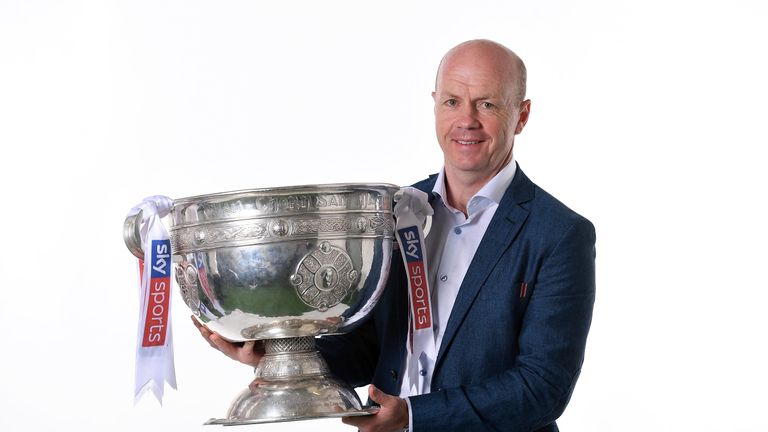 Sky Sports GAA analyst Peter Canavan reviews the weekend's Gaelic football action, which included wins for Cavan and Armagh over Monaghan and Down respectively.
Saturday was disappointing for Monaghan, but the Super 8s remains a big prize for them.
When you look at the teams that are going to be in the qualifiers, the Farney County should be well able for any of them. I would imagine that they will negotiate that path.
However, it is a difficult job for Malachy O'Rourke, there is a bit of soul-searching to be done in Monaghan. Do they have the appetite to put the head down and work hard? Are the legs there to do that? Is the heart there to do that?
If he can get the right answer from them, and if they get all their injured players back, then Monaghan could still take a bit of beating. Difficult as it may seem at the minute, yes they're more than capable of getting back. They have the right men over them to guide them through that.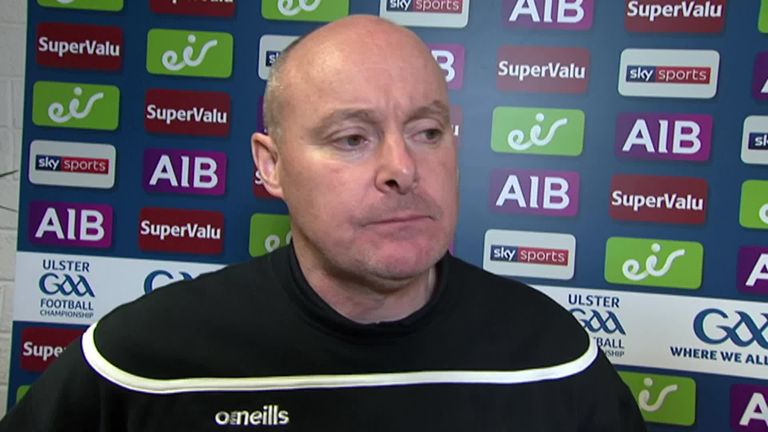 We expected that Cavan would come out, all guns blazing. Given the amount of times they have suffered at the hands of Monaghan in recent years, you expected a big response in terms of intensity and their hunger.
That was complemented by a team that was well-coached and well-trained. In fairness to Mickey Graham, he had them playing a style of football that was suited to how Monaghan would set up.
The width they brought to the game was striking. Any time Cavan attacked, they had at least two players hugging both side lines which left space for runners coming through. Plus, they also ensured as much as possible that they had two men up front. Dara McVeety stayed in most of the time. They alternated with a big man alongside him. At times, it was Conor Madden, other times it was Thomas Galligan, and Gearoid McKiernan.
It was a very competent performance from a Cavan team that was well drilled.
For all their underage success, the Breffni County haven't been able to get the better of Ulster's top three in recent years. They never took a victory over Donegal, Tyrone or Monaghan. From that perspective, it's a monkey off their back. They can now look forward to an Ulster semi-final with a high degree of confidence.
I think Cavan will improve. Their first-half performance was excellent. Their second half was a nervous performance in that they sat back. They didn't go at Monaghan. They didn't play with the same sense of abandon that they did in the first half. They were more conservative in their approach. But that's nearly to be expected. But I think that's something they will certainly look at moving forward.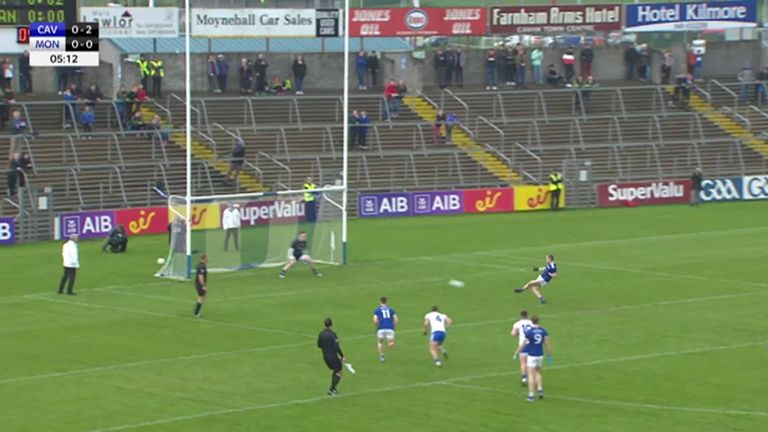 Similar to Cavan, Armagh finally managed to break their duck.
It was just a privilege to be at Sunday's game in Newry. The benefit of playing championship games in more compact grounds was clear. There was a fantastic atmosphere there that would have been lost in a bigger stadium. Both sides played some exceptional football at times.
Down, for long parts, played really well. They were well structured and very cohesive. They gave it their all. Paddy Tally got the best out of his group. There were a few players playing for Down that people knew very little about. But he had them playing really well as a team.
Armagh were been five points up with three minutes to go, and went three points down. A lesser team would have thrown the towel in. But what a response they gave in the second half of extra-time.
It was a fantastic game to be at, and the two players who stood out were the two newcomers for Armagh – Jarlath Óg Burns and Rian O'Neill – for lads making their debut they were superb.
Source: Read Full Article