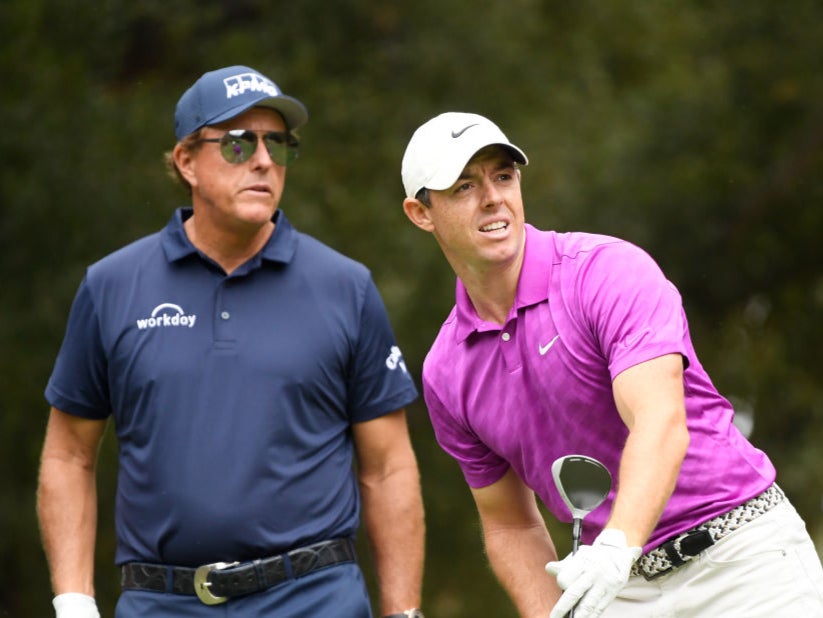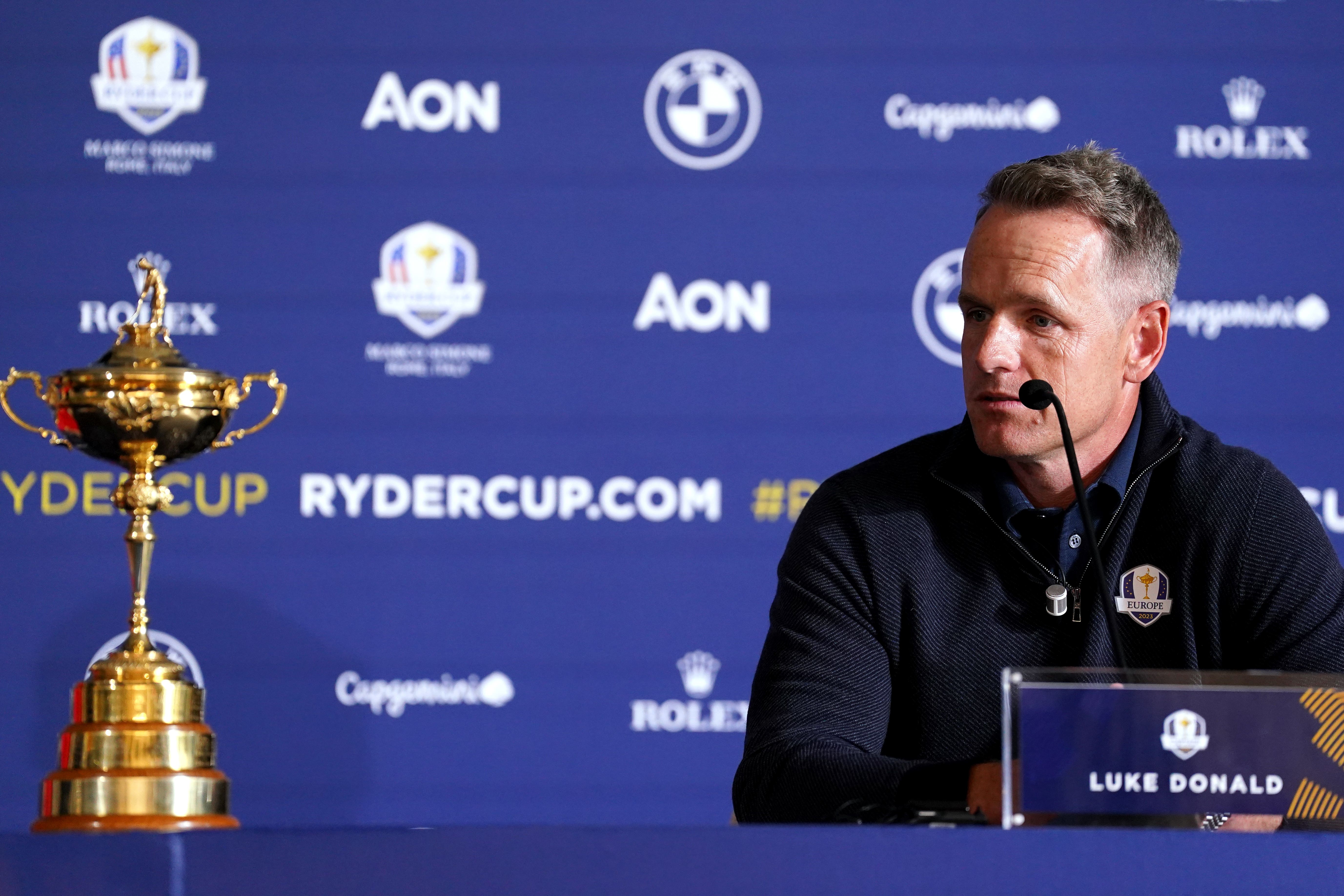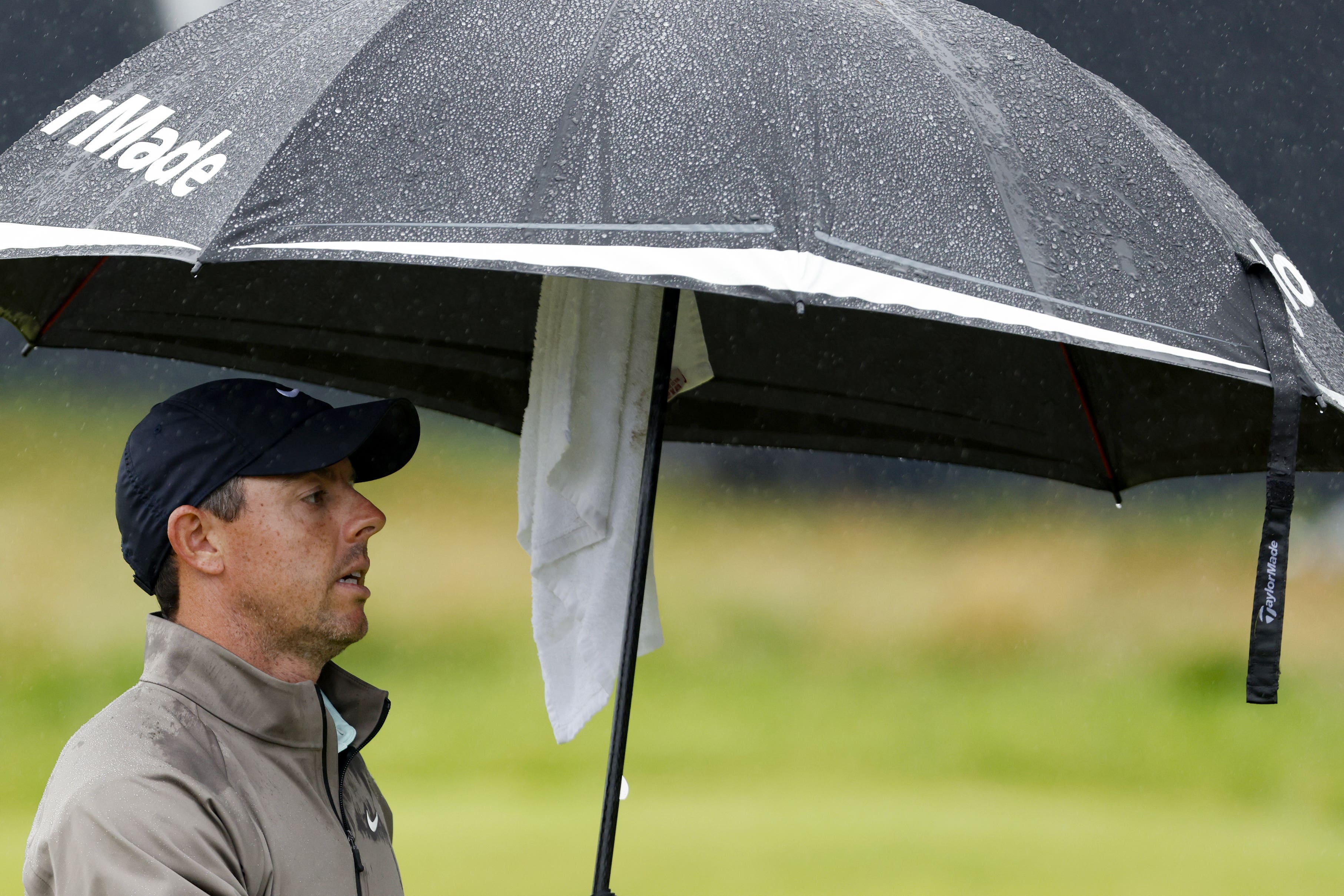 How is the team selected?
Qualification for Team USA began in March 2022, with the window closing on 20 August 2023.
The USA select the top six players on points to automatically win a spot on the team and the captain will have six wildcard picks to complete the team.
Scottie Scheffler and Wyndham Clark have already been confirmed on the team.
Team USA 2023
Confirmed
Scottie Scheffler
It's funny what a difference two years can make. Scheffler entered the 2021 Ryder Cup as a 'last man on the plane' rookie wildcard pick and comes into the 2023 edition as the first name on the list. From the USA's lowest-ranked player at Whistling Straights, he heads to Rome as their highest-ranked and possibly the best golfer on the planet. Arguably drew the short straw when put on 'Bryson babysitting duty' in Wisconsin but thrived to secure a win and a half alongside DeChambeau in the fourballs sessions before obliterating the previously unbeaten Jon Rahm 4&3 in the singles for a very impressive 2.5 points from 3 on debut. Zach Johnson will surely have pencilled Scheffler in for at least four sessions and three points this time although the one weakness in his other-worldly game remains the putter and matchplay often comes down to who is hottest with the flat-stick. If he's suddenly standing over an eight-foot putt to win the Ryder Cup on Sunday afternoon…
Wyndham Clark
Already on the team after a shock US Open win at LACC, but Clark feels like he has the game to contend for many years, even if he finishes his career with one major. Ninth in driving distance (313.7 yards) on the PGA Tour, Clark lets it rip. Ninth in total birdies made, this is another aggressive play for the United States, who could get into the heads of the Europeans. Something to be wary of though is his accuracy from the tee, sitting 150th (54.64 percent), the course set-up could negate the ceiling of one of the standout players in the sport this year.
Locks
Brian Harman
Six weeks ago, the idea of Harman being in the Ryder Cup team was preposterous but then he demolished the field at Hoylake to lift the Claret Jug and book a Ryder Cup debut at the age of 36. His game is actually well-suited to matchplay golf with a steady diet of fairways and greens combined with being one of the best putters on the PGA Tour. He gained more than 11 strokes on the field with his putter at Royal Liverpool, making a scarcely believable 58 of 59 putts within 10 feet across the week. Do that in Rome and it's hard to see how he drops a point. The deadly cool demeanour as he calmly blitzed his way to a maiden major title on Sunday also bodes incredibly well for his prospects amid the Ryder Cup cauldron. The man who hunts for sport will be taking dead aim at the Europeans and he rarely misses.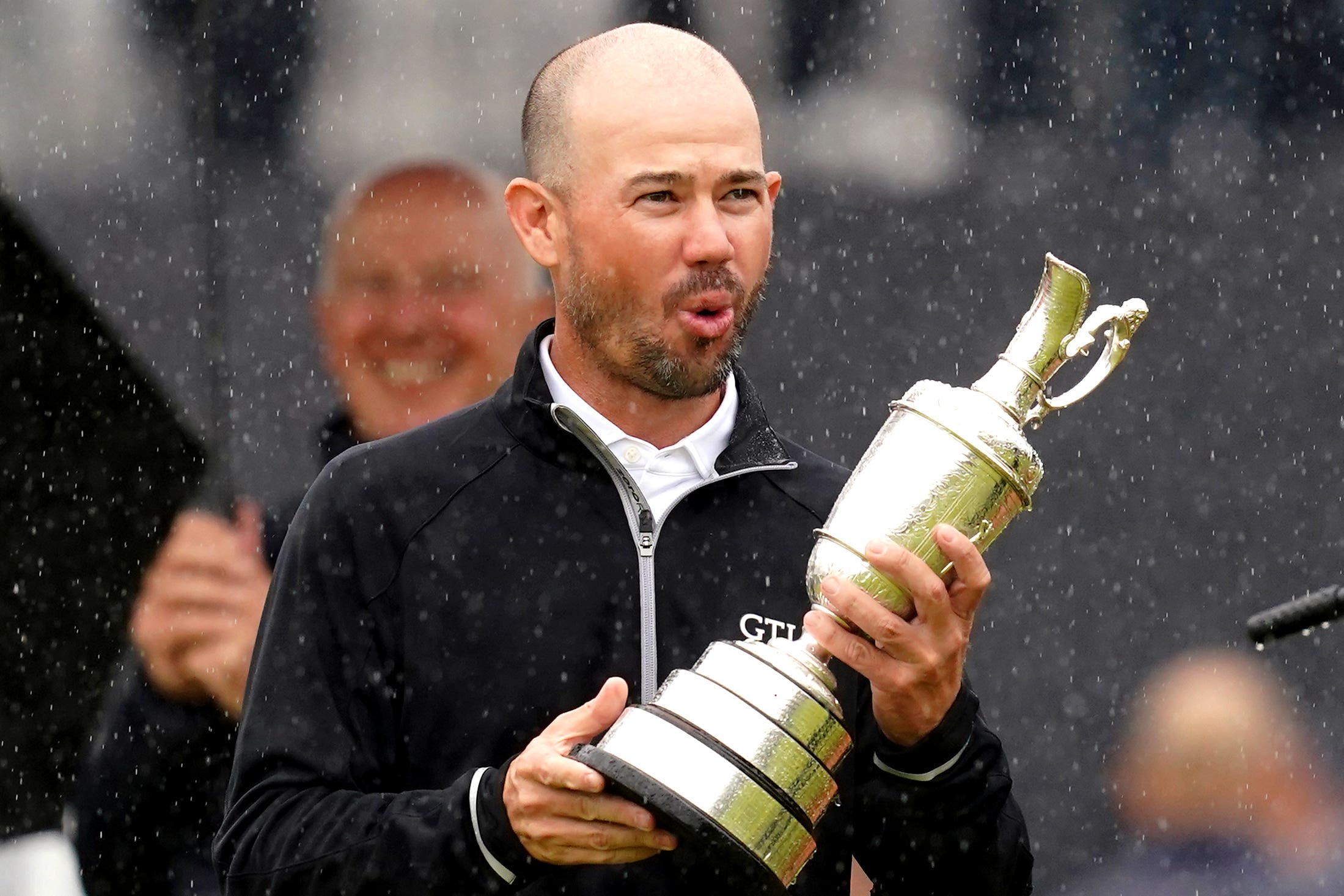 Brian Harman won the 151st Open Championship by six shots at Royal Liverpool
Brooks Koepka
Koepka is back, making it five majors this year after his PGA Championship victory. LIV Golf, no problem for Koepka, who will qualify as one of the six automatic selections. Now with a wealth of Ryder Cup experience, having featured in the last three US Ryder Cup teams, including victories in 2016 and 2021, the 33-year-old will hope to improve on his 6-5-1 record.
Xander Schauffele
Formed deadly partnerships with Patrick Cantlay and Dustin Johnson two years ago on debut and there's no reason to think the Cantlay-Schauffele dream team won't reunite this time to replicate their double fourballs success from Whistling Straights. Schauffele is the epitome of consistency, as evidenced by him remarkably finishing between T10 and T17 at each of the last seven majors, and is towards the top of the leaderboard almost every week. The lack of a major title is the one knock on him but that's splitting hairs, especially as he has an Olympic gold medal from Tokyo 2020 and has won some of the PGA Tour's biggest regular events. A win at the 2022 Scottish Open showed a handy ability to triumph on European soil and Zach Johnson won't need to worry about what he's getting from the 29-year-old – pencil him in for at least three of the four pairs sessions and move on to more pressing dilemmas.
Patrick Cantlay
A divisive figure in the game due to his slow play, Cantlay is a model of consistency on the PGA Tour, landing eight top-10 finishes across 15 regular events outside the majors, putting him fourth in the world rankings. He is yet to translate that into the majors with just two top-10 finishes across 15 starts in four years. Quite frankly, when it matters most, Cantlay has not been in the picture. That image may change if he can back up his 2021 Ryder Cup showing, where he won three matches and tied one more at Whistling Straits, with only Dustin Johnson scoring more for the USA.
Max Homa
A glue guy. One of the most popular players on the team, Homa thrived at the Presidents Cup and will be a dream for Johnson when mapping out his pairings. A 4-0 record last year at Quail Hollow, Homa has finally made a dent at a major, too, with his T-10 at Hoylake this summer. There is much more to come from a player that has won three times in just over 15 months and sits seventh in the world rankings. May narrowly miss out on an automatic place on the team, but nobody doubts he is almost certain to be on the plane.
Jordan Spieth
An absolute team golf demon. Stick him in a Team USA jersey and success follows. Well, in the pairs format at least… 2.5 points on debut in 2014, 2.5 more in 2016, 3 in 2018 and another 1.5 in 2021 makes him something of a banker, except those totals include just one half-point in the Sunday singles. Defeats to Graeme McDowell, Henrik Stenson and, most inexplicably, Thorbjorn Olesen, before ending all-square with Tommy Fleetwood two years ago, speak to a chink in the armour that Europe will hope to exploit at Marco Simone. It's not just the Ryder Cup where that singles mental block appears as his victory over Cam Davis in last year's President's Cup was his first full singles point in eight appearances in team competition for the USA. Will also be interesting to see who he is paired with in foursomes/fourballs if his usual partner in crime Justin Thomas isn't selected as a new pairing could struggle to meld. Three majors and 16 worldwide tournament wins in case you were wondering about his credentials in regular strokeplay golf.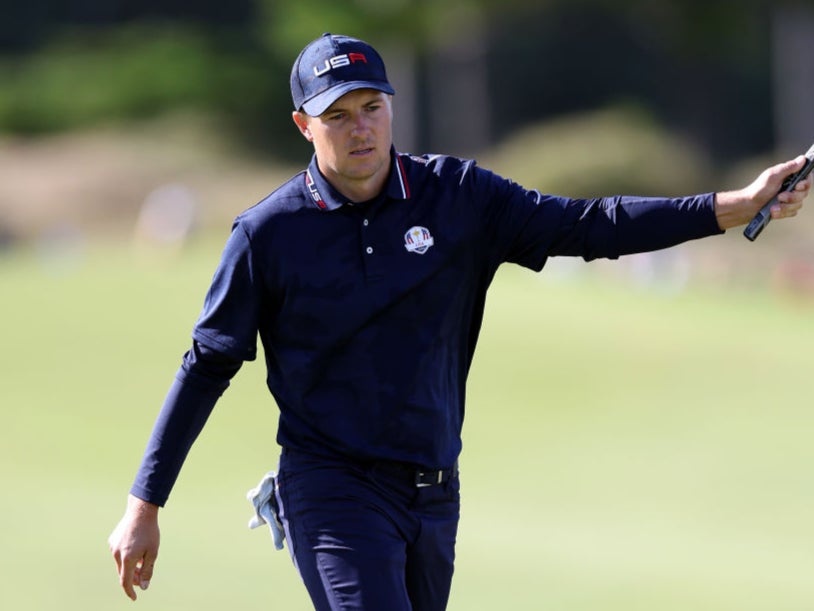 Jordan Spieth celebrates during the 43rd Ryder Cup at Whistling Straits
Almost there
Cameron Young
A slow start to the season was injected with some life back at The Open where Young put in a T8 finish after finishing runner-up last year at St Andrews. One of the longest hitters in the game, third in terms of distance with the driver (317.1 yards), and fourth in birdie average (4.32 per round) could see him blow Europe away if he gets hot for a five to six-hole stretch. But the putter can be a liability for Young, currently giving up 0.421 strokes per round to the field and sitting 166th on tour. Brings one of the most intriguing styles to this year's Ryder Cup, especially if Bryson DeChambeau isn't selected.
Collin Morikawa
It feels inexplicable but there's been a growing movement suggesting that Morikawa won't, or shouldn't, be selected for Rome. If this sounds ludicrous, well frankly, it is. Yes, he hasn't won a title since he triumphed at the DP World Tour Championship in 2021 (although he did miss out in a play-off at the Rocket Mortgage Classic earlier this year) but as a two-time major champion by the age of 24 who, on his day, is the best iron player in the world, has won a major on European soil and racked up an impeccable record on his Ryder Cup debut two years ago, it's pretty much unthinkable that Zach Johnson won't hand him a wildcard. His iron play makes him almost the perfect foursomes candidate and his partnership with Dustin Johnson that racked up three points from three at Whistling Straights was as impressive as you can get. Another two points at last year's Presidents Cup where he effectively teamed with Cameron Young could prove to be a sneak preview of the pairing at Marco Simone.
Rickie Fowler
A renaissance for Rickie Fowler has been one of the most popular storylines in golf, piling up the top-10 finishes, only to fall agonisingly short at the US Open, having co-led heading into the final round. But Fowler would not have to wait long for his breakthrough win, winning the Rocket Mortgage Classic a few weeks later. Capable of firing darts at the flag, which will always make for great matchplay viewing, but Fowler will hope to improve on a fairly poor Ryder Cup record (3-7-5) after featuring in four of them in his career to date.
On the bubble
Justin Thomas
Without a shadow of a doubt, the decision that will be giving Captain Zach the most sleepless nights. Can he justify taking Justin Thomas to Rome? It's a case of previous Ryder Cup brilliance against putrid form. And make no mistake, Thomas has been as magical when representing Team USA throughout his career as he has been dreadful in regular golf this year. A sparkling 6-2-1 record in two previous Ryder Cups (plus a 10-3-2 ledger in Presidents Cups), while also being the Captain America who inspires his team and gets up the Europeans' noses, is an awfully compelling case to put him on the plane regardless of form. And it was barely 12 months ago that he was winning his second major at the 2022 PGA Championship but he couldn't even qualify for the FedEx Cup play-offs by finishing in the top 75 of the season-long PGA Tour rankings this season and has put his captain in an almost impossible position. If one of the other fringe players such as Finau, Bradley or Glover win one of the final two events pre-selection, JT may be out.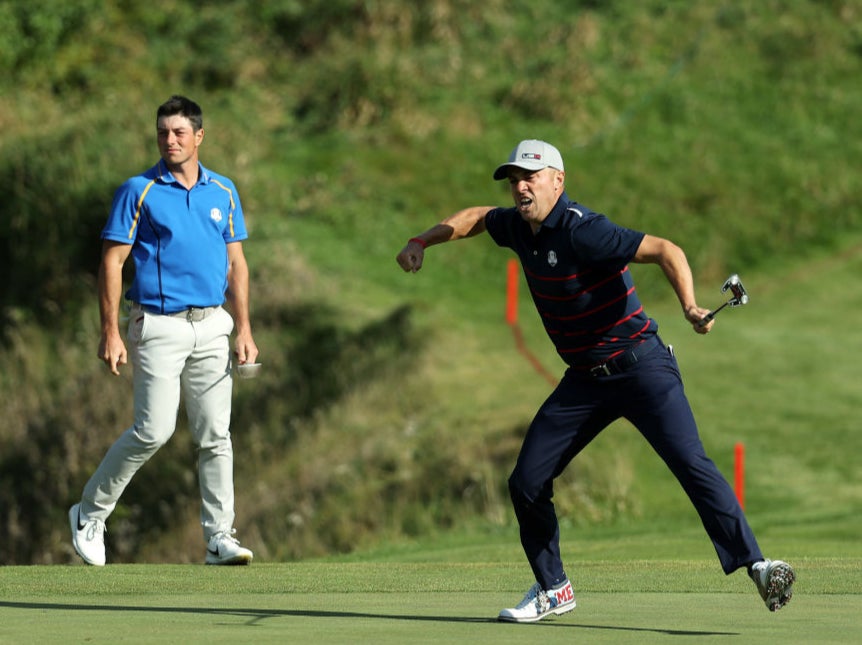 Justin Thomas celebrates during the 2021 Ryder Cup
Bryson DeChambeau
'The Big Golfer' is back. One of the most captivating athletes in sports, while also abrasive and controversial. He fell off a cliff but his form has taken a sharp rise this summer. A magnificent round of 58 saw him surge towards victory at LIV Golf Invitational Greenbrier, with top-five finishes in Tulsa and Andalucia. It completed a remarkable comeback, after being cut at the Masters, inspired after finishing T-4 at the PGA Championship. We know what he brings to matchplay, gutsy plays and unorthodox strategy. The issue is Johnson would be risking team chemistry in exchange for one of the finest players on the planet in terms of current form, not world rankings (113th). A 2-3-1 Ryder Cup record shows it doesn't always translate to winning golf, but the neutral will hope to see him in Rome.
Keegan Bradley
Bradley's only previous two Ryder Cup appearances came a decade ago and will have left a bitter taste in his mouth. In 2012, despite an impressive 3-1 personal record, he endured Team Europe completing the most famous comeback in Ryder Cup history with the 'Miracle at Medinah' before a heavier defeat at Gleneagles two years later which included a singles pasting from Jamie Donaldson. Looked almost locked into a spot in the 2023 side after winning the Zozo Championship last October and the Travelers Championship in June but has failed to build on that Travelers form and slipped away from the automatic slots. He's still right in contention for a wildcard and his desperation to secure a spot in what may be his final real opportunity at age 37 is palpable. "The one spot I want to be on is on that Ryder Cup team," he admitted recently. "I think about the Ryder Cup every second I'm awake basically."
Dustin Johnson
One of the most talented golfers in a generation. But Johnson moves at his own pace and perhaps his relative satisfaction with two majors, having joined LIV Golf, suggests we've seen the best of Johnson now. Despite victory at LIV Golf Tulsa, it's been a fairly pedestrian season for the 39-year-old. His T-10 at LACC aside, fuelled by his opening round 64, before gradually fading, Johnson simply lacks the form needed to justify a captain's pick. He still hits it miles (third on LIV this year at 316.7), but something isn't quite clicking in terms of approach and around the greens. If Johnson is to get one of these wildcard picks, it will be down to his record last time out at Whistling Straits, 5-0 speaks for itself. That experience could be vital for the USA.
Sam Burns
Burns' talent is undeniable and it would be shocking if he didn't make a Ryder Cup team during his career but his chances of going to Rome appear to be fading. The 27-year-old made a pretty compelling selection case by winning the WGC Matchplay in March but has produced largely indifferent form in the months since. With automatic selection not on the cards, an uninspiring record of two halves and three defeats from five Presidents Cup matches last year and questions about his ability to compete at the very highest level as his search for a first-ever top-15 finish at a major championship goes on, it feels a big ask for Zach Johnson to hand him a wildcard barring a timely tournament victory.
Tony Finau
Finau has gone cold at the wrong time, despite another PGA Tour victory in Mexico taking his total to six after such a long drought before breaking through at the Northern Trust. Finau could be a safe pick for Johnson: he is experienced (going 3-3 over two appearances for the USA in Ryder Cups back in 2018 and 2021), has an affable character and a game that blends nicely with most, if not all teammates. The putter has gone cold this year though, giving up 0.076 strokes per round to sit 111th on tour, but Johnson may well be enamoured with his approach to the green (sixth in strokes gained at 0.776 on tour this season).
Lucas Glover
Recommended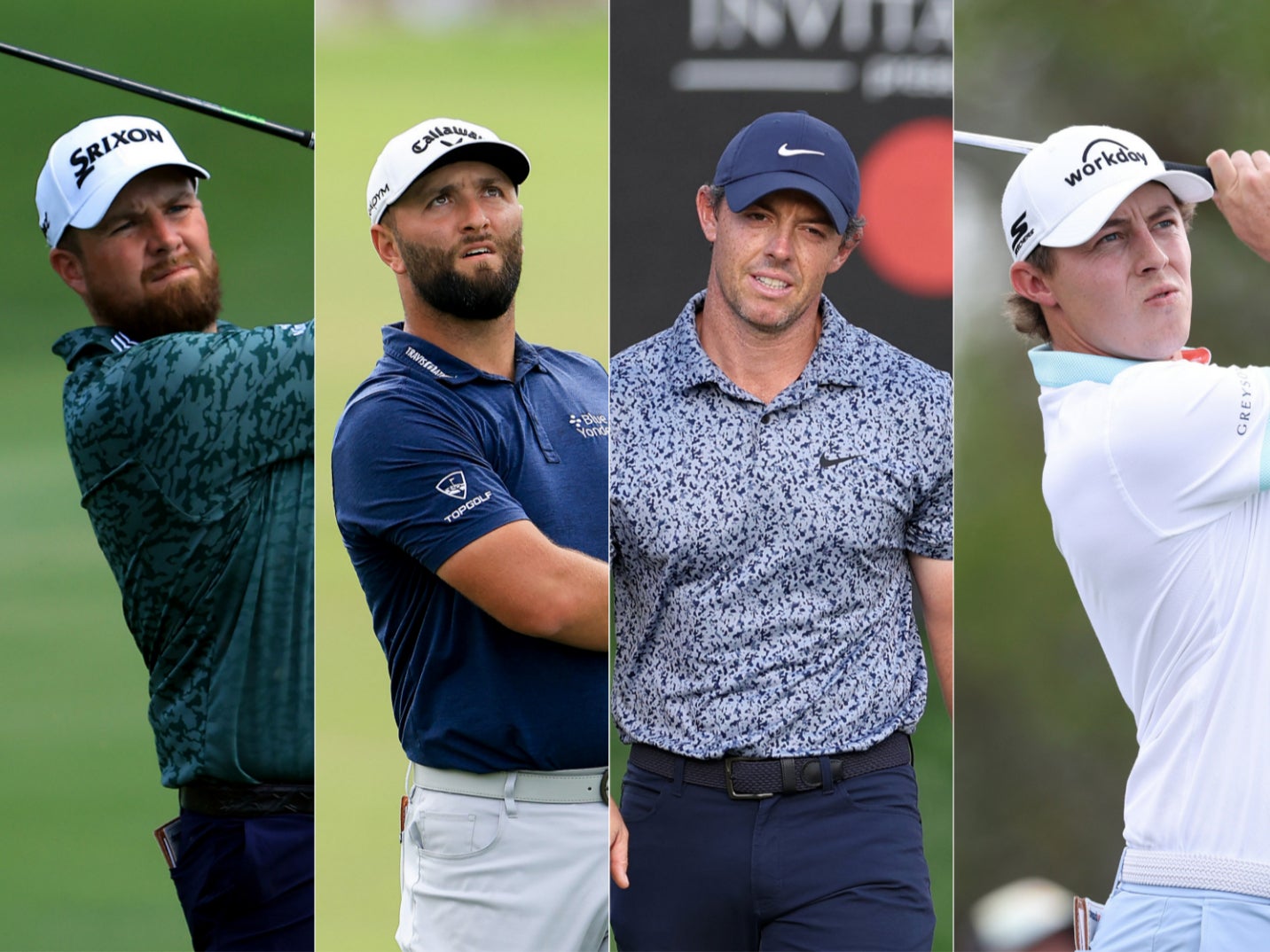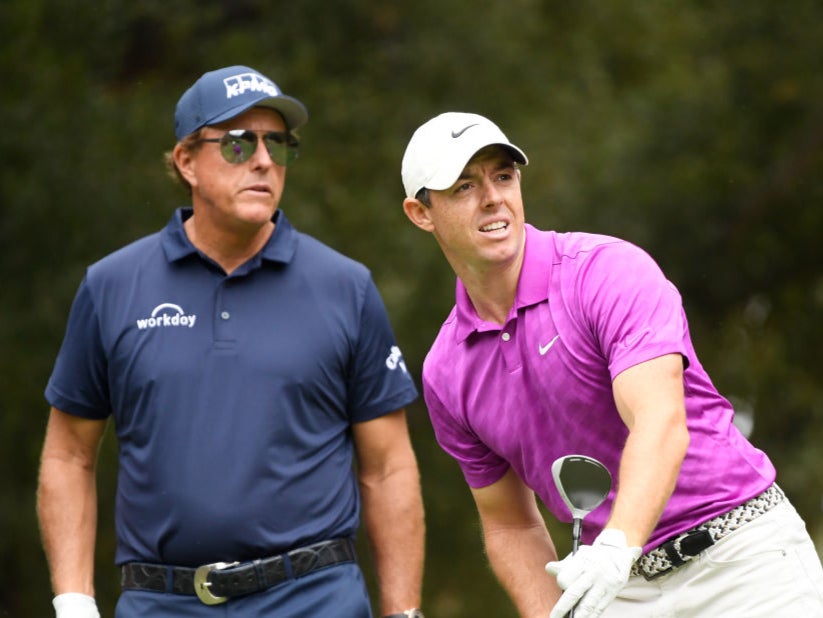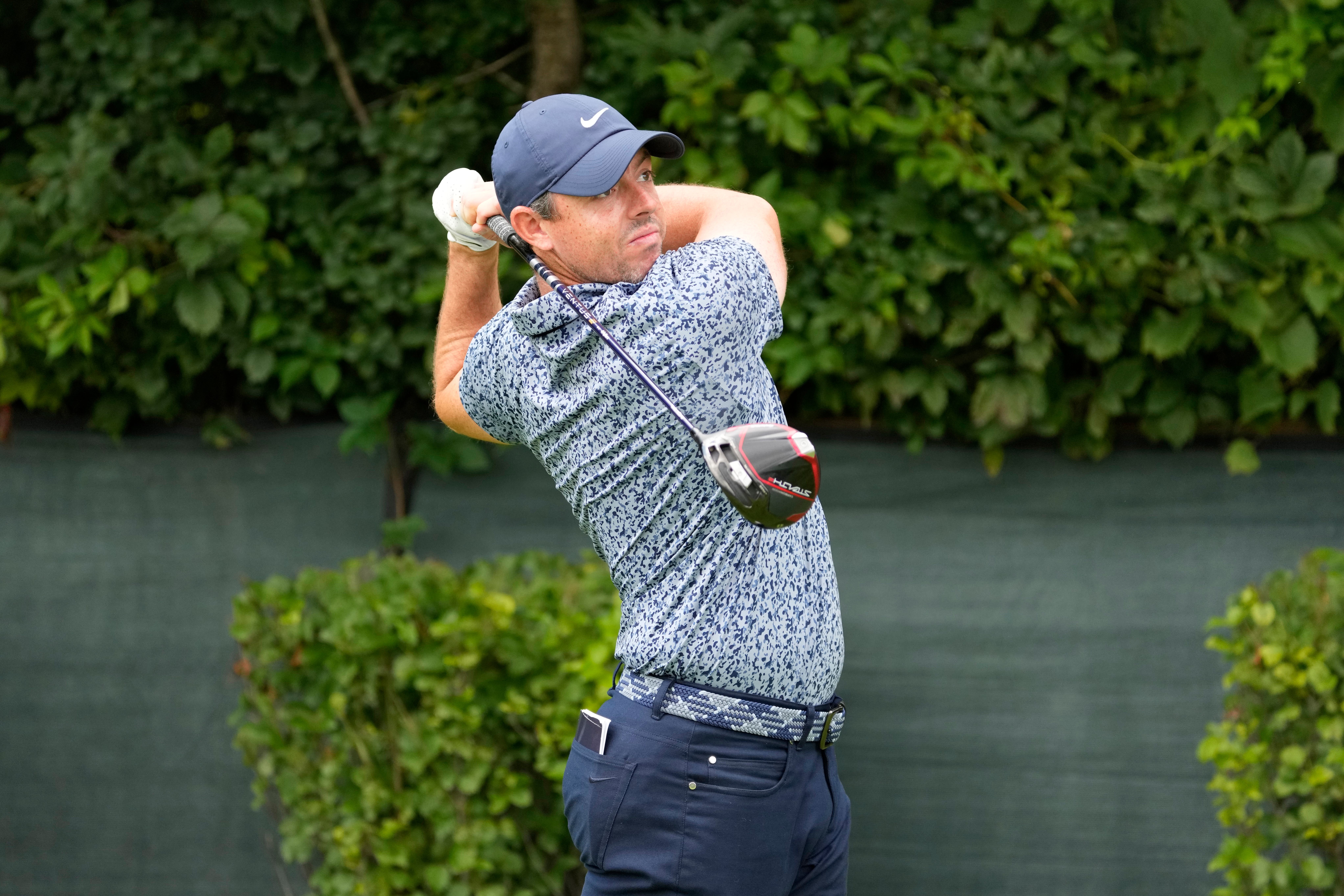 Every golf romantic should be rooting for Lucas Glover to make the Ryder Cup team for the first time at the age of 43. The quietly-spoken veteran has never played in the team event, even after winning the 2009 US Open, but the fortnight of his life in August 2023 has seen him shoot from absolutely nowhere right to the heart of the wildcard conversation. By winning the Wyndham Championship and the FedEx St Jude Championship in back-to-back weeks thanks to a new putting stroke that has seemingly cured the one part of his game that has consistently held him back throughout his career, he rocketed from outside the top 100 to fourth in the FedEx standings. Add either the BMW Championship or the Tour Championship to that tally over the next two weeks and he'll have surely booked a spot in Rome. Without that, it would be a big ask for Zach Johnson to include a man who wasn't remotely on his radar at the end of July, even with those two previous titles. Glover's earnest and endearing reply when asked about his Ryder Cup prospects after that St Jude win only added to his growing lore: "I think I've never made it and I want to."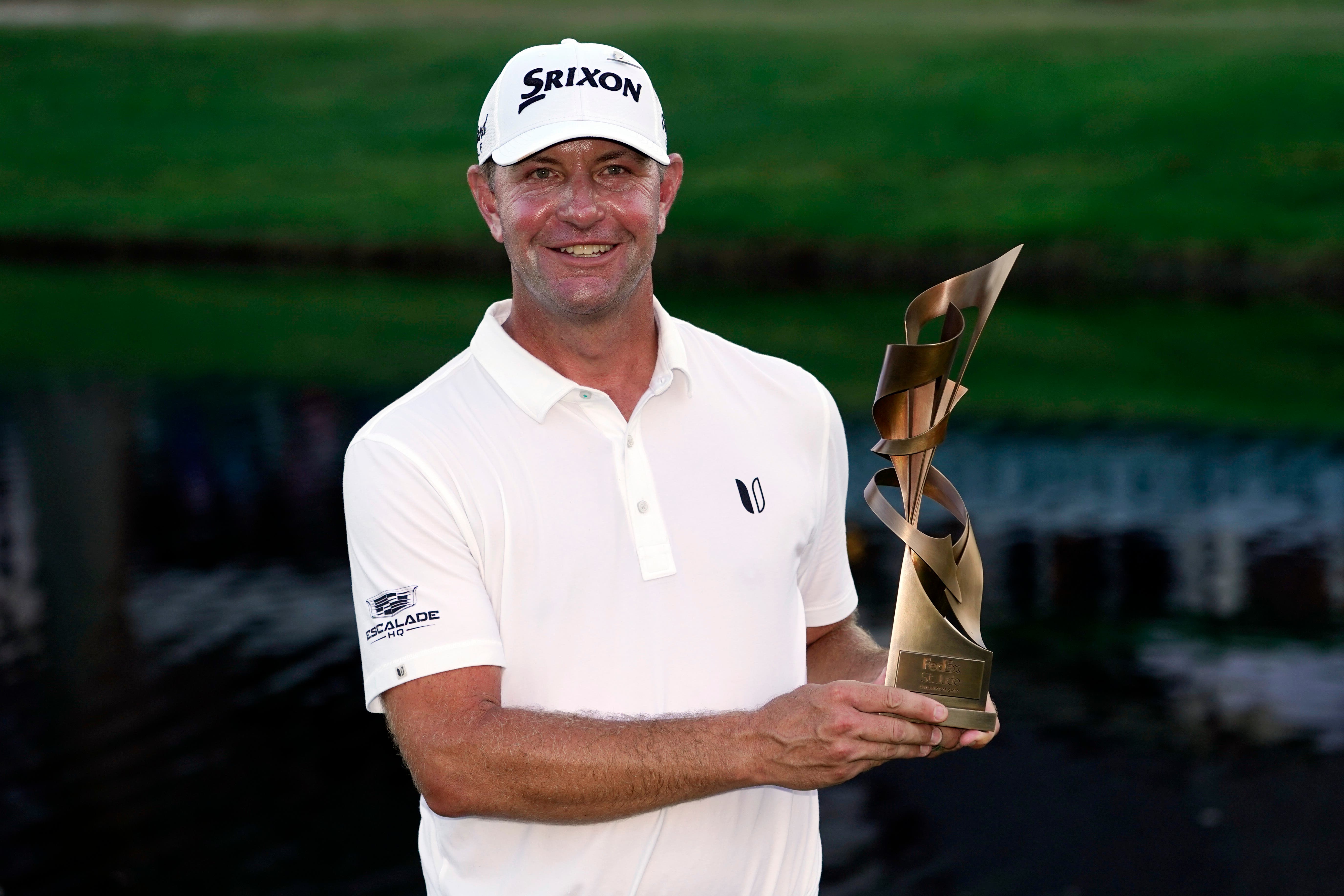 Lucas Glover holds the trophy after winning the St Jude Championship golf tournament
Source: Read Full Article