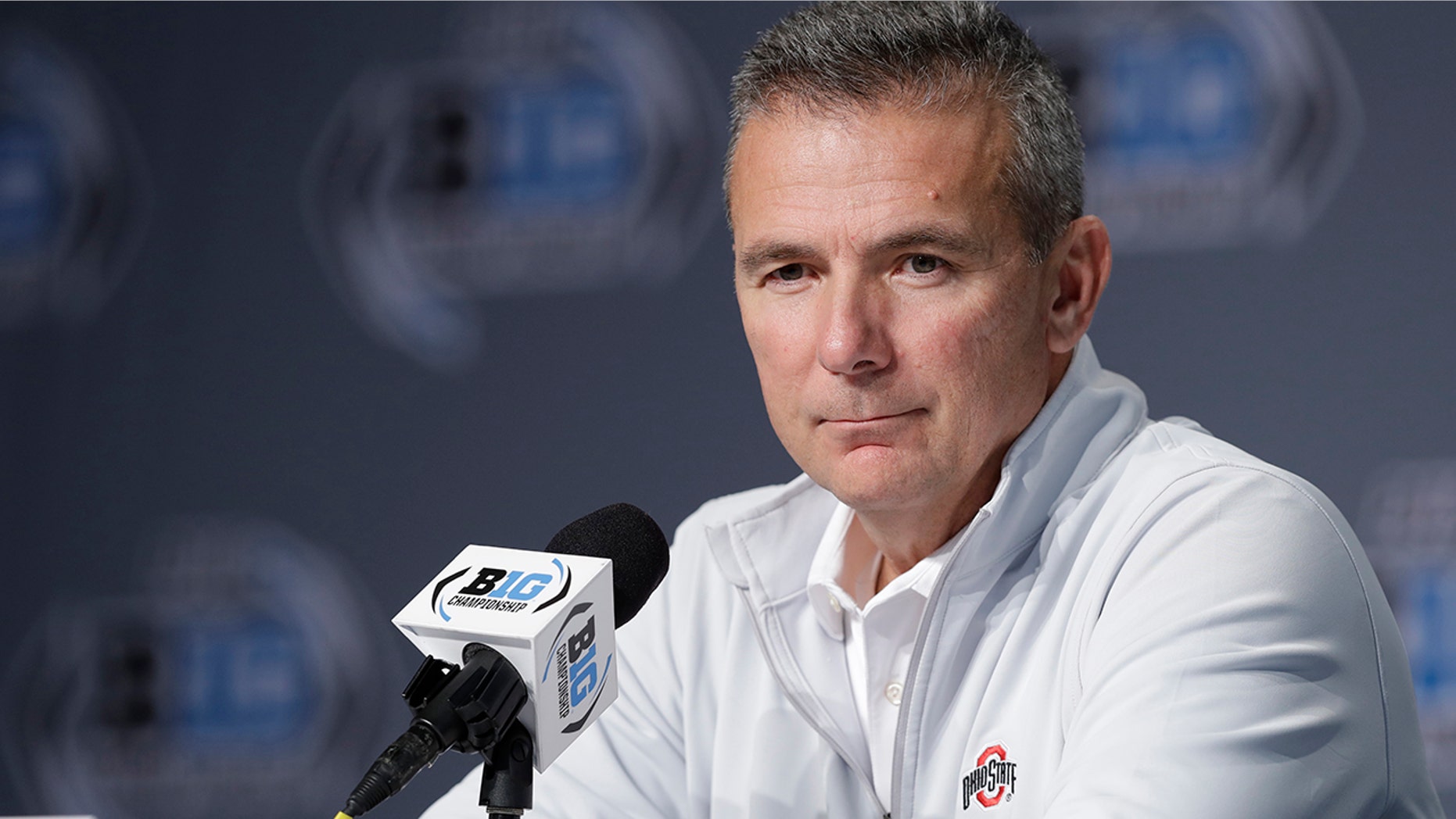 Ohio State head coach Urban Meyer will step down after the Rose Bowl.
(AP Photo/Darron Cummings)
Ohio State head football coach Urban Meyer is set to announce his retirement at a press conference Tuesday, the school announced.
Meyer's final game will be at the Rose Bowl on Jan. 1, 2019, when the Buckeyes take on Washington. The university plans to announce offensive coordinator Ryan Day will be Meyer's permanent replacement. Day coached the Buckeyes earlier this season while Meyer served a suspension.
Meyer's health issues could be one of the reasons for his retirement. The 54-year-old has been battling a cyst on his brain and had brain surgery in 2014 to drain it, according to Cleveland.com. While Meyer had repeatedly stated his intentions to coach next season, he revealed to Cleveland.com in October his condition was serious. He added he had no intentions of coaching anywhere else but Ohio State.
Sources told Yahoo Sports Meyer's overall happiness with the Buckeyes program is another reason for his decision to step down.
Meyer is 82-9 in seven seasons at Ohio State. He's also coming off back-to-back Big Ten titles and has won seven straight games against rival Michigan – not to mention claiming a national championship in 2014.
Meyer's 2018 campaign started out tumultuously when he was suspended for the first three games of the season without pay after an investigation into his handling of domestic abuse allegations against a former assistant coach.
If Meyer is entering his final days as head coach, he would leave behind a remarkable career.
Meyer won three national championships overall, including two at Florida. He also led Utah in 2004 and Ohio State in 2012 to undefeated seasons. He has a 186-32 lifetime record.
Tuesday's press conference is set for 2 p.m. Meyer will be joined by Day and athletic director Gene Smith.
Fox News' Samuel Chamberlain contributed to this report.
Source: Read Full Article