This year just flew by, didn't it? Last I checked it was March. Now, 2019 is practically over and the 2020s are upon us. It has been quite the year for movies, so incase you forgot, these are the ones everyone you've ever met has been obsessing over. If you haven't seen them yet, you better get to it. Make sure to put the ones still coming out this year on your radar, too.
Velvet Buzzsaw (January 27)
A very campy Netflix debut for Jake Gyllenhaal, playing a jaded art critic who finds himself and his bougie cohorts haunted by the work of a demented dead artist. You'll recognize everyone—including Toni Collette, Stranger Things' Natalia Dyer, and John Malkovich—as outrageously stereotypical dealers, critics, and artists getting eviscerated by the works of art they attempt to profit on.
Watch Now
Captain Marvel (March 8)
Go back to the mid-1990s with Brie Larson as Carol Danvers, aka Captain Marvel, in this unconventional Marvel origin story. With a foggy memory of her days as Carol, a member of the U.S. Air Force, Captain Marvel leads a battle against the Skrulls, who are headed straight to Earth. Jude Law, Samuel L. Jackson, Gemma Chan, and Annette Bening also star.
Watch Now
Long Shot (March 9)
Seth Rogen plays a fun, care-free journalist whose ex-babysitter and former childhood crush, played by Charlize Theron, makes a run for the presidency. When they bump into each other, she decides to make him her speechwriter. And, you know, that's just asking for sh*t to get messy.
Watch Now
Us (March 15)
The world has been waiting for Jordan Peele's follow-up to Get Out ever since the end credits of Get Out began to roll. Lupita Nyong'o, Winston Duke, Elisabeth Moss, and Tim Heidecker star in the thriller that will likely haunt you for days and, more important, make you think of the unannounced visitors in the film every time you hear the Luniz classic "I Got 5 on It."
Watch Now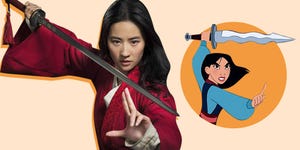 Shazam! (April 5)
Zachary Levi is Shazam, the classic DC Comics superhero that young Billy Batson turns into at the sound of his super name. If you loved Zachary in The Marvelous Mrs. Maisel season 2 (or if you've been with him since his Chuck days), you should have no problem being charmed by his humor (and muscles and height).
Her Smell (April 12)
What can't Elisabeth Moss do? For her next act, Elisabeth trades in her red cloak for a guitar in Alex Ross Perry's drama about a punk rocker with addiction problems.
Watch Now
Avengers: Endgame (April 26)
The follow-up to Infinity War (which closed with Thanos ending half of life) finds all your faves looking sad and hopeless and, more important, Captain America (Chris Evans) without his beard. It was a cathartic, satisfying end to the first 10 years of the MCU, but it did have its own share of problems.
Booksmart (May 24)
If Lady Bird and Blockers had a baby, you'd get Booksmart, starring Beanie Feldstein and your fave, Billie Lourde. With all the clever weirdness of LB and the outrageous laughs of Blockers, this film about two high school overachievers who decide to let loose on the night before graduation hits it out of the park. If this brings to mind a movie like Superbad, guess what: Beanie is Jonah Hill's baby sister!
The Perfection (May 24)
Netflix is really killing the twisted thriller game. The Perfection, starring Allison Williams and Logan Browning as competitive cello prodigies with dark pasts, is…frankly, fucking batshit.
Watch Now
Aladdin (May 24)
Your future crush Mena Massoud plays Aladdin in Disney's live-action remake of the 1992 animated movie. Naomi Scott and Will Smith play Princess Jasmine and Genie, respectively, while the magic lamp (seen in this trailer) looks shinier than ever.
Always Be My Maybe (May 29)
It's a classic tale: childhood sweethearts grow apart then reconnect years later. Can the old sparks relight the flame? Either way, Ali Wong is f*cking hilarious, so you know it won't disappoint. Plus, Keanu Reeves makes an appearance and there's punching involved.
Watch Now
Rocketman (May 3)
Elton John's evolution from a shy piano prodigy to an internationally beloved superstar hit the big screen this year. The costuming is, obviously, fantastic.
Watch Now
Ma (May 31)
Who wouldn't want to watch Octavia Spencer terrorize a group of drunken teenagers? Raise your hand and I will fight you.
Godzilla: King of the Monsters (May 31)
Millie Bobby Brown is basically Eleven in this sequel to 2014's Godzilla reboot, only this time she has a superstrong connection to Mothra, one of the monsters Godzilla faces. Vera Farmiga and Kyle Chandler play Millie's onscreen parents, with Sally Hawkins and Ken Watanabe reprising their roles as Dr. Vivienne Graham and Dr. Ishiro Serizawa.
Late Night (June 7)
As the title suggests, Mindy Kaling's new comedy deals with the world of late-night talk shows. And in this world, which, hopefully, will soon become our world, one talk show is hosted by a woman, played by Emma Thompson. When the host hires a female writer (Mindy) to help spruce up the show, magic happens. Late Night is written by Mindy and directed by Nisha Ganatra, whose résumé includes episodes of Girls, Mr. Robot, Transparent, and The Mindy Project.
Dark Phoenix (June 7)
The follow-up to 2016's X-Men: Apocalypse has the spotlight on Sophie Turner's Phoenix, aka Jean Grey, one of the mutants at Xavier's School for Gifted Youngsters. Yes, this means Jennifer Lawrence, Michael Fassbender, James McAvoy, Nicholas Hoult, Evan Peters, and others are back in their X-Men roles.
Men in Black: International (June 14)
Chris Hemsworth and Tessa Thompson are Agent H and Agent M, respectively, in this spin-off of the Men in Black film series (which starred Will Smith and Tommy Lee Jones). In the new film, the secret agents' work in a murder mystery has them traveling around the world (hence, the "international" part of the movie title). Kumail Nanjiani, Emma Thompson, and Liam Neeson also star in the comedy, which will hopefully include at least one Chris Hemsworth shirtless scene.
Toy Story 4 (June 20)
It's hard to believe that Toy Story 3 was released nearly 10 years ago, but you should be happy to know that Toy Story 4 picks up right where our friends left off: in the hands of a toddler named Bonnie, who adds a new toy named Forky (a spork) to her collection.
Spider-Man: Far From Home (July 5)
Even if you haven't been following this latest Spider-Man franchise starring Tom Holland, you'll want to watch this installment for the sole purpose of seeing Jake Gyllenhaal as the villain Mysterio.
Annabelle Comes Home (July 3)
Mckenna Grace, who played young versions of Sabrina Spellman, Carol Danvers, and Tonya Harding in The Chilling Adventures of Sabrina, Captain Marvel, and I, Tonya, respectively, gets to play someone her own age in the latest Annabelle film. Mckenna is Judy Warren, daughter of Ed and Lorraine Warren, the longtime paranormal investigators and authors who've inspired dozens of movies, TV shows, and documentaries.
The Lion King (July 19)
This live-action/CGI remake of The Lion King stars Beyoncé as Nala and Donald Glover as Simba. Any questions?
Once Upon a Time in Hollywood (July 26)
Leonardo DiCaprio and Brad Pitt play a Western TV actor and a stunt double, respectively, in Quentin Tarantino's film about a crime that takes place around the Manson Family murders in the late 1960s.
Where'd You Go, Bernadette (August 9)
Aka the next film that will earn Cate Blanchett countless nominations. The film, directed by Richard Linklater and based on Maria Semple's novel of the same name, finds Cate as a woman who disappears despite living what appeared to be a very nice life.
It Chapter Two (September 6)
Bill Skarsgård reprises his role as Pennywise in this sequel to 2016's It, set 27 years after the events of the first film, which means the Losers are now adults. James McAvoy will play Bill, with Jessica Chastain as Beverly, Jay Ryan as Ben, Bill Hader as Richie, Isaiah Mustafa as Mike, James Ransone as Eddie, and Andy Bean as Stanley.
Hustlers (September 13)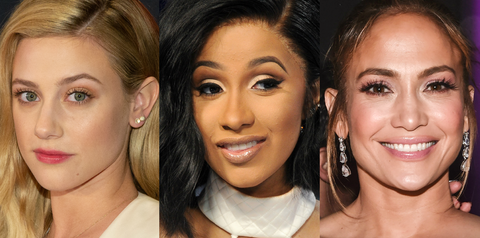 I don't know what else to say other than Hustlers stars Jennifer Lopez, Lili Reinhart, Constance Wu, Cardi B, and Lizzo as strippers who scam clients. That's it. That's the tweet.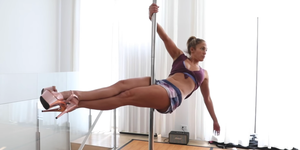 The Kitchen (September 20)
Now, this story might originally come from a comic book—but don't worry if you've got superhero fatigue, this story is a little different. Elisabeth Moss, Tiffany Haddish, and Melissa McCarthy all play wives of New York City Irish mobsters who decide to run their husbands' businesses when they get locked up in the slammer.
Downton Abbey (September 20)
Show creator Julian Fellowes and his TV family are back for one last party, although fans of Matthew Crawley might be disappointed to learn that he will definitely, maybe not be in the film (because he's dead, remember?).
The Laundromat (September 27)
Everything Meryl Streep touches turns to gold, so big shocker her recent work makes the list. In her latest, the queen of cinema portrays a widow who gets swindled out of insurance money. She investigates, which leads her to two sketchy lawyers in Panama who continually cheat the world's financial system.
Watch Now
Joker (October 4)
Joaquin Phoenix takes on the role of the iconic Gotham super-villain in a creepy AF origin story. The movie doesn't follow any of the comic books, so even die-hard DC fans will have a surprise in store.
The Goldfinch (October 11)
Donna Tartt's best-selling novel comes to life via Ansel Elgort as Theo, who loses his mother following a bombing and eventually ends up with his deadbeat father, Larry (Luke Wilson), in Las Vegas. Nicole Kidman, Sarah Paulson, Ashleigh Cummings, and Jeffrey Wright also star.
The Addams Family (October 11)
The Addams Family goes back to its animated roots (fun fact: the family started as a New Yorker cartoon) with Oscar Isaac as Gomez Addams, Charlize Theron as Morticia, Finn Wolfhard (aka Mike on Stranger Things) as Pugsley, and Chloë Grace Moretz as Wednesday.
Maleficent: Mistress of Evil (October 18)

Angelia Jolie's killer cheekbones return in the sequel to the 2014 Disney villain flick. This time, Aurora is planning on marrying Prince Phillip and Maleficent is…far from pleased. "Love doesn't always end well," Maleficent tells Aurora (Elle Fanning). Preach, Maleficent, preach.
Charlie's Angels (November 1)
With director Elizabeth Banks and a cast that includes Kristen Stewart, Naomi Scott, Ella Balinska, and Noah Centineo, what can go wrong? If you believe the reactions to EW's first look…a lot.

The Lodge (November 15)
When a blizzard strands Grace (Riley Keough) in a secluded cabin with her fiancé and his children, dark secrets and mysterious pasts come to light in horrifying ways. And this indie horror film premiered at Sundance to positive reviews.
Frozen 2 (November 22)
Not much is known about the plot of this hotly anticipated sequel to 2013's Frozen, but expect at least one new character (who is she??!?!), more songs to sing along to, and more memes to make out of Anna and Elsa's adventures.
A Beautiful Day in the Neighborhood (November 22)
Tom Hanks could not have been a better choice to take on the role as beloved TV star Fred Rogers. Based on the real-life friendship between journalist Tom Junod and Rogers, the film screams feel-good. Have tissues at the ready, just incase.
Knives Out (November 27)
A murder mystery staring Chris Evans, Daniel Craig, Jaime Lee Curtis, Katherine Langford, and more?! Count us in. Knives Out centers around the death of a patriarch at his 85th birthday celebration. A detective and trooper go to the extravagant estate of the man to meet his relatives and get to the bottom of his mysterious demise.
Star Wars Episode IX: The Rise of Skywalker (December 20)
Plot details are scarce for this ninth and final film of the OG Star Wars franchise, but we're in good hands with J. J. Abrams as director, who was behind the camera for The Force Awakens and executive producer for The Last Jedi.
Little Women (December 25)
This remake of Louisa May Alcott's beloved story has everything: star power (hello, Emma Watson, Saoirse Ronan, and Laura Dern, to name a few), a talented director in Greta Gerwig, and your boyf Timothée Chalamet. Christmas can't come soon enough.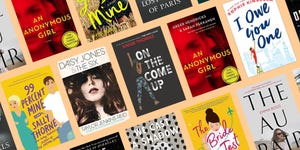 Source: Read Full Article