Over the last few years, "90 Day Fiance" has become TLC's flagship program. For eight years, the show has chronicled long-distance — well, really extra-long-distance — couples as one of them moves to the United States on a K-1 fiance visa. The visa expires after 90 days, so if the couple doesn't get married, the foreign partner must return to their home country, per TLC's official show bio.
The final episode of Season 8 aired back in April with part two of the tell-all reunion. Most finales leave fans wanting more, but luckily for fans of this franchise, there are enough spin-offs to last year-round. As soon as the season ended, the next season of the spin-off "Happily Ever After?" began, according to Reality TV World.
But some fans can't get enough of the show that started it all, and they want to know when the next season will start and who will be on it. Let's take a look at what we know.
When does 90 Day Fiance return?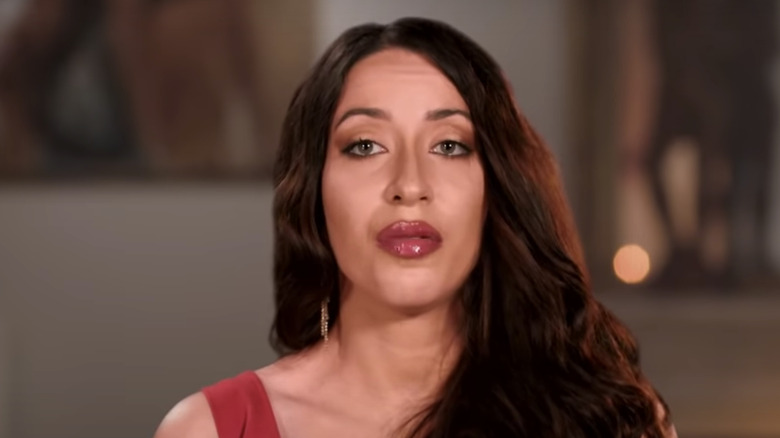 As of writing, no official release date for season 9 of "90 Day Fiance" has been announced. But based on previous patterns, we can do a little bit of predicting. The last season premiered in December 2020 and ran until April 2021, according to IMDb. Meanwhile, the season prior premiered in November 2019 and ran until May 2020. So, we can probably expect Season 9 to premiere in the late fall/early winter of 2021, most likely on a Sunday, as that has been the show's typical timeslot. Season 7 had 15 episodes while Season 8 had 19, so Season 9 will probably be around the same length.
There is, however, a chance that COVID-19 restrictions may affect the release date, as international travel has been restricted for the last year and a half. We saw this during Season 8 when Amira, a French woman, was barred from entering the United States. She and her fiance Andrew attempted to circumvent the restriction by trying to enter via Mexico, but Amira ended up getting deported back to France, according to InTouch. We'll see how COVID protocols affect the couples next season.
Will Season 9 have any familiar faces?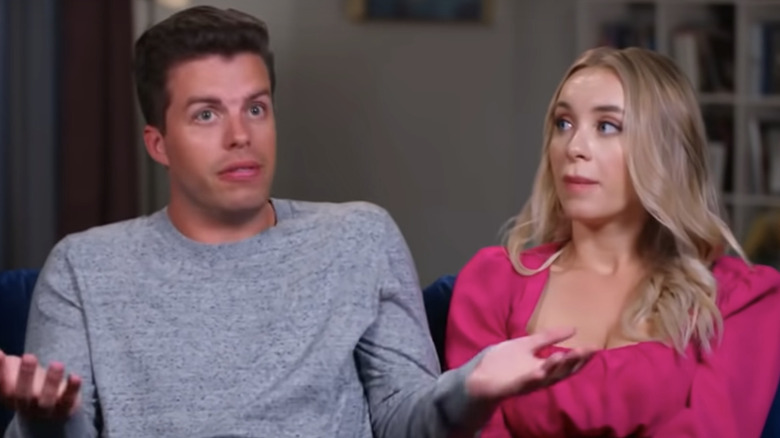 While we do not know who will for sure be on Season 9 of "90 Day Fiance," we can assume that there will be at least a few returning couples alongside some brand new faces. For example, InTouch reports that Season 8 brought back Natalie Mordovtseva and Mike Youngquist from Season 7, Rebecca Parrott and Zied Hakimi from "Before the 90 Days" Season 3, and Tarik Myers and Hazel Cagalitan from "Before the 90 Days" Season 2.
The only thing we know for certain is that the season will feature a diverse cast of long-distance, and often mismatched, couples. But sometimes, even the most seemingly mismatched end up working out. In Season 8, for example, we met Jovi Dufren and Yara Zaya (pictured above). Their relationship was quite rocky when Yara arrived in the US, as her discomfort with Jovi's party-boy lifestyle led her to begin to have doubts about their relationship. She was also uncomfortable with the big wedding Jovi's mother was pushing since her family and friends in her home country would not be able to attend. On top of all that, Yara soon found out she was pregnant. "I am not ready yet. I don't even know if I want to get married and live here," she said upon finding out (via Reality TV World).
Fans of Jovi and Yara can continue watching them, as they are on the current season of "90 Day Fiance: Happily Ever After?"
How many 90 Day spin-offs are there?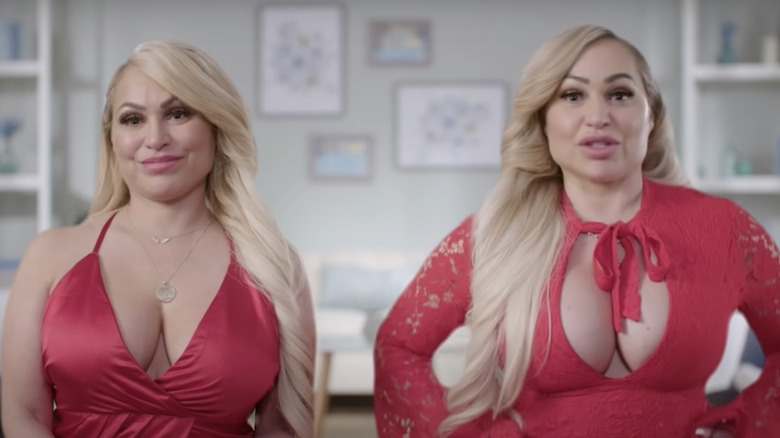 "90 Day Fiance" is the "Law and Order" of the reality TV world with more spin-offs than Angelina Jolie has kids. According to TV Insider, the show has a whopping 18 spin-offs — more than "Law and Order," "CSI," and "NCIS" combined. The most recent addition to the family is "90 Day Fiance: Foody Call," a streaming series in which couples from the show take viewers into their kitchens while they discuss their relationship and cook some of the signature dishes of their cultures. Discovery+ describes the show as "a cross between a couple's therapy session with a side of culinary fun," per TV Insider.
Some spin-offs are plays on the show's formula, like "Before the 90 Days," which chronicles long-distance couples who are not yet engaged, "The Other Way," in which an American moves abroad to join their partner, and "Happily Ever After?" which follows couples after their wedding. Others are commentary series featuring members of the cast, like "Strikes Back!" and "Pillow Talk." Some characters have even gotten their own reality shows, like "Darcey & Stacey" and "The Family Chantel." Clearly, fans can't get enough of this franchise.
Source: Read Full Article