Alexander Skarsgård has his own reasons for why he decided to star in Robert Eggers' The Northman. He already has a vast filmography with a variety of different roles, but this character is unlike any that he's done before. An absolutely show-stopping cast joins Skarsgård, but he had his own story and career-related reasons for why he wanted to do the project.
Alexander Skarsgård plays Amleth in 'The Northman'
The Northman follows Prince Amleth (Skarsgård) who must deal with a great loss when his uncle brutally murders his father and kidnaps his mother. Fast forward 20 years and Amleth is now a Viking who raids Slavic villages. However, everything changes when he meets a seeress who brings back memories of his vow of vengeance. He must save his mother, kill his uncle, and avenge his father.
Skarsgård is in The Northman along with an all-star cast of big names. Anya Taylor-Joy, Nicole Kidman, Ethan Hawke, Willem Dafoe, and Björk are just some of the other names. It's a film about conquering one's fate and taking control of one's own destiny.
Alexander Skarsgård explains why he decided to star in 'The Northman'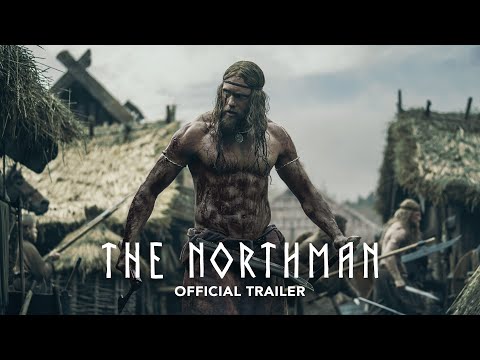 HeyUGuys interviewed Skarsgård on the red carpet for The Northman on their YouTube channel. He explained the real reasons why he wanted to make such a project and what drew him to this one, in particular.
"It was very important to get it right," Skarsgård said. "That was the whole reason I wanted to make this movie. I wanted it to be big, epic, and entertaining, but it had to be historically accurate. We had to stay true to who these characters were and what they stood for and what they believed in."
Skarsgård continued: "A bit part of that is their relationship to the spiritual world, to the gods. It's a big part of the movie – the supernatural elements that are supernatural to an audience in 2022, but to them, it's 100% real."
It's clear that there will be an abundance of elements that modern audiences will deem fantastical. However, Eggers introduces some marvelous elements of folklore into The Northman that drew Skarsgård's attention.
"So, Amleth doesn't even react when he gets picked up by a Valkyrie and taken to Valhalla," Skarsgård said. "Or has to fight a 7-foot giant. It's normal because that's part of the folklore."
Robert Eggers releases his third feature
Eggers returns for his third feature film with The Northman, in which he co-wrote alongside Sjón. The filmmaker first landed on the scene with the Sundance hit, The Witch. The Northman is his first time bringing Taylor-Joy back since his first feature. Next, he stunned audiences with The Lighthouse, which brought Robert Pattinson and Dafoe to the lead roles.
The Northman is the first time that Eggers is working with an ensemble cast as big as this, including Skarsgård and Kidman. His work certainly attracted the attention of big talent, delivering some of the very best that the "elevated horror" genre has to offer. Now, he's tapping into a drama-filled adventure.
Source: Read Full Article