On May 17, Batwoman's first season finale stunned viewers with a big Batman-related twist ending. Two days later, fans were rocked again when Ruby Rose announced that she was leaving the show. Here's what some fans are saying about the surprise casting shakeup.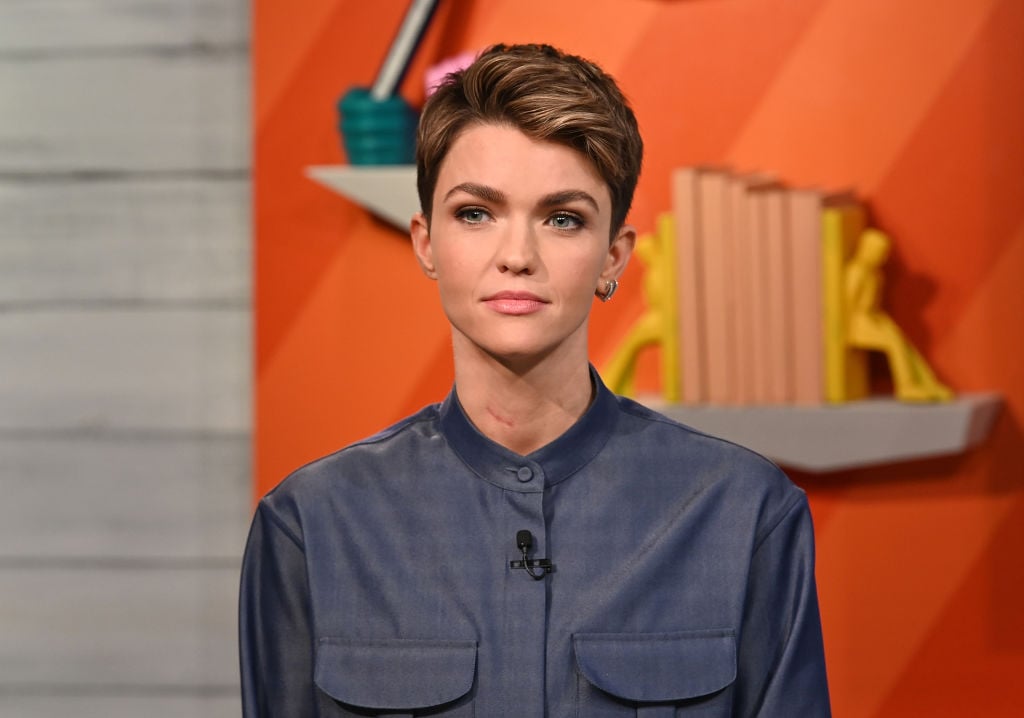 'Batwoman'dropped a bombshell after the season 1 finale
Deadline reported that Rose was out as the title character of Batwoman after one season. The outlet quoted the actress as saying, "I have made the very difficult decision to not return to Batwoman next season."
Rose did not indicate a reason for leaving, butshe acknowledged her creative partners by saying, "This was not a decision Imade lightly as I have the utmost respect for the cast, crew and everyoneinvolved with the show in both Vancouver and in Los Angeles." Rose alsothanked the showbosses with this statement, as reported by Deadline:
"I am beyond appreciative to Greg Berlanti, SarahSchechter and Caroline Dries for not only giving me this incredible opportunity,but for welcoming me into the DC universe they have so beautifully created. Thankyou, Peter Roth and Mark Pedowitz, and the teams at Warner Bros. and The CW whoput so much into the show and always believed in me. Thank you to everyone whomade season one a success — I am truly grateful."
RELATED: 'Batwoman': 3 Questions the Finale Answered (And 1 It Didn't)
The production company and network behind Batwomanalso issued a joint statement, which read, in part:
"Warner Bros. Television, The CW and BerlantiProductions thank Ruby for her contributions to the success of our first seasonand wish her all the best. The studio and network are firmly committed to Batwoman'ssecond season and long-term future, and we — along with the show's talentedcreative team — look forward to sharing its new direction, including thecasting of a new lead actress and member of the LGBTQ community, in the comingmonths."
Twitterhas been buzzing about Ruby Rose's exit
RELATED: Every Arrowverse Series Ranked and 'The Flash' is Not No. 1
Batwoman'sfanshave had plenty to say about The CW's plans to recast the title role. Some Rosesupporters doubt that anyone can fill her shoes.
"Kate Kane was the paragon of courage,and she gave me the courage to be myself. There will be no other Kate Kane likeRuby Rose for me," tweeted one admirer.
Another fan shared a humorous scene from the show and commented, "This is why Ruby Rose remains my G.O.A.T! I mean her dynamic with Camrus [Johnson] is fire. Loved her in Batwoman. I don't see how anyone can hope to top her performance!"
RELATED: 'Batwoman': Nicole Kang Dishes on Mary's Sidekick Superpowers
Batwoman star Nicole Kang sent a message of support to her followers when she tweeted, "Hi. I'm thinking of all of you. Big hug. Keep my head up if you keep yours up." Kang's words resonated with many fans who shared warm sentiments directed to Rose and Batwoman's remaining stars. One fan commented on Kang's tweet with this heartfelt message:
"I hope Ruby is alright. Hopefully, she knowshow many of us will miss her and only want good things for her. Take care ofyourself, and hopefully whoever the new Kate is at least half as amazing asRuby was."
Source: Read Full Article