No matter how famous someone is, they are not immune to tragedy. And a person's tough exterior doesn't mean they don't suffer in silence. Nobody knows this better than Lee Rosbach, the captain of mega-yacht Valor and star of Bravo's Below Deck. Rosbach lost his son to an accidental overdose earlier this year, and this week, he opened up about the difficulty of trying to move past such a tough loss.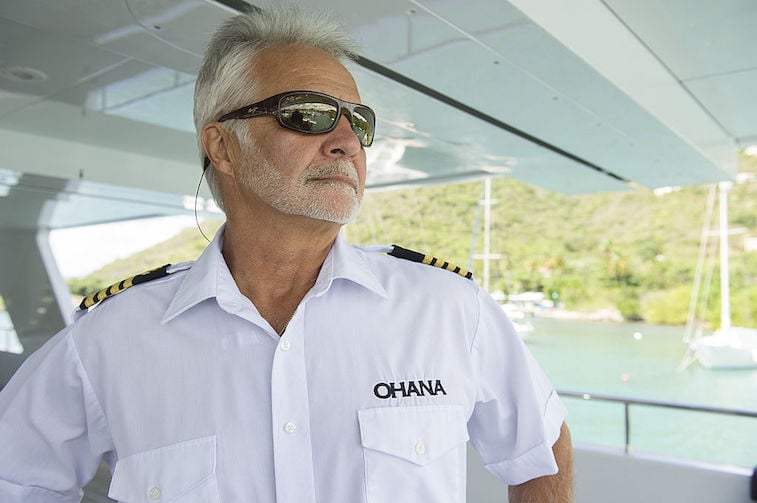 Rosbach has been the captain on 'Below Deck' since its start
Anyone who watches Below Deck understands that Rosbach is the backbone of the entire show. He's the captain, and that's been the case since the show started seven seasons ago. Everyone on the crew answers to the captain, and though he gives praise where praise is due, he's hardly a pushover. It's quite the opposite. He appreciates his deck and interior crews but is always the first to set them straight if something gets messed up. At the beginning of season 7, Rosbach warned the yachting crew that if anyone gets into trouble (such as gets arrested), he'd make sure they were on a plane out the next day.
Rosbach's son died of an accidental drug overdose in July
Rosbach's world took a devastating turn over the summer. His son Joshua, who had battled drug addiction for the last 20 years, died from an accidental overdose. Unfortunately, Rosbach was the one who discovered his son had died. He went to check on him at his Fort Lauderdale home and found him on the sofa with his head in his hands. He didn't think much of it until he got closer.  "I went over to give him a hug, and he was cold. He'd gone," Rosbach told Page Six in an interview. Rosbach was then told that his son had bought pills that were laced with five different substances when he thought he'd bought prescription opioids.
He says coping with the tragedy is 'minute by minute'
Moving on from his son's death has been harder than Rosbach could have ever imagined. It's only been three months, but things have not gotten much better for him and his wife. On October 16, he spoke with Rosanna Scotto and Lori Stokes on Good Day New York, where he said that so far, time has not healed any of his wounds. He said getting through the days has been difficult. "[You] make it through the next minute, and the next one, and the next one," he said. "You can sit there and say 'day by day' and 'month by month,' but it's actually minute by minute."
Rosbach's newest season of 'Below Deck' has been a nice distraction
Though coping with his loss has taken a lot of out of him in recent months, he has found some solace in the distractions of everyday life. He recently purchased a new car, and the newest season of Below Deck premiered less than two weeks ago; both have provided him with a distraction from the emotional pain he's been feeling. Hopefully Rosbach will find new meaning to life soon enough, but for now, he needs some more time to come to terms with everything that has happened.

Source: Read Full Article