Below Deck previews indicate that the crew is clearly concerned not only about Isabelle "Izzy" Wouter's health but possibly their own.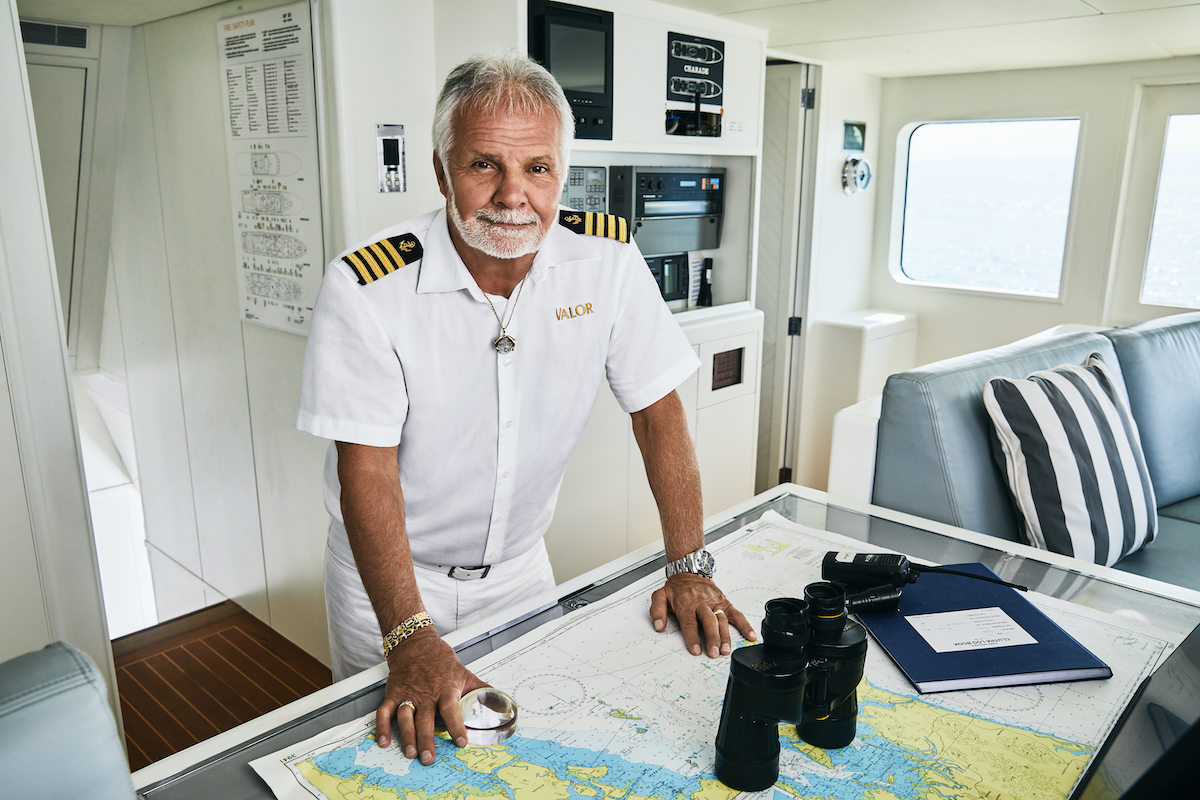 The upcoming episode description drops some hints that perhaps the crew worries that Wouters had COVID-19 (coronavirus). "Izzy must play musical bunks, leaving Francesca and Eddie to address professionalism on deck with Elizabeth and James," according to the episode description.
"Meanwhile, Izzy's condition worsens, and she's put into quarantine," the description continues. Below Deck Season 8 was shot as COVID was emerging as a public health threat. The crew is seen getting information from loved ones on land, looking concerned but not alarmed – yet.
Izzy Wouters started showing symptoms she was ill
Wouters' symptoms emerged during the previous episode. She was exhausted and had a feeling of overall malaise. While she insisted she would power through, she was visibly struggling and feeling unwell. Wouters ends up in her bunk toward the end of the episode.
Viewers instantly wondered if Wouters had COVID. "Izzy feeling ill – does she have #Coronavirus?" one person tweeted during the episode. Wouters only replied, "You'll have to keep watching."
Wouters also previously disclosed she had Guillain-Barre syndrome, which is an autoimmune disorder that attacks the nerves. She said she couldn't walk for a period of time and had to rebuild her strength and stamina.
While crew members have shared that yachting is akin to being isolated, providing unique travel opportunities during a global pandemic, Wouters could have contracted the virus during a crew outing. The crew was filmed at dinner on land, plus they ventured to a farm animal sanctuary.
Chef Rachel knew the pandemic would be a serious threat
Bosun Eddie Lucas seemed to be very dialed into the pandemic that was unfolding in the United States. However, chef Rachel Hargrove had deeper insight as she and her boyfriend were based in Italy. She was filmed discussing the pandemic with him, while Italy went into lockdown.
"I was actually in the know [about COVID]," she told Showbiz Cheat Sheet. She said Italy was way ahead of the U.S. in terms of the threat level. "So I don't think the American public realized the actual progression and how fast it was and how big it was," she said. "Because it came to light in February. And then it took down all of Europe like straight away."
"I was actually furious that it took that long for America [to take action]," she said. "I'm very upset about it." She was also shocked by how Americans were reacting to the virus. "Oh yeah, [they'd say] it was influenza," she recalled. "It really hurt me to actually say something. Like I was gobsmacked."
"I was literally gobsmacked that no one had urgency or thought of a way to wrap your head around it," she said. "It's quite a lot to wrap your head around. But also what options do we put in place to deal with it?"
Below Deck is on Monday at 9/8c on Bravo.
Source: Read Full Article