Some Below Deck Mediterranean crew members dished about what really went on during their recent weekend together in South Florida. Several Below Deck crew members assembled in South Florida to celebrate their manager's birthday at the Hard Rock Guitar Hotel in Hollywood, Florida. Alex Radcliffe, Anastasia Surmava, and Colin Macy-O'Toole dished about some of the late-night fun they had, which included Radcliffe admitting he doesn't exactly maintain a neat and tidy hotel room.
Alex Radcliffe says the 'Below Deck' crew had a wild night
The crew shared videos and photos from the party at the Hard Rock Hotel and partying in downtown Ft. Lauderdale. Radcliffe shared a room with Bobby Giancola and Macy-O'Toole bunked with Eddie Lucas from Below Deck. Radcliffe joked about how his room was a total disaster only moments before Macy-O'Toole arrived at his door.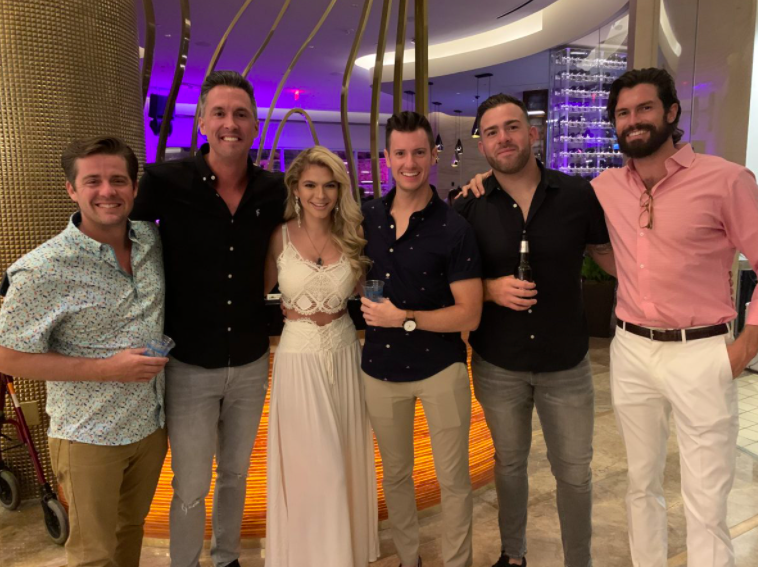 "Colin blocked my number after last week," Radcliffe joked on his and Surmava's Altered Reality podcast. Macy-O'Toole returned the ribbing by telling Radcliffe he blocked his number before they arrived at the casino.
"So after our first night when we went out, the next morning, me and Bobby shared a room, he shared a room with Eddie," Radcliffe recounted. "Both neat guys. Me and Bobby are both somewhat neat. Bobby's OCD, very neat. I'm like whatever. But Bobby got a little wild. Had a little goodnight. Maybe a little stranger popped in and out, whatever. Colin goes to me, 'Damn your room is a mess!'
Bobby Giancola had an overnight 'visitor,' Alex Radcliffe recalls
"Lemme remind you, 20 minutes before you got to the room, I cleaned the whole room!" Radcliffe exclaimed to Macy-O'Toole. "I thought the room was clean. I put all the clothes away. And I was like, 'Damn good thing he didn't walk in 20 minutes prior!' There were pizza boxes everywhere. Chicken tenders on the floor. A random girl's like clothes there. Throwing Bobby under the bus on that one."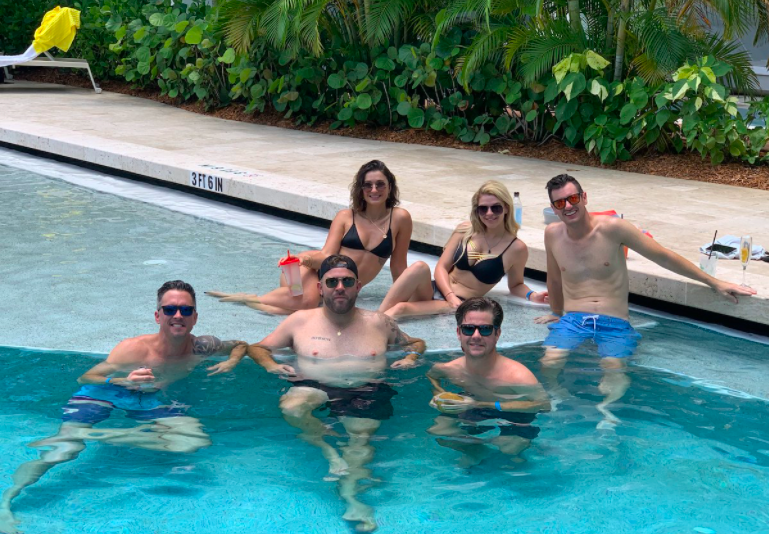 "Colin and Eddie just walk in and was like, 'The f–k is this girl?'" Radcliffe added. "I'm like, 'This is Bobby's sister. Or like cousin.' And they go like 'Oh, alright.'"
Macy-O'Toole joked, "It smelled like bad decisions in there."
Getting pizza was like the 'Hunger Games' for the 'Below Deck Mediterranean' crew
Surmava shared her favorite part from the weekend. "Was when you, me, and Eddie waited probably 20 minutes in line for pizza," she said to Macy-O'Toole. "And then almost got into a physical altercation with the people in front of us!"
"Yeah, there were really annoying people in front of us and they got like the last pizza," Macy-O'Toole said. "And we all got like a pepperoni and but it was like the Hunger Games in that line. It was crazy. Yeah, it was wild. Like I'll take whatever you've got left. We were starving. That was funny though."
Source: Read Full Article