Chief stew Katie Flood from Below Deck Mediterranean recently shared that she gets seasick on charter. In fact, she admitted that she doesn't simply feel a little green and that her current captain gives her breaks because her seasickness is pretty bothersome. "Yeah, this is one is really ironic," she laughed during an Instagram story Q & A. "I get really seasick."
Kasey Cohen from 'Below Deck Mediterranean' also had horrific seasickness
Seasickness, especially for the crew is no joke. Third stew Kasey Cohen from Below Deck Mediterranean Season 3 was plagued with horrific seasickness and thought her job was in jeopardy as a result. Cohen told Showbiz Cheat Sheet that she was shocked when she got seasick in the Med because she hadn't experienced it in previous jobs.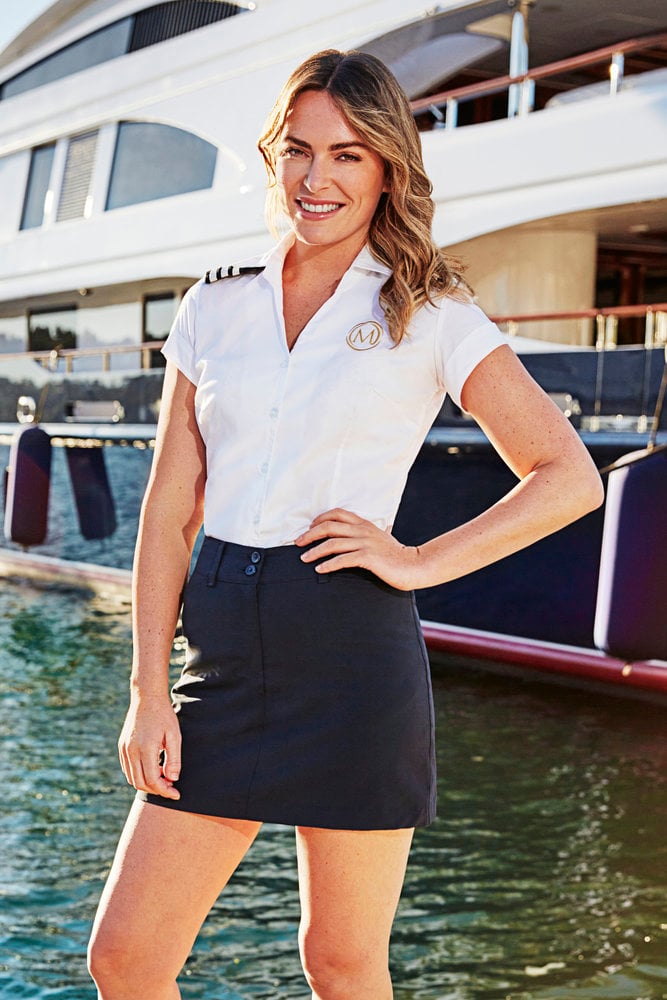 "Because I'm always fine," she said in a 2019 interview. "I get into the Mediterranean and I think it was just the waters because it is so rough compared to the water back here." Cohen believes being stuck in the laundry room only made her seasickness worse.  "I was also doing turn downs in the cabins so I never really had fresh air until later on [in the season]," she recalled.
Kasey Cohen needed medical help to treat her seasickness on 'Below Deck Med'
Cohen felt better when the crew went out on land. But once the crew was on charter, Cohen's seasickness returned. She tried sea bands, which are designed to provide a non-pharmaceutical solution to seasickness. But, "They didn't help me at all," she said. "But it became a running joke for me to just wear them all the time."
Her seasickness was so severe, she needed medical intervention. Captain Sandy Yawn had Cohen see a physician who prescribed medication. "He was authentic Italian doctor so I thought it was funny," she laughed. "The doctor also prescribed some seasickness medication, which was a higher power than Dramamine," she recalls. "At least that's what the translator said."
Captain Lee from 'Below Deck' also dealt with seasickness
Below Deck Mediterranean fans may be surprised to learn that Flood was fighting seasickness this season. But she's not the only higher-ranking crew member to deal with it. Cohen shared that Captain Lee Rosach from Below Deck also empathized with her, sharing that he too dealt with seasickness in the past.
"Captain Lee said that he had gotten seasickness and the whole time he was on the bridge he had a bucket next to him," she said. "He defended me which was really nice." Cohen took a lot of heat from some viewers and the crew for being seasick. But she said Yawn was always supportive and encouraging.
"I was lucky to have her [Yawn] be so supportive," Cohen recalled. "Captain Sandy saw that [I was working and throwing up] and she saw my work ethic. And the fact that I kept trying and didn't give up. So it was really sweet of Sandy to see that and give me my fair shot, which I really appreciated."
Source: Read Full Article