Fans have been waiting four long seasons to see good guy lawyer Jimmy McGill turn into the sleazy criminal lawyer Saul Goodman.
Better Call Saul, the prequel to the Emmy-award winning drama Breaking Bad, has been slowly foreshadowing Jimmy's descent into darkness for years, and now fans are going to get what they've wanted all along.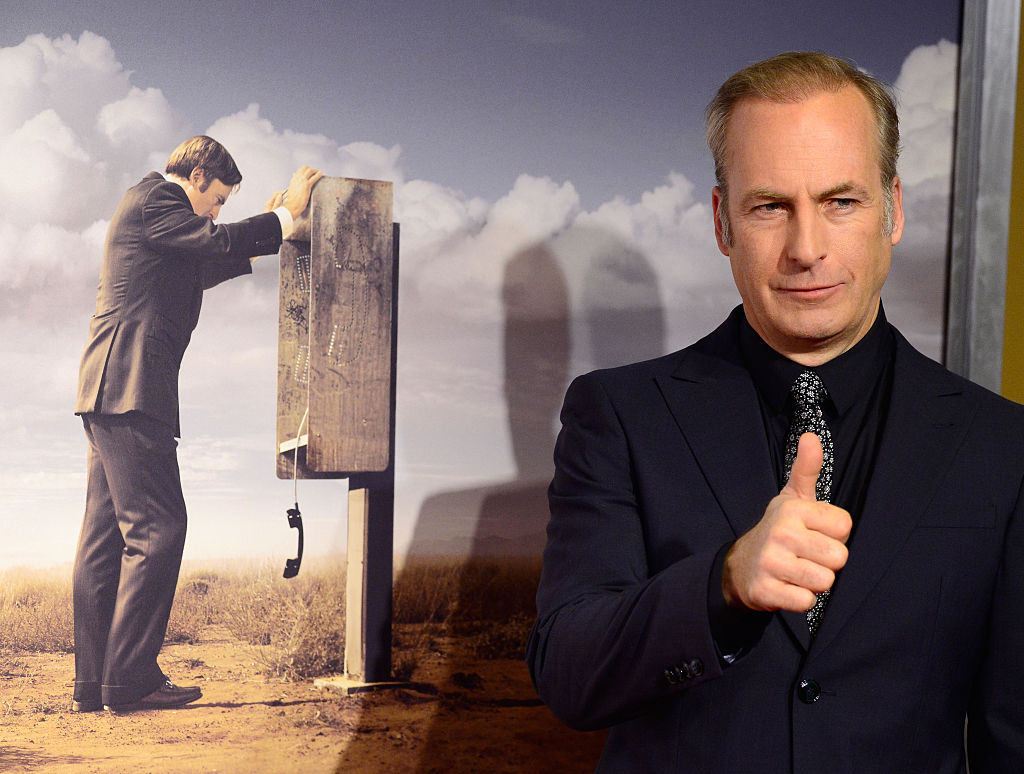 Because we all know how the story ends, right? Fans of Breaking Bad may have been obsessed with Walter White and Jesse Pinkman, but Saul Goodman (Bob Odenkirk) was the scene-stealing lawyer who helped keep the drug-dealing duo out of prison — and alive.
Obviously, he made an impression, because Odenkirk's efforts were rewarded with an entire series based on how he turned into Saul Goodman (a name that came from the phrase, "It's all good, man").
Chuck's death changes everything for Jimmy McGill
So much happened in the fourth season of Better Call Saul, most notably Jimmy McGill processing the death of his brother, Chuck. For four long seasons, Chuck has been a complicated character and constant enigma in Jimmy's life. On one hand, Jimmy is loyal and loving towards Chuck. But Chuck is also conniving and doesn't respect Jimmy as an equal. Their relationship was never on solid ground.
With Chuck gone, Jimmy was finally left to find his own way without being in the shadow of his brilliant older brother. But it turns out Chuck's suicide revealed something essential about Jimmy's character, too.
Jimmy McGill is doomed to take the low road
"The most interesting thing washow Jimmy deals with the death of his brother Chuck, who is the most importantperson in his life. His whole life is geared for trying to win his brother'saffection and respect," Bob Odenkirk explained during an interviewwith Deadline.
"Jimmy is broken in such a waybecause of Chuck's choice that he'll end up being Saul pretty much full-time, Ithink, in his life. And that's really only a part of who he is, the scammy guywho's just a dealmaker."
Fans are eagerly awaiting Season 5 of 'Better Call Saul'
It was just announced that the fifth season of BetterCall Saul won't be released until 2020, but according to Odenkirk, it'sgoing to be worth the wait.
"It's the best season we've everdone, it's going to blow your mind," Odenkirk gushed. "I'm not kidding abouteither of those things. It's f*cking awesome. I can't wait for people to seeit. It's just shattering in every direction, and I love it."
Those are strong words comingfrom an actor who was part of the most beloved television shows of all time.What will be the final straw for Kim Wexler? When will Jimmy McGill fullybecome Saul Goodman? Are we finally getting our Walter White cameo, or notuntil later?
All of these questions will beanswered soon enough. Better Call Saul returns to AMC in 2020.
Source: Read Full Article