Before Better Call Saul premiered in 2015, no one was sure exactly what it would be.
Would the show try to mimic the massive success of its predecessor, Breaking Bad, or would it forge its own path? Even the showrunner Peter Gould wasn't sure what was going to happen while telling Saul Goodman's backstory. He certainly never expected the series would potentially surpass the original.
Gould recently sat down for an interview to explain how muchthe show has surprised him and why.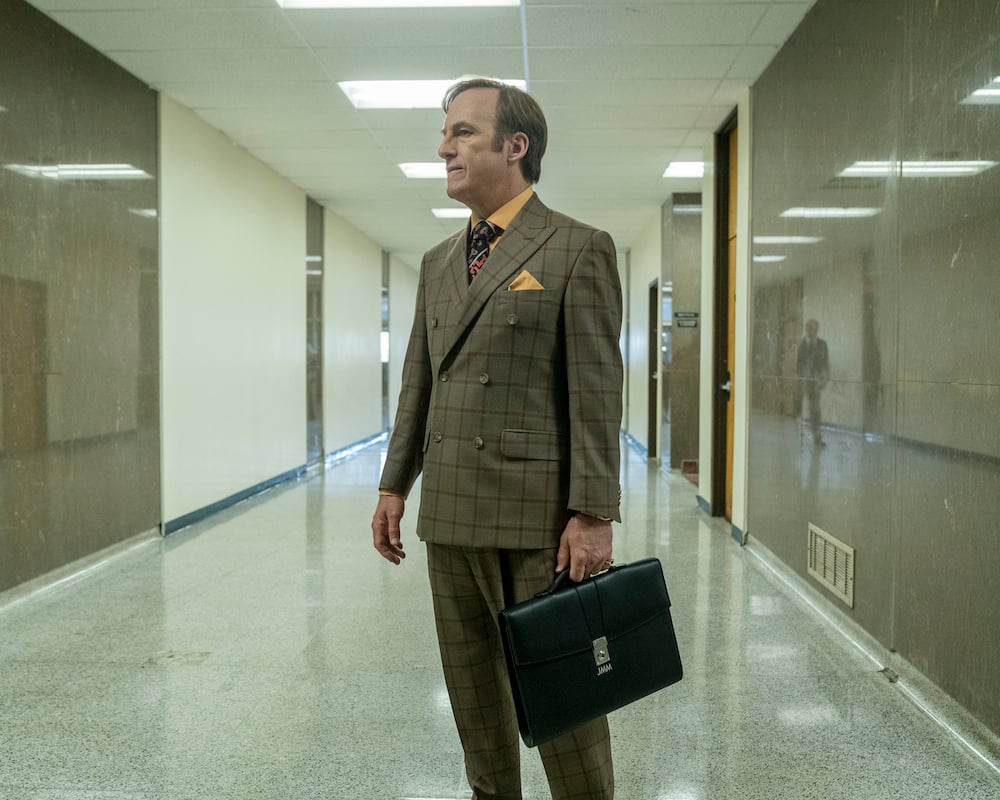 RELATED: 'Better Call Saul': There's a Wild Fan Theory That Kim is Pulling the Ultimate Scam on Jimmy
Peter Gould can't believe how tragic Jimmy McGill's storyturned out
When Breaking Bad showrunner Vince Gilligan and Gouldwere hashing out the plan for Better Call Saul, they almost made it intoa comedy. Saul Goodman was created asa joke character and during most of Breaking Bad, he didn't seem tohave much depth beyond being a morally compromised criminal lawyer. But BetterCall Saul proved he was more than that.
"If you were to put a gun to my head about what surprised me most, it would be how tragic [the series] feels" Gould said about Saul's backstory.
"The thing that surprised me is how deep Jimmy McGill turnedout to be. Saul Goodman, when we saw him on Breaking Bad, didn't seem tohave a lot of different levels. The longer we work on the show the more we'vefound. A lot of that has to do with Bob Odenkirk's amazing performance."
Jimmy McGill still hasn't fully transformed into SaulGoodman
As we've seen over the course of the series, Jimmy McGillbecoming Saul Goodman isn't a moment — it's a process.
There is a pivotal scene at the conclusion of season 4 when Jimmy gets his law license restored and immediately goes to file a name change form to become Saul Goodman. But even after doing business under his new name, the Saul we see in the most recent seasons is a far cry from the smarmy con man in Breaking Bad.
Fans assume a major event will force the transition sometimeduring the final season.
Peter Gould assumed Jimmy would be more like Saul by now
Even Gould didn't expect the transition to take this long. "We all thought he'd be Saul Goodman complete by the end of the first season," the showrunner told Goldderby.
"During the first season we realized that is the story ofthe show: How this guy that has so much heart and humanity becomes somebody whohas the inner coldness that Saul does. The more we got to know Jimmy the betterwe liked him and the harder stretch it seemed that he would ever become SaulGoodman."
But because it was a prequel, the story always had a veryspecific destination. Changing who Jimmy became wasn'tan option.
"It was this season [5] that the fog cleared about how thishappens. It saddened me a lot, but it's an exciting and tough journey," Gouldcontinued.
Fans are looking forward to seeing the last chapter of Jimmy/Saul's journey when the final season 6 of Better Call Saul premieres sometime in 2021.
Source: Read Full Article