The world is mourning the loss of beloved TV legend Betty White, who died on Dec. 10 at 99 years old. White is best known for her roles on The Golden Girls and The Mary Tyler Moore Show. But her other TV credits include Mama's Family, a spinoff of The Carol Burnett Show.
For two seasons, White portrayed Ellen Harper Jackson on the series. In honor of the late star's memory, let's take a look at her best moments from the show.
Betty White showcased Ellen Harper Jackson's vulnerable side
White's character Ellen is the eldest of Thelma Harper's (Vicki Lawrence) children on Mama's Family. The character is often viewed as snobbish as having married a rich husband. Yet, Ellen had her vulnerable side, showcased in the episode "The Wedding Part 1."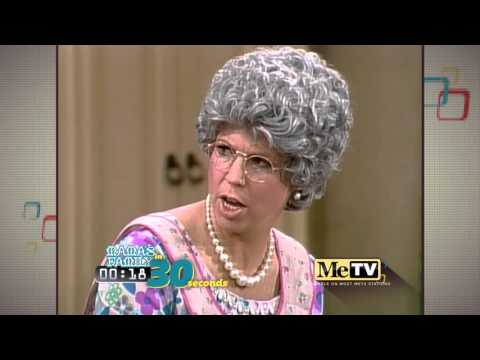 The Harpers are preparing for Vint and Naomi Harper's (Ken Berry and Dorothy Lyman) wedding, but it's Ellen's personal life that takes center stage. During the bridal shower, Ellen expresses her belief that her husband Bruce is having an affair. Although her family knows the truth, they try to shield Ellen from finding out. However, when Eunice Harper (Carol Burnett) arrives, she gloatingly tells Ellen the rumors of Bruce's affair are true.
White showed a range of emotions from sadness to anger as Ellen discovers the heartbreaking truth. It's one moment where fans felt sorry for Ellen.
Ellen Harper Jackson's younger boyfriend created drama
Although Ellen and Bruce work out their problems, by the second season, the couple divorce. A lonely Ellen spends time with her family by showing them slides of her vacation. However, she begins skipping out on the family functions when she starts dating Glen (Gary Hudson).
Due to their 20 year age difference, Ellen keeps their relationship a secret because she's afraid of what everyone thinks. However, the family learns about her new boyfriend when they show up at the same restaurant as Ellen and Glen. Thelma is unhappy with Glen and disapproves of her daughter's relationship.
White offers another incredible performance during this episode, especially during the last scene when Ellen and Thelma argue.
Betty White's last appearance came in 1986
Despite being cancelled in 1984, Mama's Family returned to the airwaves in 1986 with new episodes. White and Rue McClanahan had moved on to The Golden Girls by that time. But White returned during a Season 3 episode "Best Medicine," and according to IMDB.com, it was her final appearance as Ellen.
Thelma is angry at Ellen for skipping out on Fran Crowley's (McClanahan) funeral for a bridge tournament. Although Ellen tries to make amends with a gift, Thelma won't forgive her daughter. However, after discovering Ellen is having an operation, Thelma rushes to her daughter's bedside.
The two share a heartfelt talk, but they're soon bickering again when Thelma learns Ellen's surgery is for a fanny tuck.
Source: Read Full Article