Bob Hearts Abishola actor Matt Jones has appeared seemingly everywhere, from Breaking Bad to an animated Batman series. Matt Jones has appeared in six shows on CBS alone. However, he hilariously cannot remember them all off the top of his head in a 2019 video. He first guessed that he appeared in three, but do you know them all?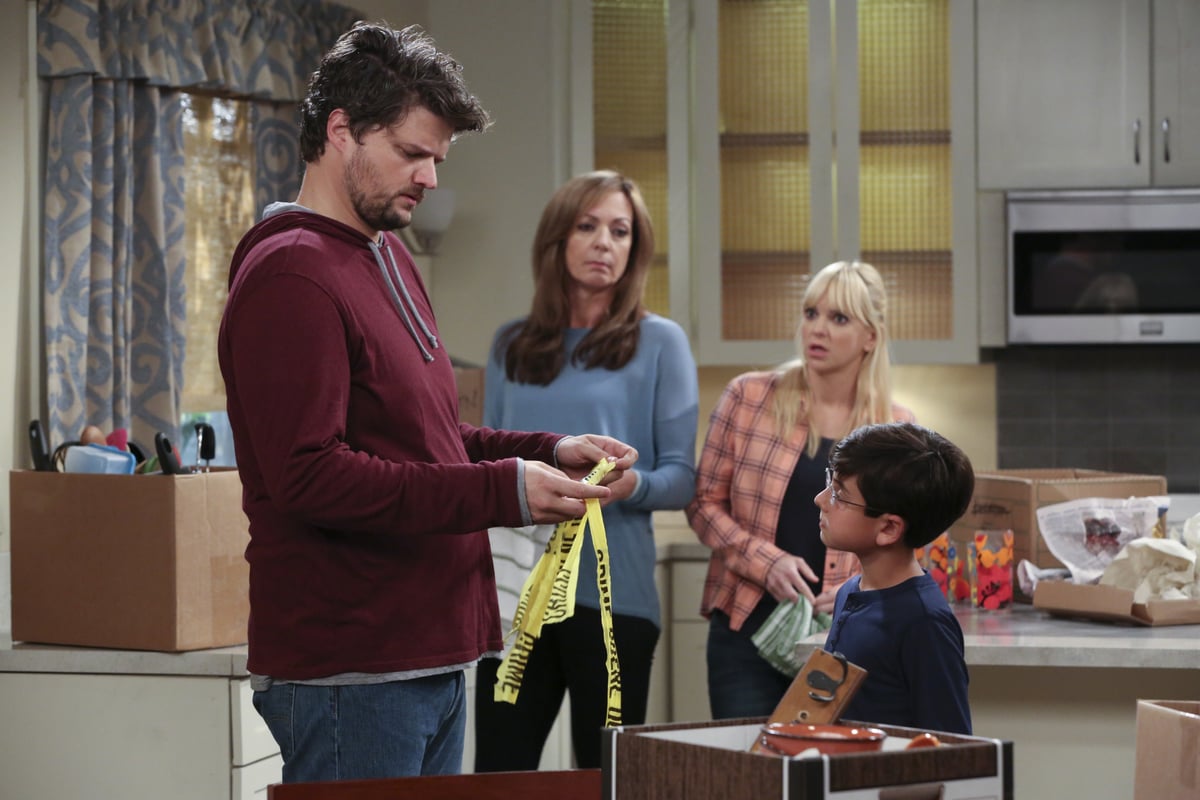 #1 'How I Met Your Mother' marked Jones' first CBS show in 2009
A decade before Matt Jones starred as Douglas on Bob Hearts Abishola with Billy Gardell and Folake Olowofoyeku, he first joined the CBS family as Arthur, the pizza delivery guy.
In the episode "The Rough Patch," Ted, Marshall, and Lily spy on Barney and Robin. Jones tried to deliver them a pizza, but Ted took everything he said as an innuendo. He returned later in season 5 after Marshall admitted he had been mugged earlier.
#2 He almost forgot he starred on 'CSI: NY'
When asked how many CBS shows he's starred in, Jones tried to list them off, citing Mom, Chuck Lorre's Bob Hearts Abishola, and NCIS, but he almost forgot CSI: NY.
"'I've been on so many good shows that it's hard to remember all of them," Jones confessed in a 2019 video. "It really is!"
In CSI: NY Season 8, Episode 14, he played Steve Blanton for the first time. He returned to the role in episode 15 of the same season.
#3 In 'NCIS,' Jones played Agent Ned Dorneget for three seasons of the CBS show
The third CBS series Jones starred in came in 2011 on NCIS. He played Agent Ned Dorneget from season 9 to season 12 when the character died from injuries he received in an explosion.
Dorneget was involved with Tony DiNozzo in multiple episodes. However, after six episodes, after evacuating civilians from a building, a bomb blast caught his character, and he died in the hospital later.
#4 Matt Jones played Bullwinkle on the CBS show 'Hawaii Five-0'
In 2013, Jones played the character Bullwinkle on Hawaii Five-0. He remembered his line about keeping his 'pineapple bong' and lagged about the part.
"If the character has a really stupid name," the Bob Hearts Abishola actor said, "chances are I can probably book the role."
#5 Before 'Bob Hearts Abishola,' Jones played Baxter on 'Mom'
As his biggest part by most episode appearances on a CBS show, Jones played Baxter in Mom. Baxter became the ex-husband of Christy sometime before the start of the show. He eventually married Candace in season 3. In season 2, Baxter gained a new job, which Jones also managed to recall.
"Car salesman," he said, "and I would be terrible at it. I'm not silver-tongued enough to be a car salesman. I can sell a TV show, though."
However, with Bob Hearts Abishola Season 3, he could appear in even more episodes of the Chuck Lorre show.
#6 He stars as series regular Douglas Wheeler on 'Bob Hearts Abishola'
As Bob Hearts Abishola continues, it could mark the most episodes Matt Jones has starred in on CBS shows. As of Bob Hearts Abishola Season 3, Episode 8, he has appeared in 51 episodes, nearly beating his 59 Mom episodes.
And Douglas might have a love interest of his own soon, as he got flirty with a bus driver named Oliva in a season 3 episode.
Jones knows that each of these characters has one thing in common. "Whatever they are," Jones said, "be it uninformed or silly, they're genuine."
Source: Read Full Article