CBS
Well over 500 episodes and counting, Survivor shows no signs of slowing down.
In its current (and 38th) season, the CBS reality juggernaut introduced a new twist to the game: the Edge of Extinction.
When the cast and twist was first announced in February, it sent chills down our spine: when a castaway's torch was snuffed, they are presented with two paths: one leads to a boat, that will take them to an island where they can fight to stay in the game but will endure extra-grueling challenges. The other path…well, it's the one of least resistance aka you willingly leave the game for good.
Of the newest twist, host and showrunner Jeff Probst ominously said, "The question we're exploring is, how far are you willing to go for this game?"
Heading into the premiere, we were very pumped and a little scared. This is a show that has had to evacuate castaways for serious injuries sustained in the competition! They have had to stop gameplay (twice) due to cyclones! WTF would Extinction put these people through?!
But then the premiere came and went, and the Edge of Extinction was sort of revealed to viewers, and to be honest, we were kind of…whelmed. Still, we were willing to wait it out and see where it all was heading.
But halfway through the season, we're calling it: Edge of Extinction just isn't living up to its hype, even with Probst already calling it possibly "iconic" in last night's episode, which finally saw the tribes merge…and the six E of E competitors join them on the beach.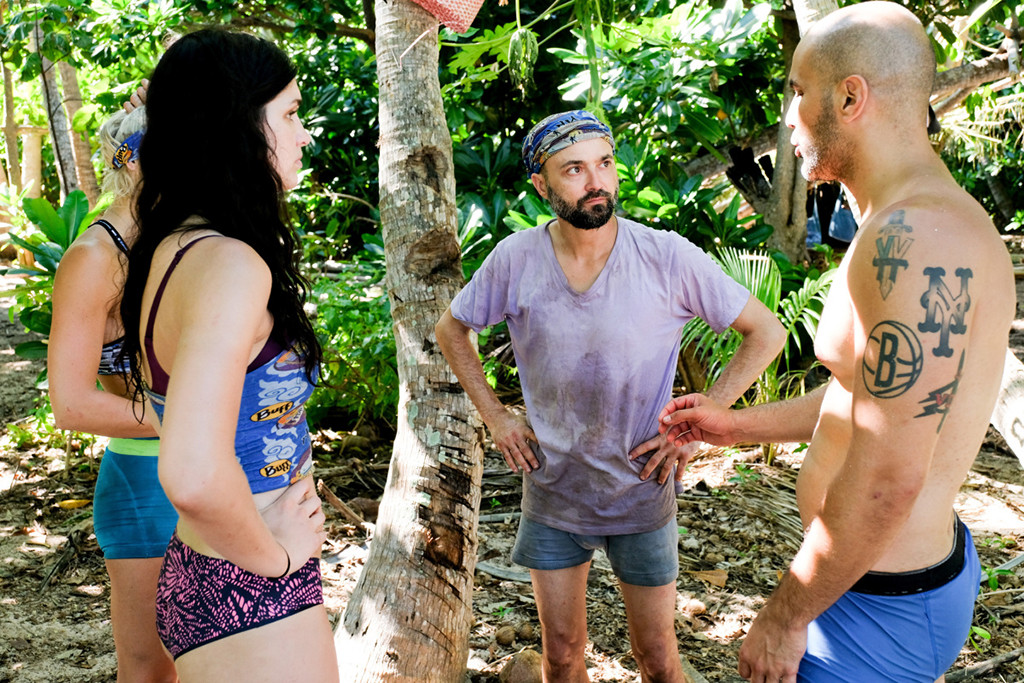 CBS
"Over the years, certain moments on Survivor have become iconic. Some moments take years to become iconic, others become iconic the moment they happen…this may be one of them," he said, before asking the six ousted castaways to "come on in" so they could compete in an Edge of Extinction challenge that would allow one of them to return to the game, with the just-merged contestants getting "courtside seats" to the action.
After Rick Devens won his way back in, Probst let the entire cast know that from here on out every castaway voted out would get the chance to go to Extinction. After they left to return to camp, he also gave the five contestants—Reem, Wendy, Keith, Chris and Aubry—the choice to either leave now or go back. While they initially all chose to return to E of E—with Aubry memorably shouting out, "Let's f–king do it!—as soon as they got there, Keith and Wendy decided to raise the white flag, hop on that boat and ride off in pursuit of hamburgers.
Yep, two proclaimed Survivor super-fans chose to quit the show.
Of Extinction, Probst told Entertainment Weekly's Dalton Ross, "From a living point of view, this is the most extreme situation we've ever created for the players. Part of the experience is for the audience to learn alongside the players."
The problem is…the initial players sent to Extinction didn't really have time to connect with audiences, so the idea of watching them be miserable and secluded didn't exactly make for riveting TV. Part of the fun of Survivor is the social game, it's like watching The Real World with less alcohol and more politicking as strangers attempt to form alliances without annoying the crap out of each other.
Basically, Reem, the first ousted castaway, just sat around crying and waiting for any idea of what the eff E of E was all about.
After he was done chanting "Jesus" as a way to receive a sign to sway his decision, Keith eventually got in the boat; he and Reem (and the viewers) eventually learned they would have to endure an arduous hike each day to receive a very little amount of rice.
"It started with an observation. Over 18 years of Survivor, it's been remarkable to see how well players have adapted to the conditions," Probst explained to EW. "Living on very little rice while enduring the elements, competing in challenges and playing human poker had become the baseline. So, we wondered, could they go further? If pushed, how would they respond? This was not designed as a cruel test for our sinister pleasures, but more a true examination of willpower."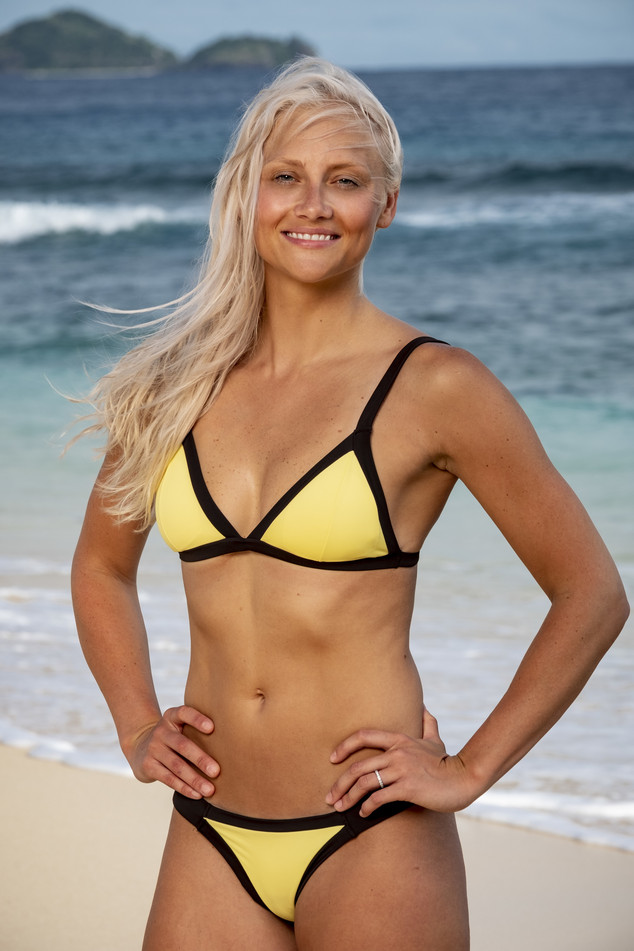 CBS
He continued, "So the idea quickly became that they would have to earn every step they took. If you thought Survivor was tough, wait until you experience Edge of Extinction. In the case of rice, we didn't even tell them it existed. Everything was on them."
And when the six E of E players returned, Probst stressed to the castaways, "They have had to work every bit as hard as you have since they've been voted out."
Part of the problem with that, at least for viewers, is that we just didn't really get to see that work or struggle.
Here's the thing: The Lesu tribe, which has lost all but one immunity challenge in truly one of the worst tribe performances in recent Survivor history, is basically living and competing in all of the physical challenges on the same (if not less) amount of rice each day. Kelley Wentworth, one of the four returning players, told Entertainment Weekly just how depleted their tribe was.
"Why were we having a hard time? Oh, man, where do I begin? We were living on about 1/2 cup of rice per day," she said. "That's maybe 200 calories a day, if that. It was a struggle just to walk down to the beach to gather firewood. We had no fuel in the tank. We had no shelter."
So…the living conditions (unless you had Joe aka "Joey Amazing" on your tribe to carry the team to victory each immunity challenge on his back like a backpack) seem about the same.
In an interview with EW, Probst talked about how Edge of Extinction was going to bring a whole new feel to the longrunning show, adding some uncertainty and intrigue as fans often become contestants, coming in with an understanding and (some) comfort in the format.
"It really is a brand new world on Extinction and people still aren't sure what kind of society they want to establish," he explained. "As you point out you have different types of people reacting differently to the situation. Some are optimistic and community minded, others are desperate and selfish. I would guess that some of our deepest fears come out in a situation like this and suddenly your fight or flight response is kicking in and it's being driven by so many outside factors."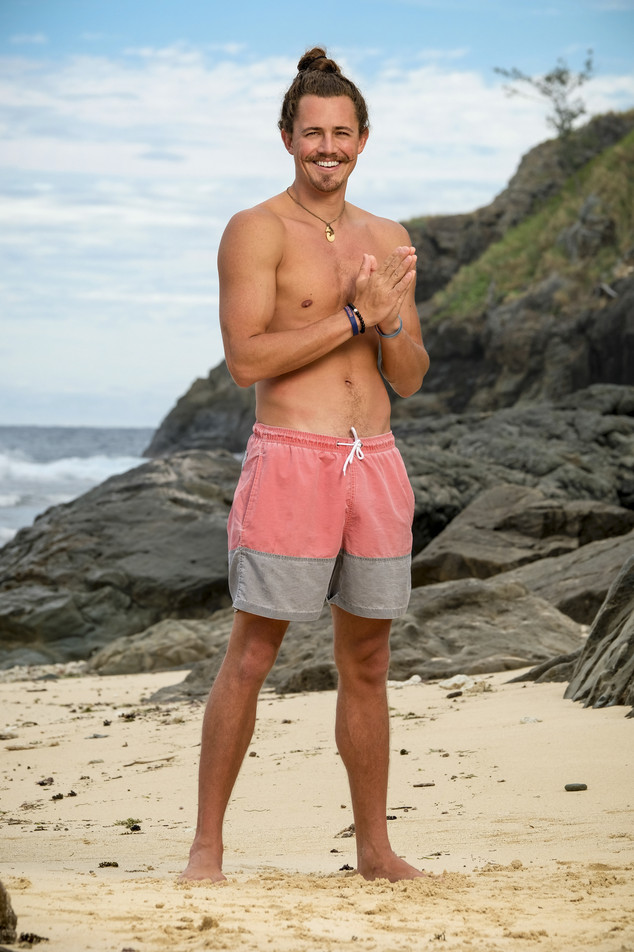 CBS
But how can we invest in any alliances or rivalries when we're barely spending any time with people we didn't even really get to know before they were voted off? And how can the players who were eliminated so early in the game really be able to serve as jury members when they barely know the other castaways and haven't seen their gameplay? (At this point, going to E of E is almost a weird advantage, giving you time to curry favor with the people who will eventually decide who wins the $1 million.)
"We don't have to spend five minutes of screen time at Extinction Island," Probst told The Hollywood Reporter ahead of the premiere, hinting E of E would likely not receive equal time. "We just have to tell the story in the most dramatic and entertaining way. So you may find our structure changing into a situation where we're at a tribe camp, and then we pop over to Extinction just for a moment, and then we pop back to the original scene back at camp. We want to continue to break down the walls. We're just telling stories. We want to tell them in whatever way is most compelling and works."
Source: Read Full Article