Candace Cameron Bure essentially grew up in front of television cameras while portraying DJ Tanner on "Full House" from 1987 to 1995. She met her husband, Valeri Bure, thanks to an outing with her co-stars. 
Candace took to Instagram in June to share the story of how she met Valeri. She shared a trio of photographs she found via "some internet digging" that showed the night the two first locked eyes. She noted it happened at a charity hockey game in 1994 — her first ever game — that "Full House" co-star Dave Coulier (Uncle Joey) invited her to attend. She went to the game with Bob Saget (Danny Tanner) and Lori Loughlin (Aunt Becky), as well, and she took notice of "a super cute, blonde haired, extremely talented Russian pro hockey player" on the ice. Candace and Valeri met after the game, and the sparks flew. Saget teasingly commented on Candace's Instagram post, "When Val gave you his sweaty jersey after the game I knew it was a done deal." 
As Closer Weekly noted, the pair got married in 1996 and welcomed their first child, daughter Natasha, in 1998. Natasha's younger brothers Lev and Maksim joined the family in 2000 and 2002, respectively. Natasha is all grown up now, and she's both gorgeous and talented just like her mom. Keep scrolling to learn more about the eldest Bure child.
Natasha Bure grew up building a strong Christian faith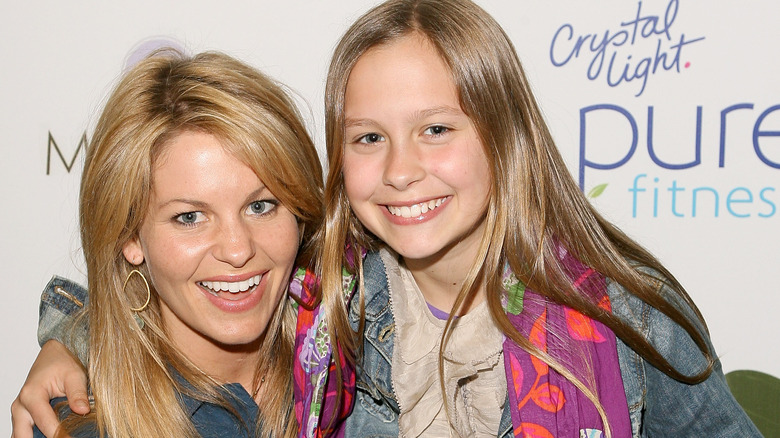 Candace Cameron Bure has been open over the years about her Christian faith, and her daughter Natasha Bure is following a similar path, as noted by The Christian Post. During a Harvest Show interview in 2017, Natasha touched on how important faith has been in her life. "My faith, in general, has just been a huge part of my life ever since I was born," she detailed. "I grew up in a Christian household, I was raised by Christian parents, I went to a Christian school all the way up to 10th grade, so pretty much my entire life was always surrounded by it," Natasha added. She acknowledged there have been "bumps in the road" with her faith, but she always finds "my foundation in God."
Natasha also told Christian Post in 2017, "Your faith is never going to be perfect. You have to work each and every day to grow that!" She explained her belief in the practice of asking questions and being open to "tough conversations," and that she "would encourage everyone to have those conversations and ask those questions." Natasha was raised in Los Angeles, and she admitted that it was sometimes "difficult being around a culture that isn't always agreeing with what you're being told at home." However, Natasha expressed her belief that despite that difficulty, "it's important to stick to what's right."
Being an entertainer is in Natasha Bure's blood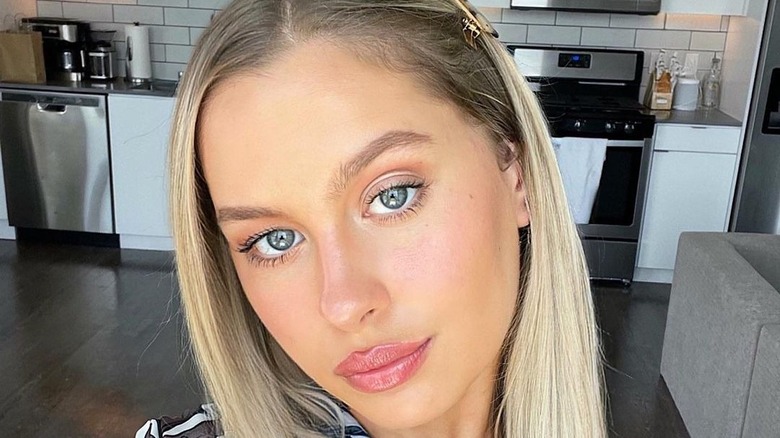 In 2014, Natasha Bure started a YouTube channel and her first upload was a video with her mom, Candace Cameron Bure. Natasha's lifestyle, fashion, and beauty channel has garnered more than 260,000 subscribers and 11 million views thus far. In addition, Natasha has built an Instagram page with more than 550,000 followers.
Natasha told Parade in 2019 that she never envisioned attending college because neither her mom nor her dad went to college. She admitted, "Ultimately, I'm happy with my decision to just do my own thing." Natasha did some commercials as a child and she auditioned for "The Voice" in 2016. As People detailed, Natasha was eliminated after a praise-worthy performance during a battle round against fellow contestant Riley Elmore.
"The Voice" didn't work out for Natasha, but that didn't slow her down. In 2017, she published a religion and spirituality book titled, "Let's Be Real." She told Naluda Magazine in 2017 that she wanted to use her platform "to bring light to topics that teens struggle with every day." She also noted that despite how perfect her life might look on social media, it is actually "far from perfect." Natasha wanted to be real with others and encourage them to do the same. 
As for what's next for Natasha, she's open to more writing, and she's acting as well, per her IMDb page. Natasha is certainly all grown up now and absolutely gorgeous to boot, and she seems to have a positive mindset regarding her future endeavors.
Source: Read Full Article