The Marvel Cinematic Universe (MCU) made a huge step forward when it finally brought Captain Marvel to the big screen. The movie, of course, featured the MCU's first solo female lead and served as the prelude to Avengers: Endgame. But the 1990s setting of Captain Marvel also allows Marvel to tap into nostalgia in a way it had never been able to before.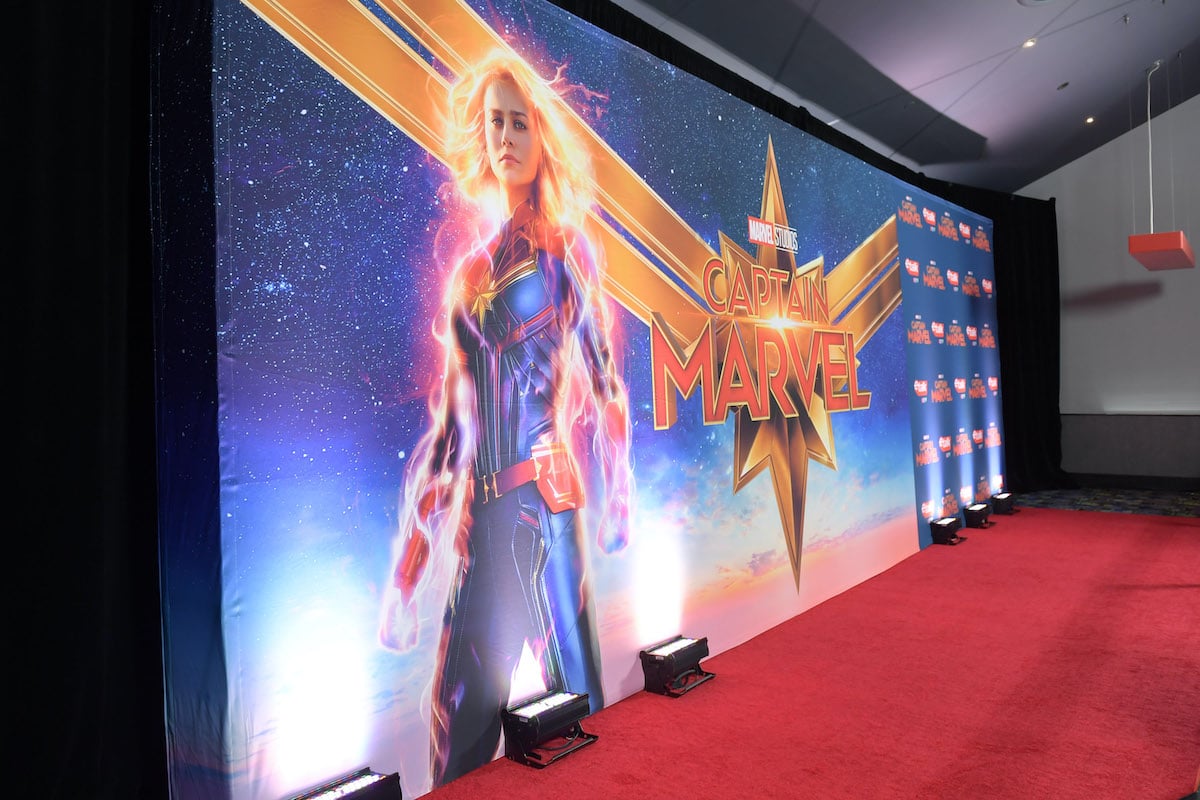 'Captain Marvel' includes a ton of references to its 1990s setting
Captain Marvel's place in the timeline is pivotal to why it works so well. Sure, the movie reveals the origin of the Avengers Initiative. But more importantly, it allows the titular hero to have her own adventures outside the greater MCU. Conceptually, the 1990s setting also informed the movie's style and tone, directors Anna Boden and Ryan Fleck revealed to Empire.
Never is this more apparent than during Carol Danvers' (Larson) arrival on Earth. To really highlight the movie's period setting, Carol lands in the middle of a Blockbuster Video. Boden and Fleck take this opportunity to shout out several movies that helped inspire Captain Marvel. Boden particularly notes "all those [Arnold] Schwarzenegger films from the '90s."
1 of Jim Carrey's most popular movies nearly played a key role
Fleck told Empire that Terminator 2: Judgment Day served as a reference for Captain Marvel. But another Arnold Schwarzenegger movie gets visual representation in the film during that Blockbuster Video sequence. Startled by her new environment, Carol blasts a standee of Schwarzenegger's 1994 hit True Lies. But she almost came face to face with another character.
In an earlier version of the Captain Marvel script, Boden and Fleck had hoped to include Jim Carrey's 1994 comedy The Mask at that moment instead. The idea was that Carol would mistake the green-faced figure as one of the Skrulls, the alien race she's been at war with. However, Boden confirmed Marvel Studios was unable to get the rights to use the image.
'The Mask' isn't the only Jim Carrey movie that influenced the MCU
Strangely enough, The Mask isn't the only movie starring Carrey that Boden and Fleck had in mind while making their MCU entry. A decade later, the actor delivered an acclaimed dramatic performance in Eternal Sunshine of the Spotless Mind. That film — much like Captain Marvel — centers on a struggle to hold on to or retrieve lost memories. The parallel was not lost on Boden and Fleck.
In fact, the sequence in which the Skrulls invade Carol's memories was partly inspired by Eternal Sunshine of the Spotless Mind. That 2004 release served as a reference for the Captain Marvel team, Fleck told Empire. And while the connection might not have seemed obvious at the time, it certainly does fit the journey Larson's character goes on. Might fans expect 2022's Captain Marvel 2 to bear some more Carrey connections?
Source: Read Full Article