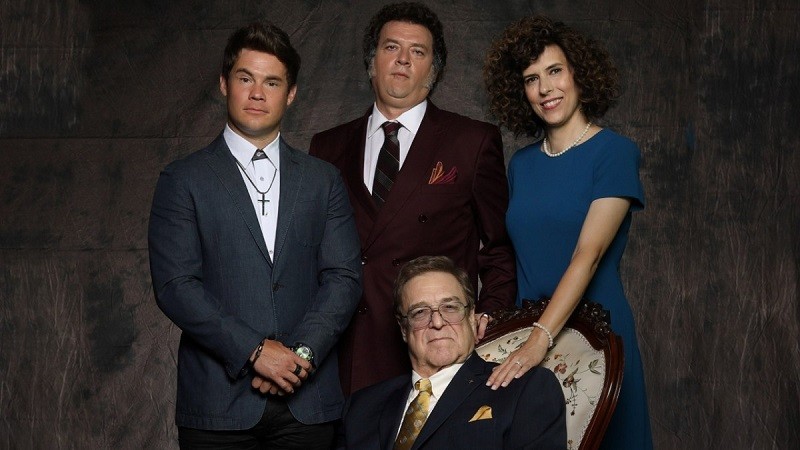 John Goodman will star as the patriarch, and Danny McBride as his son, in HBO's 'The Righteous Gemstones.' | HBO
If you're a fan of Danny McBride, you had it good from 2009-13. That's when the four seasons of his hit show Eastbound & Down aired on HBO. McBride's performance as Kenny Powers remains one of the best-loved roles of his career, and the show had real staying power.
Vice Principals (2016-17), which McBride also produced and starred in (as Neal Gamby), served as another memorable vehicle for the actor on HBO. Unfortunately, it only ran for two seasons — as the show's creators intended, but disappointing nonetheless.
Yet McBride fans won't have to wait long to see more of him on the premium cable network. Soon enough, he will return in an HBO show called The Righteous Gemstones, a project that co-stars John Goodman. Here are the details on the show and why we believe it could be the next great vehicle for these two beloved comedic actors.
McBride and Goodman play successful televangelists.
According to HBO, The Righteous Gemstones "centers around a world-famous televangelist family with a long tradition of deviance, greed and charitable work — all in the name of the Lord Jesus Christ." Goodman plays the family patriarch who took the ministry to a wide audience. McBride plays his son who's obsessed with modernizing the operation.
In the plot notes, we learn that McBride's character "considers himself a maverick" in the televangelist industry. Right away, fans will recognize the sort of self-absorbed obsessiveness of the actor's other great HBO characters.
Meanwhile, fans of Goodman's work in Barton Fink might get more of the same in this project. His smooth-talking traveling salesman in that film always knew what to say, and we imagine he drew from the same well when creating the character of a preacher whose church became world-famous.
Other cast members include Adam Devine (of Workaholics fame) and Edi Patterson (Ms. Abbot in Vice Principals). Devine will play a younger brother of McBride, while Patterson plays their sister.
With HBO placing the series order in October, fans can begin to dream of a long and fruitful collaboration between this group.
The Eastbound & Down team is back with McBride.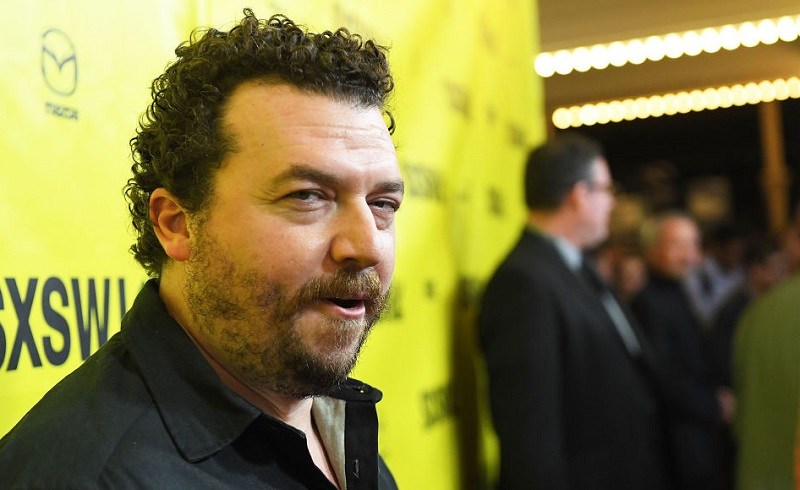 Actor Danny McBride attends the "Alien" premiere 2017 SXSW Conference and Festivals on March 10, 2017 in Austin, Texas. | Matt Winkelmeyer/Getty Images for SXSW
In addition to his acting work, McBride will produce the show as well as write and direct episodes of The Righteous Gemstones. Deadline reported that Eastbound & Down producers David Gordon Green and Jody Hill (partners with McBride in Rough House Pictures) will executive-produce this show as well.
Production will take place after Goodman's work on The Conners is done for the season. The veteran actor, who has over 150 credits to his name, will work on both shows simultaneously. (We won't know if The Conners will return for another season until May 2019.)
While there are many variables in play here — HBO's commitment, Goodman's future on The Conners, and how audiences receive Gemstones — the upcoming McBride project appears to have no plot limitations (as Vice Principals did).
In brief, all signs point to another HBO hit when it arrives (in 2019 at the earliest). Fans of the leads and producers' past work should say a prayer for multiple seasons of the show.
Check out The Cheat Sheet on Facebook!
Source: Read Full Article