The courts have spoken, and David Eason won't be enjoying any Father's Day celebrations – at least his kids won't be present for the festivities. The father of three will need to abide by court orders, even during a holiday devoted to dads. Teen Mom 2 fans are already awaiting the fall out that is sure to come from the missed holiday.
Why can't Eason see his kids on Father's Day?
David and Jenelle will be spending the 2019 parenting holidays alone. In May 2019, Jenelle and David's children were removed from the home by CPS. The removal of Kaiser took place on May 10, 2019, just ahead of Mother's Day. Barbara Evans was instructed to keep Jace, 9, home from a weekend visit that week, as well.
Shortly after Kaiser was placed in the custody of his paternal grandmother, Ensley, 2, and Maryssa, 11, were removed from the home.  Now, David, 30, will be keeping a low profile for Father's Day. According to Radar, Jenelle and David are granted one supervised visitation with their children per week. This week's visit does not fall on Father's Day, and special accommodations won't be made.
The pair allegedly last visited with their children on June 10 at a supervised visitation center. Ensley and Jace were reportedly present, but it Is unknown if Maryssa and Kaiser were at the meeting. Eason also has a 5-year-old Son, Kaden, from a previous relationship. Kaden's mother pled with a judge back in February to revoke Eason's visitation privileges. She had previously had a restraining order against Eason after a domestic violence incident. Kaden is not included in the custody battle.
Will Eason and Evans ever get their kids back?
David and Jenelle received a final ruling on June 4. The family's new judge ordered the children to stay in their current placements at least through June. During that time, Jenelle and David will need to make progress showing that they can provide a safe and stable home life for the children.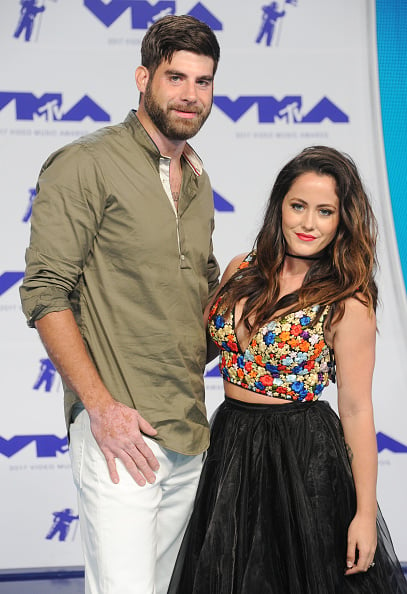 The couple allegedly needs to take part in counseling, sign up for and attend parenting classes, and submit to drug tests. Reportedly, David was also ordered to undergo a psychological evaluation. The evaluation, according to Inquistr, is to assess the gun-toting North Carolina native's anger management issues.
When is the couple's next court appearance?
David and Jenelle will be back in court at the end of June to further discuss the situation. A judge will likely want to see a great deal of progress, and any failure to adhere to the judge's ruling will likely result in the kids staying with their temporary guardians longer.
Jenelle is also privately battling Nathan Griffith for custody of 4-year-old Kaiser. That custody battle has been ongoing for months, and Jenelle's current plight is unlikely to help her case. Griffith and his mother have been pleading with the state to hand over primary custody of Kaiser to the Griffith family. They noted possible abuse in the home long before Eason shot the family dog.
Source: Read Full Article