Fans of the CW series, DC's Stargirl, are getting some exciting new superheroes in season 2, including Jakeem Thunder. Here's what we know about the character and his history in DC Comics.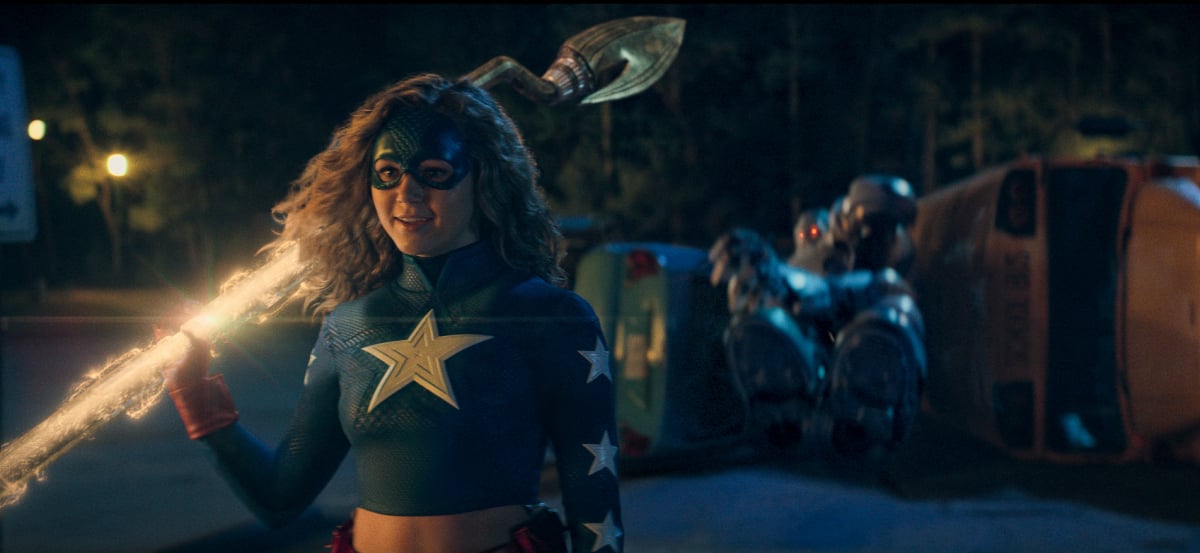 Who is Jakeem Thunder in DC Comics?
Jakeem Johnny Williams, aka Johnny Thunder, first appeared in a 1998 issue of Flash. The teen grew up in Keystone City — Jay Garrick and Wally West's hometown.
Jakeem was an orphan raised by his aunt who inadvertently receives Johnny Thunder's genie, Thunderbolt, in a pink pen given to him by Jay Garrick. He eventually becomes a member of the Justice Society of America and works alongside superheroes like Hourman, Stargirl (Star-Spangled Kid), and Shazam.
Jakeem's abilities come from his exclusive connection to Thunderbolt. The genie can grant any wish Jakeem makes.
Who plays Jakeem Thunder in 'DC's Stargirl' season 2?
Season 2 of DC's Stargirl will introduce Alkoya Brunson as Jakeem Thunder. The actor is known for his roles on several popular TV shows, including The Originals, Atlanta, Me, Myself, and I, Malibu Rescue, and NCIS: New Orleans.
In November 2020, Brunson posted a message on Instagram sharing his excitement over playing the DC superhero. "An early birthday gift," Brunson wrote. "I'm so excited to be joining the DC Universe, a dream that I didn't think would be coming at this point in my life."
Jakeem Thunder was mentioned in 'DC's Stargirl' season 1
So how will Jakeem Thunder fit into the story in DC's Stargirl season 2? Well, luckily, the show already dropped a hint about him in season 1, episode 4, "Wildcat."
In the episode, Courtney's (Brec Bassinger) stepbrother Mike (Trae Romano), talks to his family about his friends. And he casually mentions that he has a friend named Jakeem.
This indicates Jakeem will likely first show up as Mike's friend. And he will probably be introduced to the Justice Society of America after coming upon the pink pen Courtney took from JSA headquarters.
Jim Gaffigan will be the voice of Thunderbolt
Jakeem's powers come from Thunderbolt, a boisterous genie that dwells within the pink pen. While he won't be seen, comedian Jim Gaffigan will be the voice of Thunderbolt in DC's Stargirl season 2.
'DC's Stargirl' creator reveals why he added Thunderbolt and Johnny Thunder's story to the series
When talking to Comicbook.com in 2020, DC's Stargirl creator Geoff Johns — who also wrote and created Stargirl for DC Comics — explained why he decided to feature the Johnny Thunder/Thunderbolt story arc in the series.
"There's a reason that a character like Johnny Thunder and the Thunderbolt has resonated and survived decades, decades, and decades," Johns said. "Because there's something really cool about a fricking pink genie that can do anything you ask it."
"And all those kinds of things you want to present, when you eventually do introduce them, present them in a way that is both true to who they are in the comics and for the fans that visually and spiritually and emotionally," he added. "And then also to new fans, new viewers, never heard of these characters, to get a sense of who they are and fall in love with them like we already are in love with them."
DC's Stargirl season 2 premieres on August 10 on The CW.
Source: Read Full Article