Courtney Veale from Below Deck Mediterranean said she truly had no idea Mzi "Zee" Dempers had a crush on her even though they kissed quite a few times this season.
Veale shared with deckhand Lloyd Spencer that she and Dempers had a playful friendship, dishing only hours after Dempers decided to express his interest in her with a scheduled flower delivery. Of course, months later, Veale now realized Dempers had a crush on her only after viewing the footage.
Courtney Veale didn't want a 'Below Deck Mediterranean' boatmance
Spencer told Dempers that Veale put him in the friend zone before their crew night out. The flowers were already scheduled to arrive and Dempers drank a copious amount of alcohol before the bouquet arrived. Veale had a sweet reaction to the delivery, and still treasures her friendship with Dempers.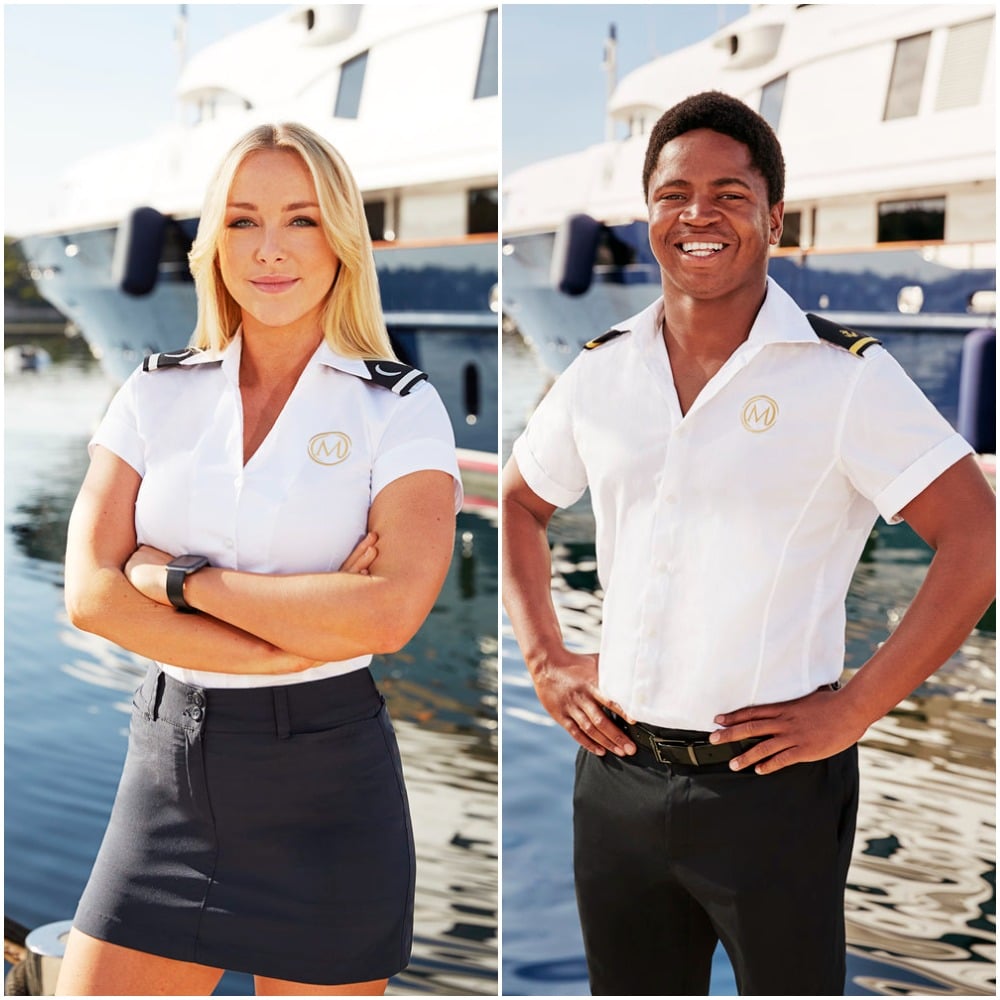 "I thought Zee was great," she told Decider. "I thought all the guys were great. I've been in sticky situations on boats before with boatmances and I didn't really want to get into that. So I was just trying to see them all as friends."
"And then tequila got involved," she laughed. "Zee was a great guy, and I knew he was from the get-go. I didn't know about this crush that I've seen now, these clips that he's speaking about me and stuff. Obviously, it's really nice to see but yeah, I thought it was more of a joking thing for him as well."
But Courtney Veale and Mzi Dempers did kiss on 'Below Deck Med'
Veale acted surprised when asked about that first kiss too. She said she truly didn't remember that they kissed. "Literally, I had no recollection of it which was really bad," she said. "We were just at a crew meal, we weren't even allowed out because of COVID so we're just partying on the boat and we still managed to let way too loose and go wild. Things happen, but nothing too bad happened which is good."
Showbiz Cheat Sheet asked Dempers about that infamous kiss but he wouldn't "kiss and tell" when it came to how their boatmance played out. "I think that will all unfold on the show," he laughed.
Mzi Dempers romanced another 'Below Deck' crew member in the past
And while Veale and Dempers are just friends, Dempers is quite the ladies' man. He had a romance with Georgia Grobler from Below Deck Sailing Yacht in the past, which he dished about with Showbiz Cheat Sheet. He said they didn't exactly date, but more like "hooked up" for a while. "I wouldn't say it was necessarily dating, but it was like hooking up every now and then over a period of time," he shared.
They met in 2017 through mutual friends. "She was a formal date of mine," he added. "It's just something that we do back here in South Africa. It's like you live with a whole bunch of people and then have a big dinner. And then your friends invite your date for you." 
So did Dempers ask Grobler for advice before joining the show? "We didn't speak much before the actual show," he recalled. "Obviously, trying to keep everything under the wraps. But then we reconnected afterward and sort of spoke about the experience afterward." Adding, "We basically spoke about the differences in our seasons."
Source: Read Full Article