Ellen DeGeneres is moving on with her career after the announcement of her departure from daytime television made headlines in early 2021.
The comedian and host of "The Ellen DeGeneres Show" managed 18 years of television bringing the much-needed moment of levity to the day for millions of viewers. The show's popularity was in large thanks not only to DeGeneres' squeaky clean humor with celebs, but also the show's over-the-top, fan-favorite games that DeGeneres played with celebrities and audience members.
The success of DeGeneres' antics landed her "Ellen's Game of Games" in 2017, a game show hosted by the comedian featuring games from her popular talk show. The hilarious game show features segments like "Know or Go" and "What's In The Box?" and includes multiple rounds of audience-played challenges with a grand prize for one lucky fan. With four seasons already down, fans are questioning whether the end of "The Ellen DeGeneres Show" means the end of "Ellen's Game of Games," and executives at NBC are weighing in on the fate of Season 5 of the popular game show.
Executives haven't made a decision on Ellen's Game of Games Season 5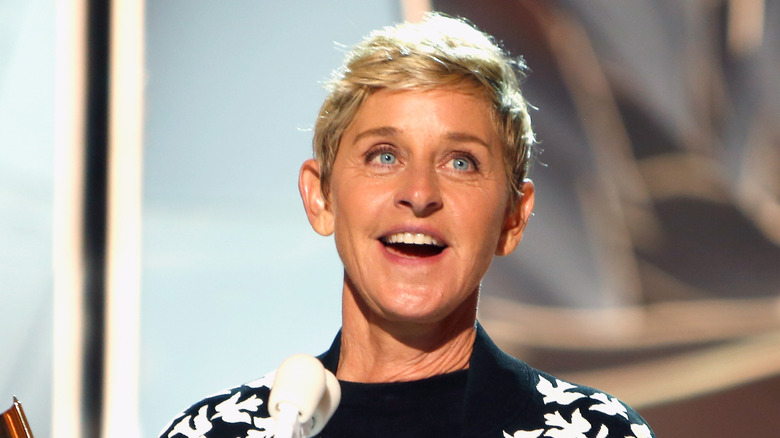 "Ellen's Game of Games" first got the green light by NBC back in 2017. At the time, the network ordered just six episodes of the game show, according to Variety, after the game segments on "The Ellen DeGeneres Show" became fan favorites.
"I'm so excited to be hosting a huge primetime game show for NBC," Ellen DeGeneres said at the time, via Variety. "We're pulling out all the stops — gigantic sets, hilarious games." Millions tuned in, carrying the show into Season 4, which began in October 2020 and finished with episode 20 in May 2021.
Months after the last episode went on air, the fate of Season 5 of "Ellen's Game of Games" remains unknown, with no official announcement of a release date. Back in May, prior to the end of Season 4, NBC execs told Deadline, "We are not going to make our decisions yet on those shows," referencing a few running series, including the DeGeneres-led game show. "Some of them are still airing. We want to give all our shows an opportunity to finish airing before we make those decisions. We don't know the exact timing yet, but we're not making decisions yet on those shows." Five months later, it seems a decision still has yet to be made, leaving hopeful audience members in the dust.
Ellen DeGeneres gave away millions in prizes to audience members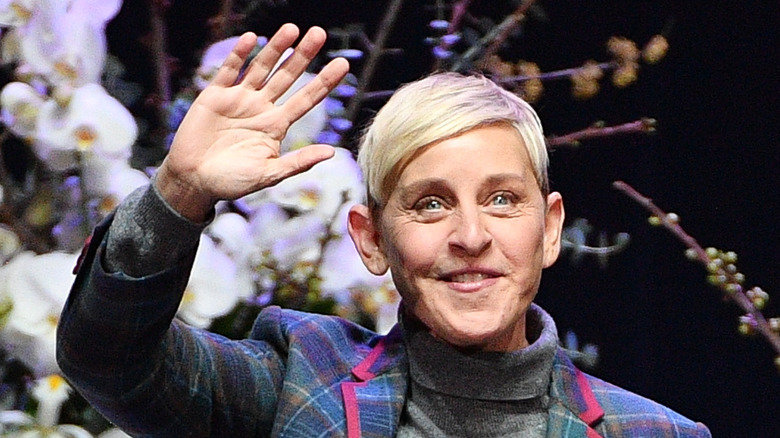 Ellen DeGeneres and her typical game show segments weren't the only things to come from "The Ellen DeGeneres Show" upon the launch of "Ellen's Game of Games." DeGeneres' trusty sidekick Twitch joined the comedian as part of the game show cast, serving as the announcer, according to NBC. Much like her daytime talk show, DeGeneres serves as host of the show and executive produces the series with many familiar faces from "The Ellen DeGeneres Show."
Just as DeGeneres' generosity has been a staple on her original show, the talk show host continued her big giveaways with plenty of prize money on "Ellen's Game of Games." The game show includes multiple rounds of the wildest games played by audience members who are competing for a grand prize. In the past, DeGeneres has given away $70 million in charitable donations via "The Ellen DeGeneres Show" and $300 million in giveaways to lucky fans, according to The Hollywood Reporter.
For Season 5 of "Ellen's Game of Games," viewers hoping to land a spot in the audience and win big may be in for a big disappointment, as fans await Degeneres' next big move in television.
Ellen's Game of Games ratings dropped from Season 3 to Season 4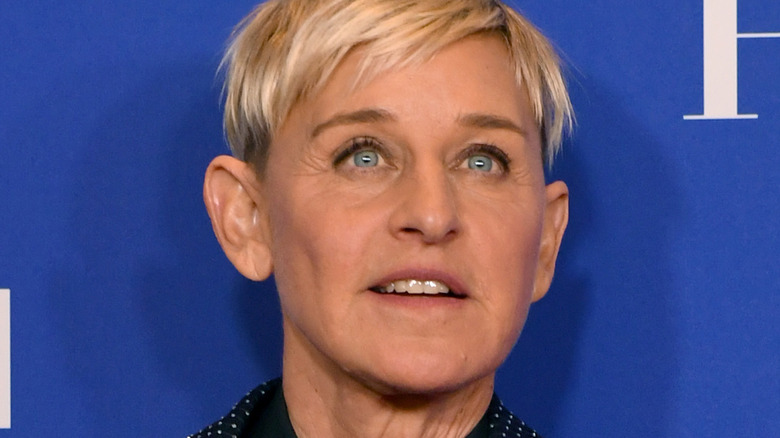 Ellen DeGeneres' famous tagline on her daytime talk show "The Ellen DeGeneres Show" was "be kind to everybody." But in the summer of 2020, a scathing BuzzFeed report revealed that kindness didn't seem to be top priority amongst her staff. The report included employees of the show claiming it was a toxic workplace and sparked outrage against DeGeneres. An internal investigation resulted in a few employee fires, and the comedian apologized on behalf of her show.
Just months later in May 2021, DeGeneres revealed the 19th season of her almost two-decade-running talk show would be the last. "When you're a creative person, you constantly need to be challenged — and as great as this show is, and as fun as it is, it's just not a challenge anymore," said the comedian to The Hollywood Reporter. DeGeneres also revealed to THR she has no concrete plans for her future, admitting her agent urged her to "sit still for a minute." With the comedian taking a break, fans are left wondering if the show's spinoff "Ellen's Game of Games" is also on the chopping block, and ratings indicate that just might be the case.
According to TV Series Finale, DeGeneres' fourth season of her game show saw ratings drop down by 50% in her demographic and 45% in viewership. Whether or not the lack of viewership means "Ellen's Game of Games" will not return remains the question.
Source: Read Full Article