Fans are probably watching old episodes of Friends as they wait for the cast reunion while they have to stay inside. That might leave you wondering what the characters would be during the pandemic. Lisa Kudrow answered what Phoebe Buffay would do. Find out how the character would be "militaristic" and more.
The 'Friends' cast is reuniting
RELATED: The 'Friends' Cast Is Reportedly Being Offered a Lot of Money for HBO Max Reunion
Bob Greenblatt, the WarnerMedia Entertainment and Direct-to-Consumer chairman, talked to The Hollywood Reporter about the chances of there being a revival of the sitcom.
"I got [the cast] to do the James Burrows tribute special when I was at NBC. And all I will say is, 'We're talking about it,'" he said. "We've been drilling down on what it could be and trying to see if everybody's really on board and interested. And if so, can we make the right deals for everybody. We're starting it as a special. It's possible there could be something ongoing, but it would be in steps. We're far from that."
It was later announced David Schwimmer, Jennifer Aniston, Courteney Cox, Matthew Perry, Lisa Kudrow, and Matt LeBlanc are coming back together for a special on HBO Max.
It will be unscripted and the cast will talk about what it was like filming the show. They will be joined by the series creators, David Crane and Marta Kauffman.
The cast announced that the reunion is officially happening with an Instagram post. They used a 1995 Rolling Stone cover along with the caption, "It's happening…"
The reunion is on hold due to the pandemic
RELATED: 'Friends': There's a Funny Story Behind Why Phoebe Had an Identical Twin Sister — It's Because of Lisa Kudrow's Waitress Role on 'Mad About You'
The production of the special is on hold due to the coronavirus pandemic. Greenblatt talked to Variety about the delay.
"At first we thought, shows will be delayed for a month or two at the most, and now it seems like it's going to be far longer than that. We're holding out for being able to get this special done hopefully by the end of the summer, if the stars align and hopefully we can get back into production," Greenblatt told Variety.
"We do think there's a value to having a big, raucous live audience to experience these six great friends coming back together and we didn't want to just suddenly do it on a web call with, you know, six squares and people shooting from their kitchens and bedrooms," he said.
She thinks Phoebe would be militaristic about crafts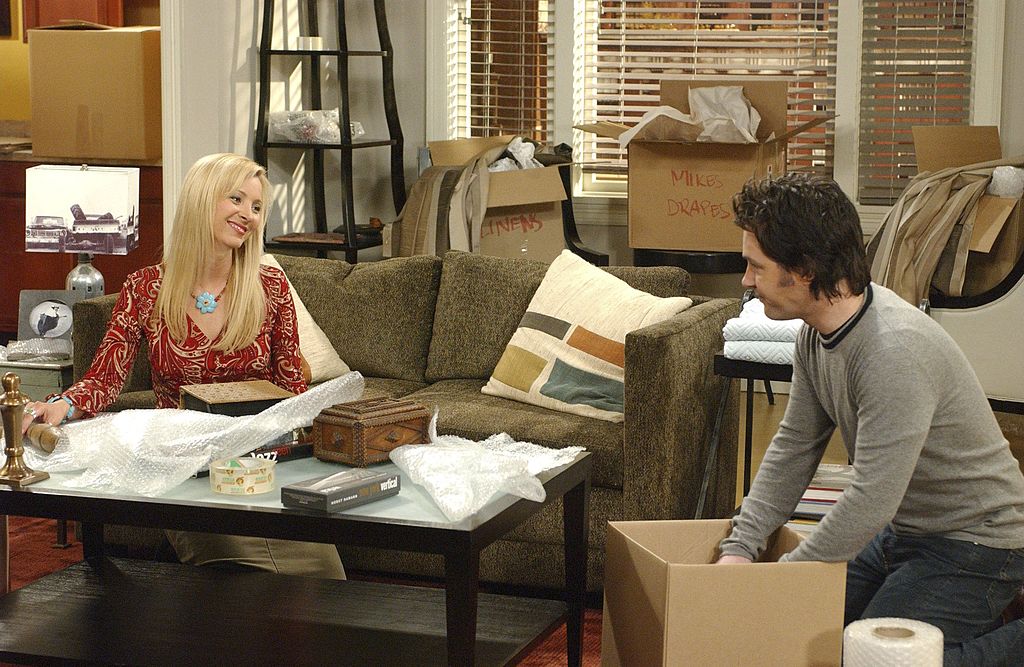 RELATED: 'Friends': A Weird Phoebe and Joey Storyline Almost Happened
Kudrow talked to The Sunday Times and gave her theory on how Phoebe would be spending time during quarantine. She thinks she would still be with her husband, Mike Hannigan (Paul Rudd.)
"I feel like if they'd had kids she would be militaristic about creating art," she said. "So their place would be overrun with huge, outlandish projects."
What is the actor actually doing during the pandemic? She's staying in Los Angeles with her husband, Michael Stern and their 22-year-old son, Julian. "We have fortunate circumstances here, though," she said. "I don't have complaints. [Before the pandemic] I would spend weekends never leaving my house anyway, which to me was heaven."
Phoebe certainly loves art and music so Kudrow's theory is a good one. This would also be good news for fans who love Mike that he'd still be in Phoebe's life.
Source: Read Full Article