Ellen Pompeo's Meredith Grey is the backbone of the hit medical drama Grey's Anatomy — so much so that she largely determines how long the show will last. However, aside from her, there are no guarantees as to how long beloved cast members will stay on set. Some have left the show only to reprise their roles later on. But others have left and have never been seen again. 
Below are six cast members who never returned to the Grey's credit list after they were written off the show. Some left amid controversy, others expected the end to come, and still others simply disappeared from the screen.
Brooke Smith as Dr. Erica Hahn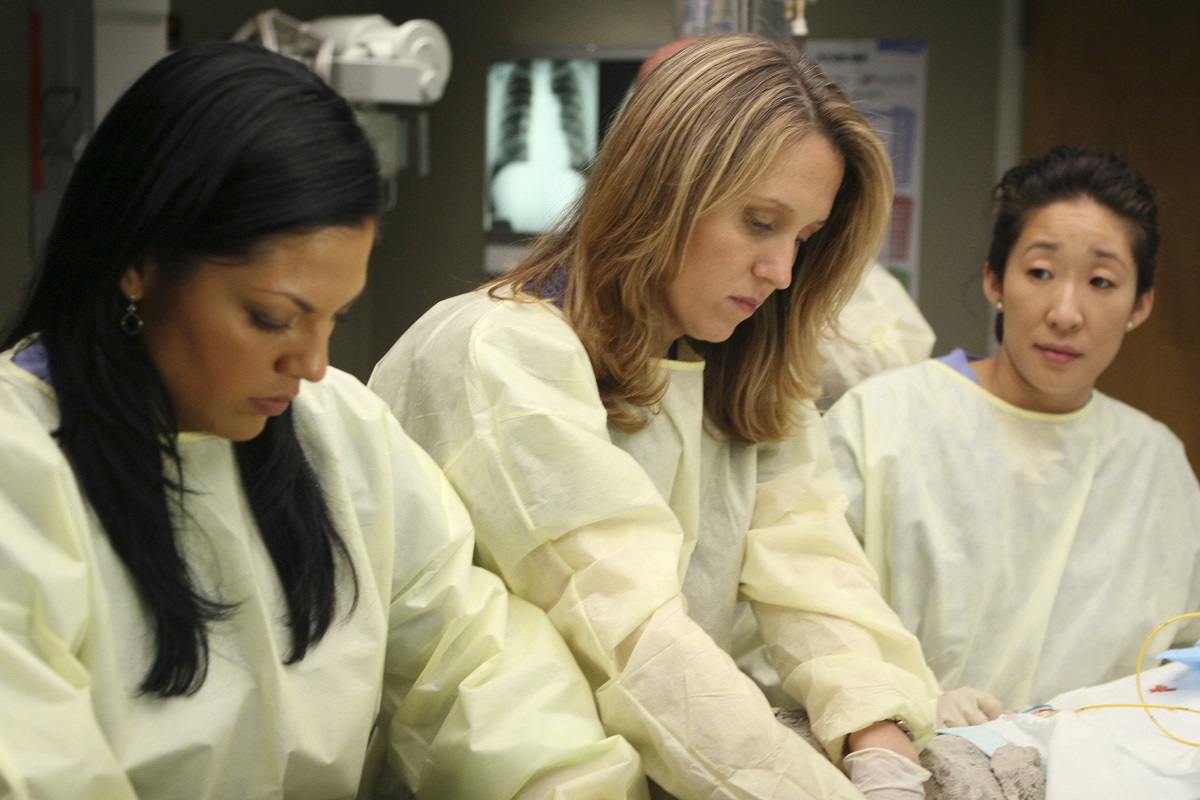 One of the first major characters to leave and not return was Erica Hahn (Brooke Smith). She briefly played Callie Torres' love interest as Callie moved on from George (T.R. Knight) when the character came out as bisexual. Smith's departure from the show was sudden — the actor became a series regular in season 5 but was gone by the seventh episode, according to IMDb.
Most viewers blamed the cut on the LGBTQ storyline between Smith's character and Callie, though show creator Shonda Rhimes denied that in a statement to Entertainment Weekly. Others blamed it on the way fans complained about several aspects of Erica's character. Regardless of the real reason Smith left, she has not reprised her role– even though Grey's Anatomy has depicted deeper explorations of sexuality since she exited in 2008.
Katherine Heigl as Dr. Izzie Stevens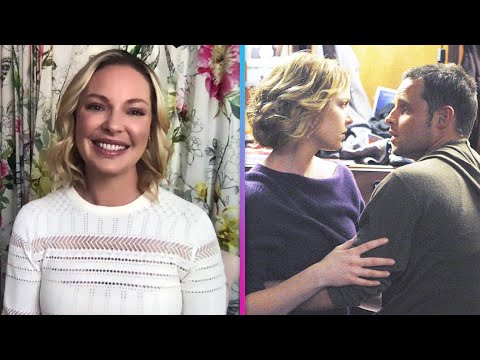 Of all the cast members to leave a wake of drama behind them, Katherine Heigl might take the cake in Grey's Anatomy history. Heigl won an Emmy for playing Izzie Stevens in 2007. However, one year later, she asked the awards show to withdraw her name from consideration a second time. According to the actor, "I did not feel that I was given the material this season to warrant [the honor,]" Good Morning America reported. 
There's much debate about how Heigl left the show. Showrunner Krista Vernoff told the LA Times that Heigl simply stopped coming to film her scenes despite the writers crafting a proper sendoff. Heigl denies that she abandoned ship. Instead, she states she came to an agreement with Rhimes to spend more time with her adopted daughter Naleigh, per Entertainment Weekly. Heigl has since told GMA she regrets the drama she caused in that period but has not returned.
The character's memory was invoked in Season 16 when Alex Karev (Justin Chambers) leaves his wife, Jo Wilson (Camilla Luddington), to reunite with Izzie and raise their children together. However, Heigl did not return on-screen for that event and has not been on the show since her initial departure.
Sandra Oh as Dr. Cristina Yang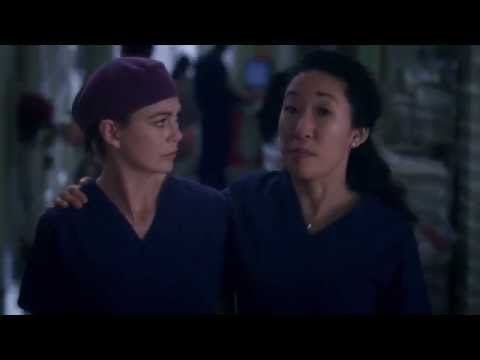 Cristina Yang was Meredith's "person," twisted sister, and fan-favorite sidekick for 10 seasons before leaving to run a medical institute in Switzerland.
Though fans have clamored for Yang's return to the cast list — and her "dance it out" approach to life's frustrations — the actor has said she's happy pursuing other projects, including the recently-concluded Killing Eve.
Writers have done their best to give fans a taste of Cristina's presence with texts between her and Mer over the years, including mentions of what the fabled doctor is now up to. But she hasn't physically appeared on the show since she was written off.
Sara Ramirez as Dr. Calliope Torres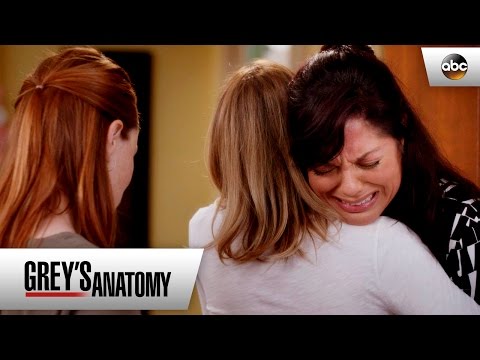 Callie Torres paved the way for many LGBTQ relationships on Grey's as the first of the characters to identify as bisexual. The orthopedic surgeon was a fan favorite from Season 2 until Season 12 when she left Grey-Sloan for New York.
Callie is best known for her relationship with Arizona Robbins. Many also recall how she became pregnant with her daughter Sofia during a fling with Mark Sloan when Arizona had briefly broken up with her.
Arizona and Callie reunite, get married in Season 7, and raise Sofia together after Sloan dies from complications following the infamous plane crash in Season 8. The pair start to have trouble a few years later, though, and divorce in Season 11. Following a heart-wrenching custody case in Season 12 and falling for surgical resident Penny Blake, Callie leaves for New York and has not returned to Seattle. In real life, Sara Ramirez has said they would reprise their role if the opportunity worked out. But we have yet to see it happen.
Jessica Capshaw as Dr. Arizona Robbins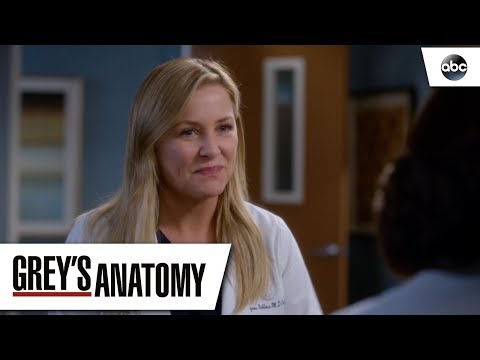 Arizona stayed behind when Callie left. She shone in another two seasons before being written off at the same time as April Kepner (Sarah Drew). We see sweet moments with her and Sofia, as well as some new love interests for the pediatric surgeon. But Arizona ultimately decides to move to New York to allow Sofia to live close to both of her mothers.
It's noted in the show that Arizona smiles every time she texts Callie. But we never see if that leads to a romantic reconciliation. In fact, it's one of the loose ends that fans want the writers to resolve before the show ends. Despite that, Capshaw has not returned to play Arizona since Season 14.
Justin Chambers as Dr. Alex Karev
Though Alex Karev didn't immediately wiggle his way into the hearts of Grey's fans — written as the unlikable intern and nicknamed "evil spawn" by Cristina — 16 seasons of living with Karev made us love him. He eventually became Meredith's de facto "person" when Cristina wasn't around. And it seemed that he might go the distance and remain the only other doctor to start as an intern with her.
That said, Karev disappears in Season 16, and his wife Jo fears the worst. Eventually, in episode 16, "Leave a Light On," Karev writes letters to Jo, Meredith, and Miranda Bailey (Chandra Wilson). He explains he learned Izzie had his twins years earlier, and he left Seattle to raise them with her.
In real life, Chambers made a sudden exit that gave the writers a challenge to have Alex leave without Jo. Though many fans were upset to see Alex leave Grey-Sloan, many also consider the character's ending a happy one.
Source: Read Full Article