The competition series premieres Nov. 28
The 20-second first-look, which you can watch here and above, shows some of the different House teams, as well as audiences cheering each one on and of course, the House Cup shimmering in all its glory.
The series is being produced by Warner Bros. Unscripted Television, in association with Warner Horizon and Robin Ashbrook and Yasmin Shackleton of theoldschool. The event will be simulcast on Cartoon Network's ACME Night and TBS, before becoming available for streaming on HBO Max.
The four-part competition event begins Nov. 28, with a new episode debuting every Sunday through Dec. 19.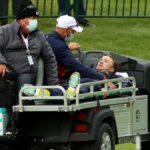 Source: Read Full Article